Updated October 2017: After 20 years at the helm of Araxi, Chef Walt is making a move…but staying within Whistler. Chef Walt will take the lead in the relaunch of long time Whistler favourite Il Caminetto, reopening December 2017 featuring a menu of classic Italian dishes with a contemporary take. Chef Quang Dang from West in Vancouver will step into the top spot at Araxi. Check out the story in the Pique here.
This summer we're taking time out to catch up with our local celebrities to get a glimpse into their Whistler life. Photographer Mirae Campbell followed Chef James Walt of Araxi Restaurant + Oyster Bar. With his passion for farm-to-table, fresh food it's no wonder he chose to take us on a tasting tour, sipping and sampling his way through a couple of his favourite places to eat and drink in Whistler – including Bar Oso, recently nominated for one of Canada's Best New Restaurant awards from Air Canada enRoute Magazine.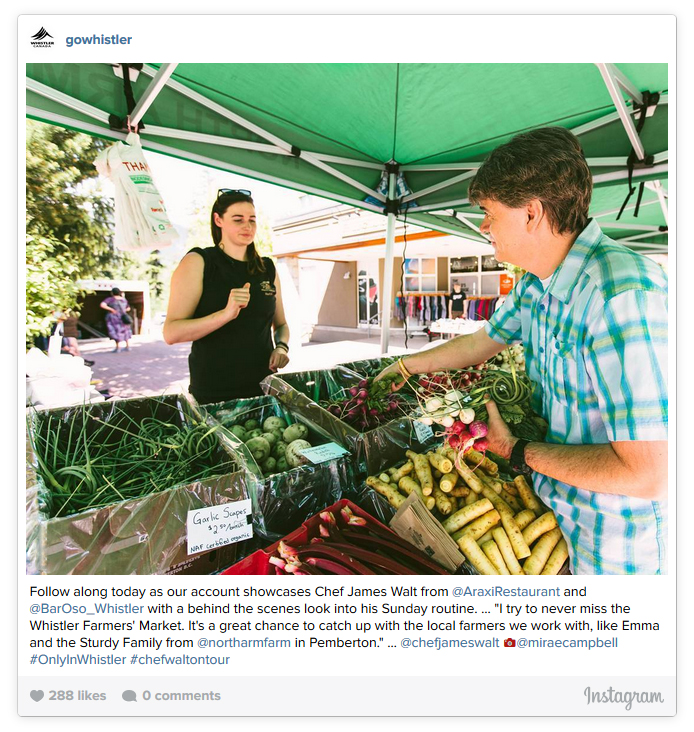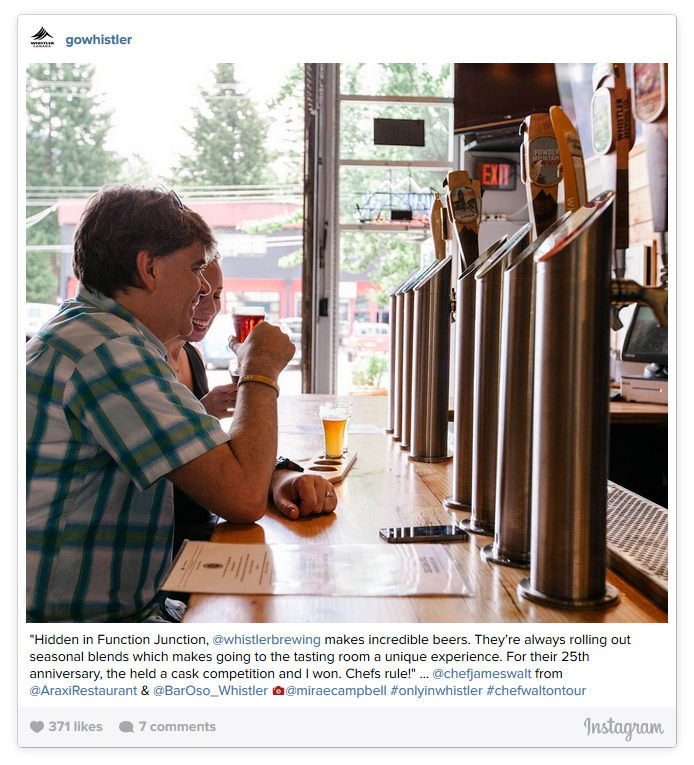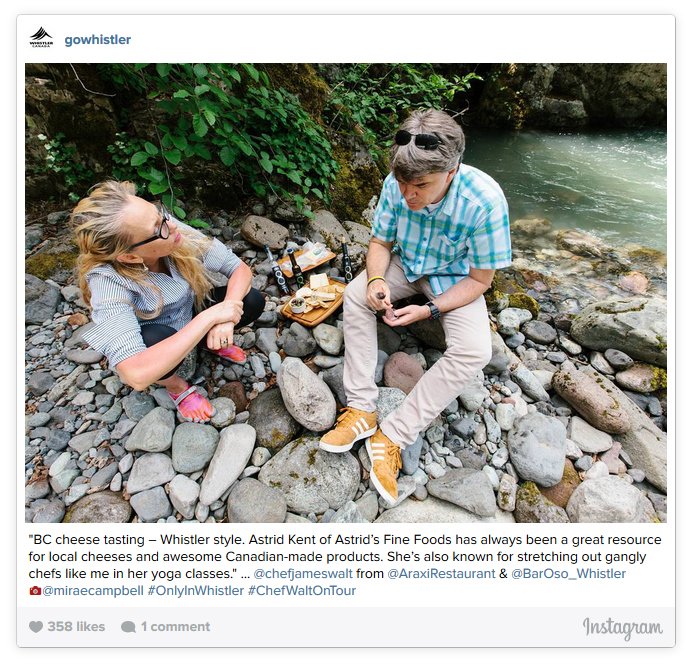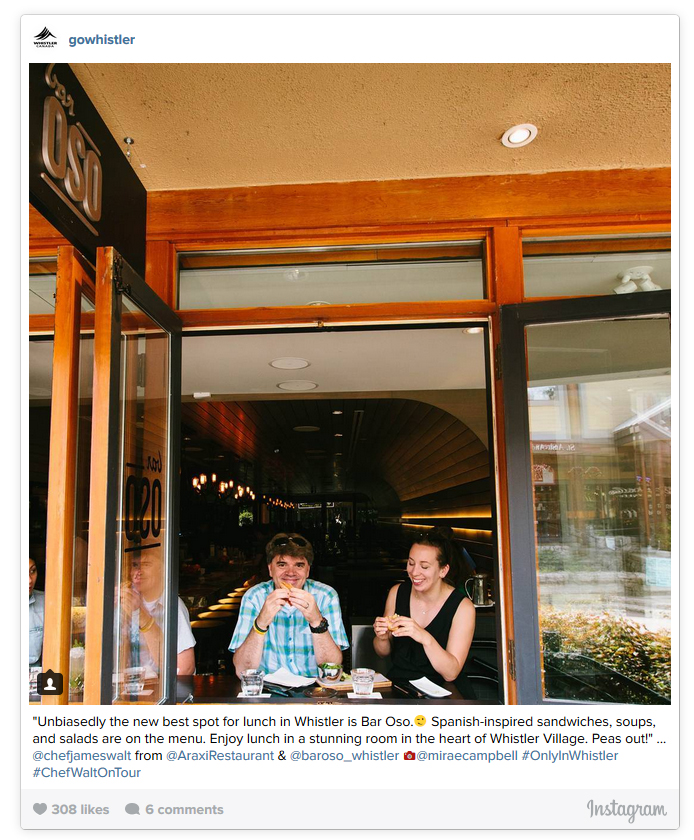 Be sure to check out Araxi or Bar Oso for a meal next time you are in town – the new lunch menu at Bar Oso is perfect for a light bite or cocktail (check out their charcuterie plate here). Keep an eye out for the Araxi Longtable Dining Series in Pemberton for a unique dining experience that takes the table to the farm – it sells out each year so be sure to sign up for email updates to get a seat on next year's table.
If you would like to know more about Chef James Walt's food, look no further than his cookbook entitled Araxi: Roots to Shoots, Farm Fresh Recipes featuring 80 recipes showcasing fresh local produce.
Follow @GoWhistler for more Whistler Famous Stories as they are launched and if you need ideas for where to eat and drink in Whistler, visit Whistler.com.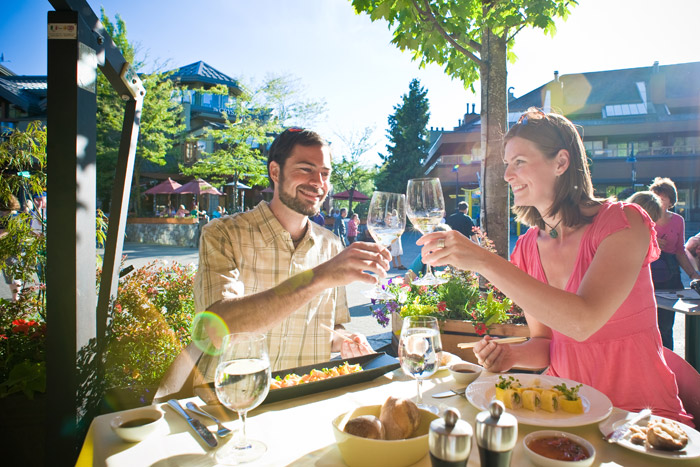 Araxi Restaurant + Oyster Bar Patio