The most important thing to remember about heli-touring is that it is not heli-skiing. So, if you grab your regular "heli-ski stuff" and rip out the door, you are going to be the guy who leaves four other people standing on the tarmac beside an unmoving A-star helicopter, while you rush back into town to rent gear at Escape Route because you forgot your touring skins. (Oops. Sorry fellas!)
The second thing to remember about heli-touring is to slow down and enjoy it.
"That is one of the real beauties of it," explains guide Jamie Selda. "You get dropped off right into a wilderness experience and you can slow your pace down and just enjoy a full day in the mountains. There is only one time when you have to be anywhere, and that is the pick up at the end of the day."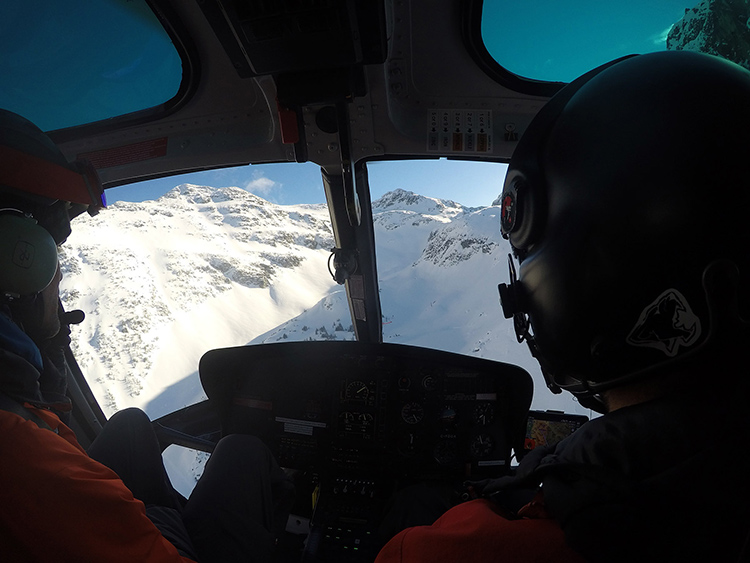 With 15 years of experience as a ski guide and climbing guide, Selda adds that his other favourite thing about this new heli-touring option with Extremely Canadian and Blackcomb Helicopters is the access. "It immediately places you in amazing, remote alpine terrain."
The unmentioned bonus is an incredibly scenic flight to get to said terrain. Zipping past iconic Whistler-area mountains and features like Wedge, the Armchair Glacier and Mount Currie is a bucket-list experience all on its own, with heli-touring it's just a tasty appetizer for the powder feast to come.
After scouting an isolated amphitheatre of snowy peaks and ridgelines, Selda and the pilot pick a landing zone and we unload "hot" with the rotors still whirring. A few loud gusts of snow later and suddenly our party of five eager ski tourers is alone on a pristine mountain ridge that would require literal days of bushwhacking to access on foot.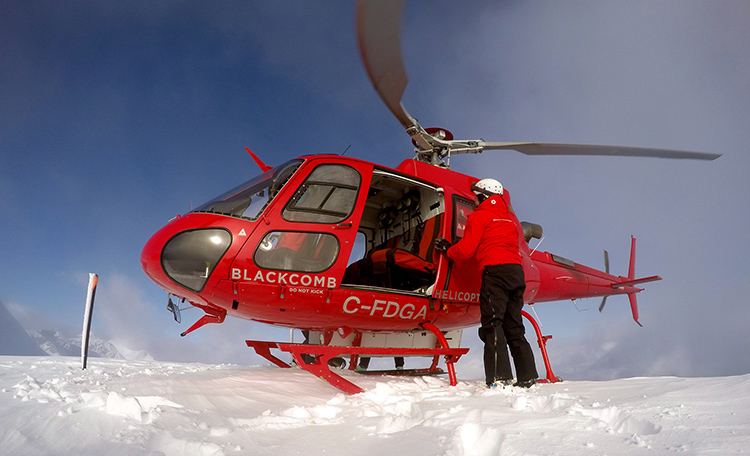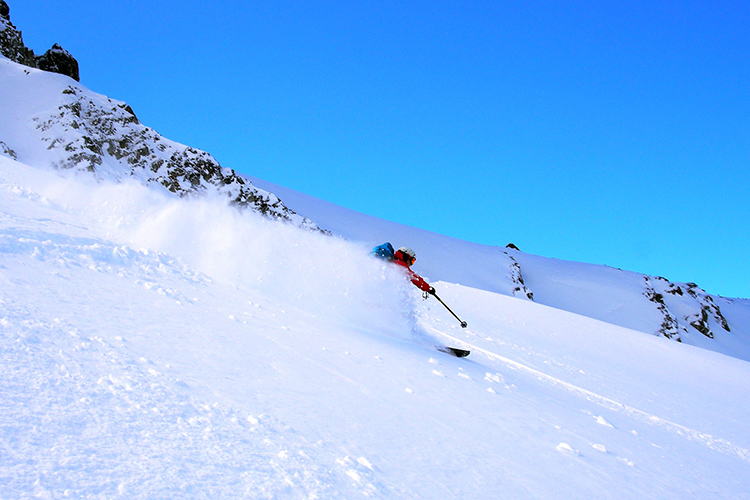 The super-duper bonus of heli-touring is being dropped at places like this, the top, so when it comes to "earning your turns" the first lap is free.
And what a lap it was. After testing the snow stability, pointing out the best line and safest places to stop and regroup, Selda leads us into some perfect Coast Mountain, boot-deep pow. And once we hit treeline, it gets closer to knee deep.
"The Coast Mountains, if you get the snow, it's some of the best ski terrain in the world," Selda says as we switch over into ascent mode. "There are just so many cool angles and so many cool ways to ski it."
We "got the snow" this trip, with a cold front moving in, sucking moisture from the air to create dry, stable pow. So up we walked, then down we skied, then up again, sliding in calm, happy unison up to a sunny ridge to enjoy lunch. The secret to a good day ski touring in the mountains is picking out proper layers of clothing and a slow, steady pace to avoid sweating. A solid lunch and lots of water help too ('cause eating snow on those deep faceshot turns doesn't count as hydration).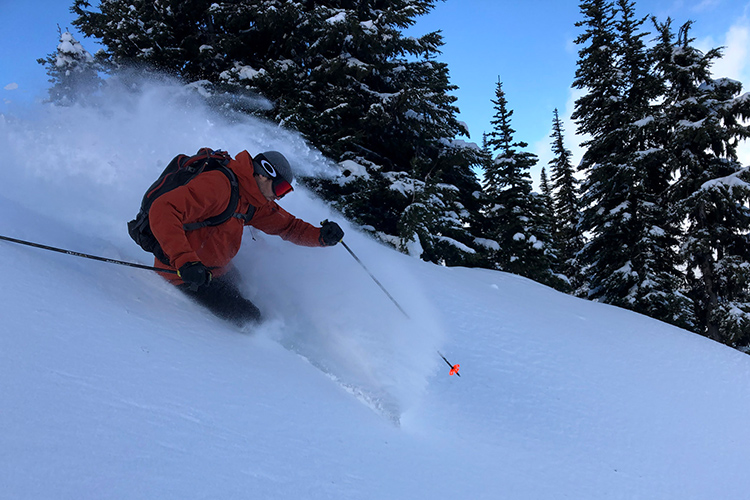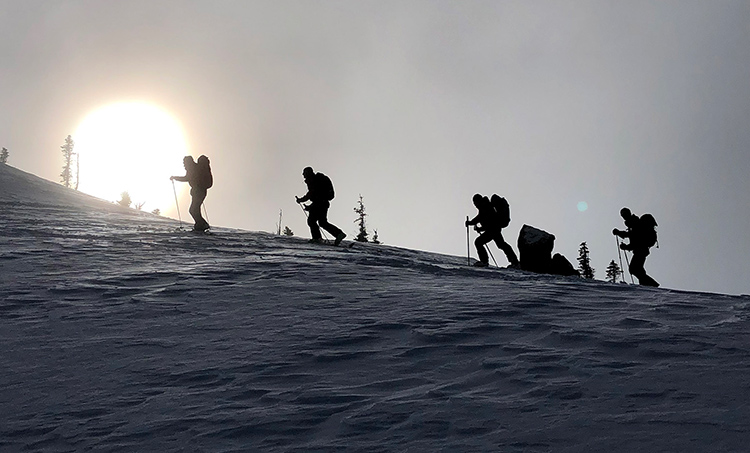 This is the first winter that Extremely Canadian is offering guided heli-touring trips but the entire process feels natural and makes sense. "We've been thinking about this kind of skiing since probably 1998," says Jill Dunnigan, who owns Extremely Canadian with partner / ski legend Pete Smart. Twenty-five years ago Extremely Canadian started guiding advanced and expert skiers and snowboarders around Whistler Blackcomb, then on expeditions to Europe, South America, and more recently Japan. Although they've been guiding ski touring locally for over a decade, Dunnigan says the ability to get in a helicopter and tour new zones is already striking a chord with BC residents.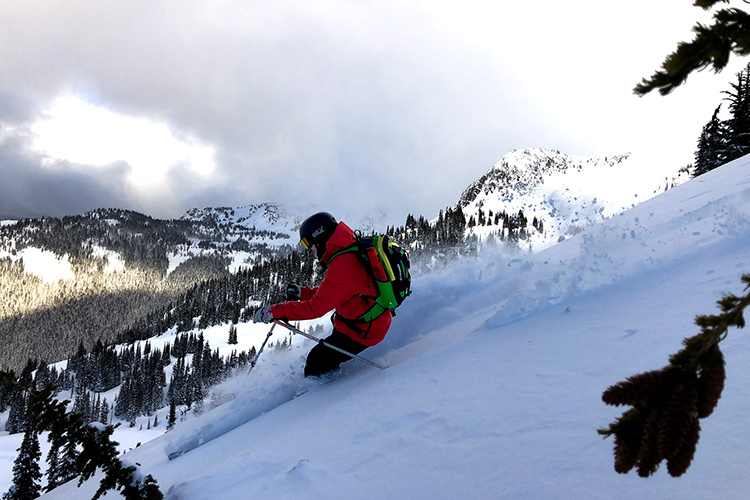 "Our regional guests are interested," she explains, "because we can provide them with a chance to get out and access terrain that, while it's technically right in their backyard, they can't access on their own. This is a chance to get out there, stay safe, and have a different kind of adventure."
"You are able to feel pretty small out here," Selda says, as we wait for the helicopter to come at day's end after six hours and five incredible ski laps. "The small group and the amount of time we get to spend in one zone really helps connect you to the mountains. That's what really makes it special."
Certainly, and it's nice to have a professional guide breaking trail and setting the safest skin track too. Bonus!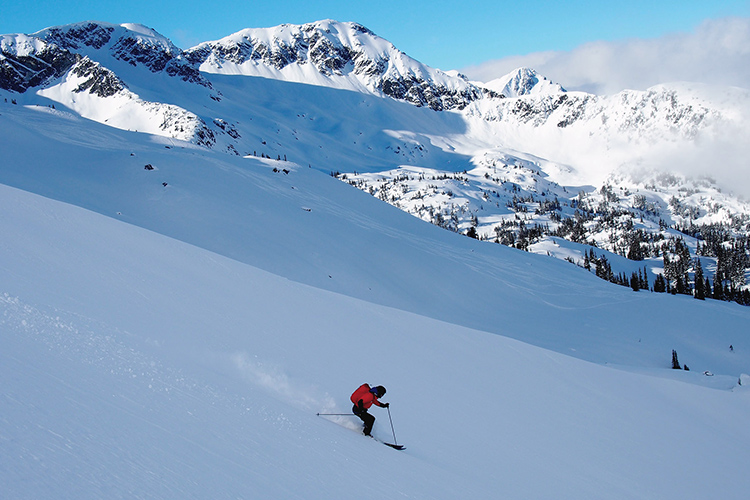 A decent ski and fitness level is required for any activity that involves walking uphill half the time. If you're game, call 1-800-WHISTLER to book this tour. Find more bucket-list worthy adventures at Whistler.com.