Spring is right around the corner which means longer, sunnier days and the arrival of our favourite winter season ender sender – The World Ski & Snowboard Festival (WSSF). Returning April 10 – 14 this mountain culture celebration is the ultimate way to wrap up your ski season. Whether it's your first year, or you're a festival pro, here's all the intel you need to make the most of this favourite, local festival.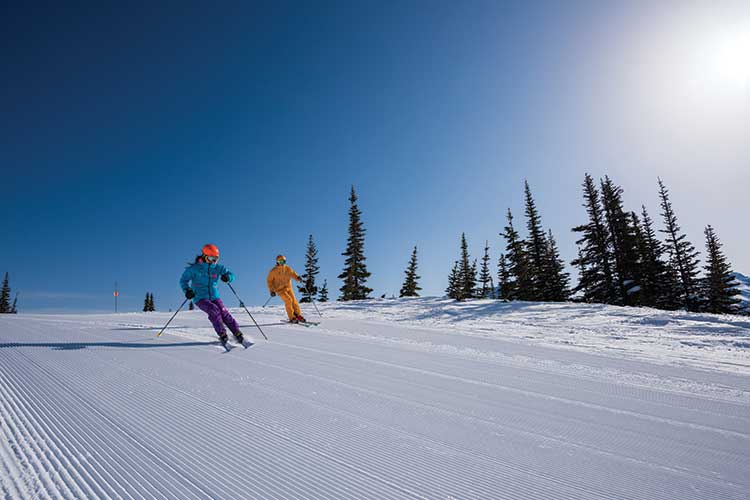 What's New
This year's festival returns with all the classic favourites, and some new things to keep it fresh. New additions to WSSF in 2019:

Saudan Couloir Race Extreme
This classic Whistler race is a genuine test of nerves and leg endurance with a course that runs all the way down the Saudan Couloir to the bottom of Jersey Cream chair. Returning last year after a 17-year hiatus, the event quickly regained its crown as a local favourite for racers and spectators alike. This year, race organizers have made a few tweaks to make it better than ever.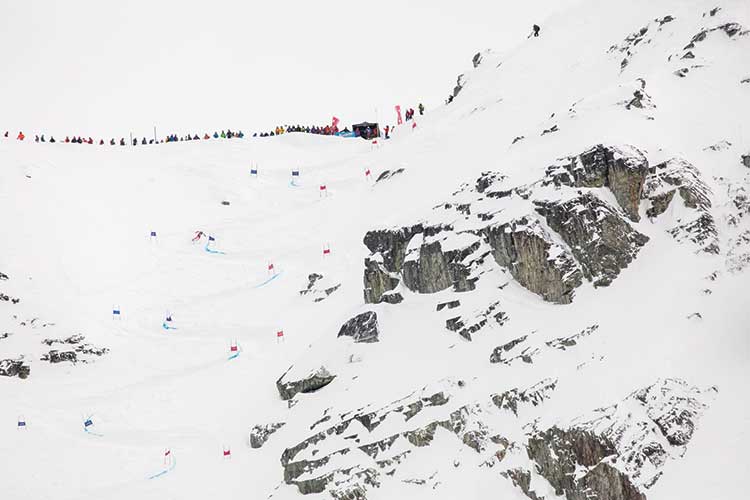 Ski vs Ski, Board vs Board
The origins of this race began back in the dark ages before snowboarding (ok I'm a little biased), when the race founders couldn't have ever imagined that snowboards would exist, yet alone be used in this race. Getting with the times, race organizers opened the doors to riders last year with the race relaunch. New this year, they've gone a step further and created dedicated snowboard categories, making this year's match-ups a true apples-to-apples showdown. It will be interesting to see how everyone stacks up.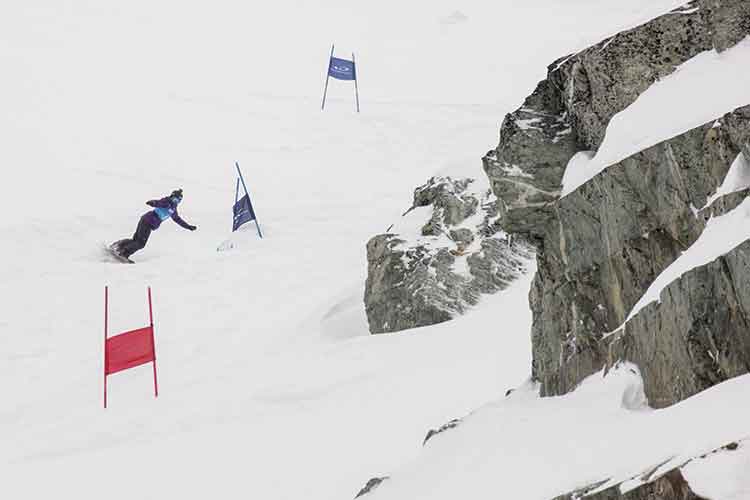 New Places to Watch
If you've ever skied down the sheer face of the Couloir you know it is no easy task. Add gates and berms into the pressure cooker of competition and you have a recipe for some spicy runs and exciting viewing. The classic spectator spot for this race has been to post up beside the Rendezvous Lodge. To help you get even closer to the action this year CLIF is hosting a new CLIF-side viewing zone at the top of Jersey Cream. Expect prime views and tasty snacks.

Big Air
Hosted in Skiers Plaza on April 13 & 14 the ski and snowboard Big Air events should be on everyone's must-see list. With the world's best skiers and snowboarders sending themselves off of a giant jump, this event is a real crowd pleaser.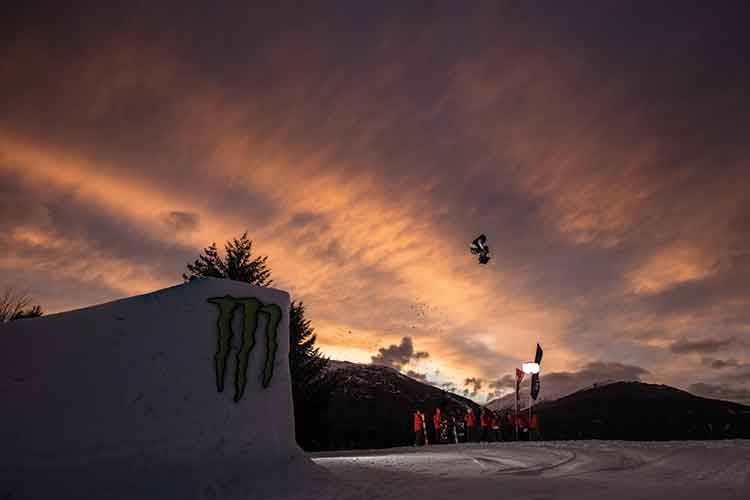 New Après Start Time
For a smooth flow to your day, the Big Air event start times have been moved to 4 PM. That means you can ski all day to last chair and cruise right off the slopes and directly to the show. For a real pro move, catch the show from the patios of the Garibaldi Lift Co (GLC), Longhorn Saloon & Grill, or Blacks Pub and Restaurant to enjoy dinner and drinks along with it.
New Names
Working closely with the Squamish and Lil'wat Nations to draw inspiration from their cultures, the festival chose the word for "eagle" from each Nation to rename the events. The ski event is now the Sp'akwus Ski Invitational, while the snowboard event is the Halaw Snowboard Invitational.
Live Music
The live music lineup for WSSF doesn't typically get announced until mid-March, so you'll have to hang tight for that scoop. But the range of musical talent that descends upon our little village during the festival is always wide; from old-school favourites to up and comers, you won't want to miss it. Stay tuned for the full WSSF music lineup coming out in the next few weeks, and in the meantime you can start planning using our events listing calendar.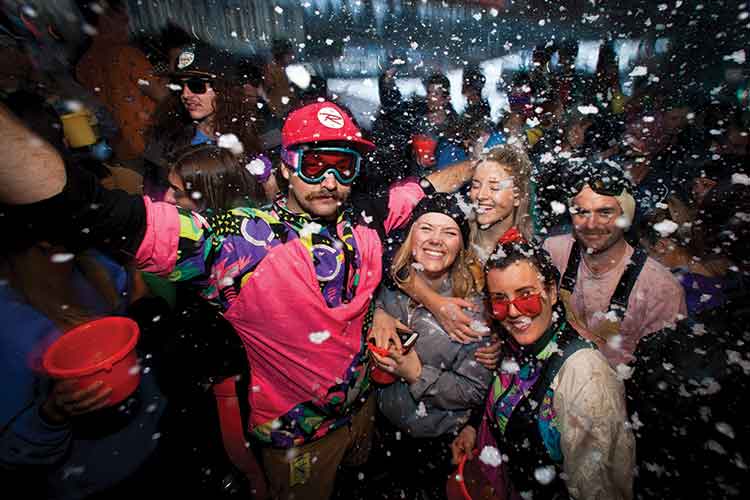 If a village full of concerts is music to your ears, you'll love WSSF. PHOTO MITCH WINTON
Return of the Classics
Hey, if it ain't broke, don't fix it. Perfected over years and years of festivals, some core events have stood the test of time to return for this year's festival.
Here are some you won't want to miss:
April 10: MULTIPLICITY Presented by Mountain Life Media
An inspiring night of storytelling from speakers who are pushing the boundaries of mountain culture.
Get Tickets
April 11: Pro Photographer Showdown
See some of the world's best photographers showcase a careers worth of stunning photography set to music.
Get Tickets
April 12: Swatch 72hr Filmmaker Showdown
Filmmakers go head to head with only three days to film, produce and edit their videos. A few classic Whistler videos have come out of this hilarious event.
Get Tickets
April 12 – 13: Monster Energy Boarderstyle World Championships
Half speed, half style, all entertaining. I recommend checking out the race from the shores of the pond skim.
Free for Spectators with Lift Ticket
April 13: CLIF Intersection in Association with Protect Our Winters Canada
Love ski and snowboard films? Check out this pressure cooker format where teams have a limited timeframe, but endless creativity when making their film.
Get Tickets
April 14: Slush Cup
The goal is simple – skim from one side of the pond to the other. The success rate? Let's just say more than a few people go for a dip.
Free for Spectators with Lift Ticket
April 10 – 14: Swatch ART+Soul
An art gallery in the mountains. It's free to enter, so stop by and check out the art, you might even end up taking a piece home with you.
Free to Attend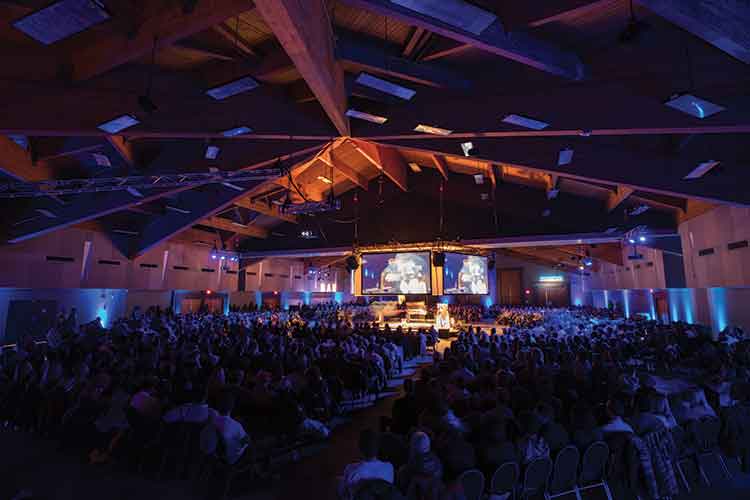 Pro Festival Tips
Book early – The combination of killer spring weather and tons of entertainment means WSSF draws big crowds. For the best rate and the most options, I recommend locking down your accommodation early.
Get your event tickets early – In the same vein, tickets for the WSSF events like the Pro Photographer Showdown or MULTIPLICITY get snapped up like hotcakes. Buy your tickets online long before the show to save disappointment.
Sunscreen – After a long winter of hiding from the cold your winter skin is primed for the roasting of a lifetime. Slap on plenty of sunscreen before venturing outdoors to save the scorch.
Pack costumes – Dust off that neon onesie or animal outfit! Wearing crazy outfits during WSSF is not just allowed, it's encouraged. To see some real outfit creativity, you won't want to miss out on the Slush Cup. Not everyone makes it across the pond, but at least they look good doing it.
Hydrate – Between skiing in the hot sun all day and dancing your face off all night it can be easy to get dehydrated. Remember to pack a refillable water bottle and use it often to keep your fluids up.
Hearing protection for little ones – When the concert jams get pumping in Skier's Plaza it can be a bit loud for little ears. Pack some hearing protection for them so you can get amongst the action.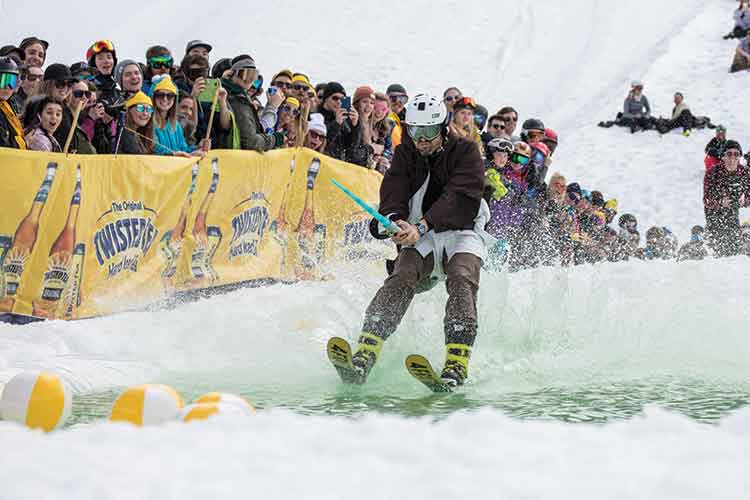 Ready to start planning your 2019 World Ski & Snowboard Festival getaway? Take advantage of our spring package and you can get your lodging + free après from $139 per night*. Check out Whistler.com for full details and to lock in this amazing deal.