"I love outdoor shows," Lights says. "With a club show, for the most part, you know the audience you are going to get. With outdoor shows, especially when it's a free event like this, you get a mix of hard core fans, passers-by, or anyone really… So you have to make a set that makes sense for someone who has no clue who you are, but will also be exciting for fans. I love that challenge. And then you get that little variable, the weather."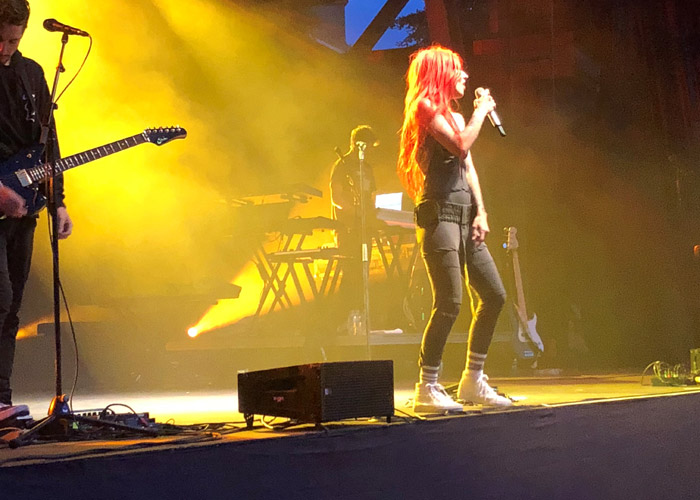 But the weather was perfect at Whistler Olympic Plaza on Saturday September 1, 2018. And Lights, a 31-year-old Canadian musician/creative force of nature, rose to the challenge with a 70-minute set spanning her decade-long career. A mix of high-tempo electro-pop, intimate audience singalongs, and soulful acoustic solos, the performance felt like the perfect way to cap another summer of free music and good times in Whistler.
"This is my first time performing here but I've come up to Whistler a thousand times," Lights explained before the show. "I moved to Ontario right out of high school. And a bunch of my friends, we all learned to snowboard at Blue Mountain. But that was the dream right? The Canadian dream: to move to Whistler."
And some of Lights' friends eventually did. "They had a little house and they'd snowboard every day. So, I'd come out to visit and I remember my first time, snowboarding in a three-quarter-length t-shirt that had my name on it and a pirate skull. Snowboarding like the biggest emo kid ever, up there on the top of the mountain with just a t-shirt on. We all knew how to ride but of course, once you ride here you don't want to go back to Ontario."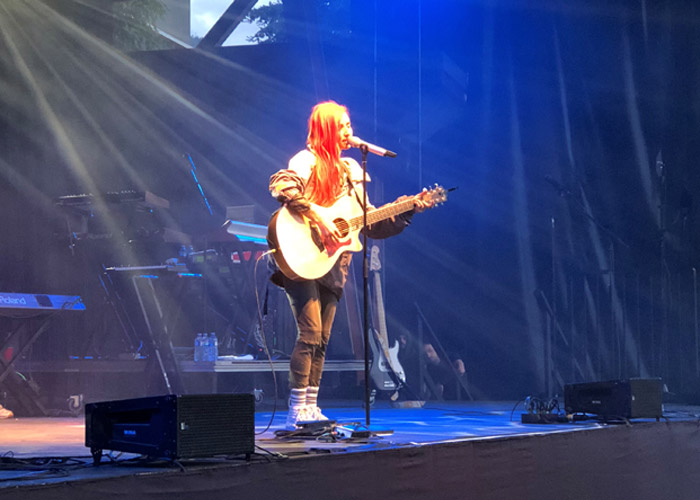 In 2014 Lights, a touring musician with three albums released, made the move back to British Columbia after the birth of her daughter. "It was the best idea," the singer says. "We have space, a garden, trampolines and an obstacle course. We are gonna build a treehouse town. It's going to be an awesome place to grow up."
In the summer, when she's not touring the world, Lights enjoys hiking, but although she comes to Whistler as often as possible, there's more drawing her here than just the outdoor beauty or the vibe of the Village. "My favourite fossil store is up here," she admits. "I collect rocks and fossils and I have my eye on this raptor egg nest that has been there for like 15 years!"
Rocks and gems actually play a key role in the plot of Skin & Earth, a six-issue comic book Lights created to accompany her last album (also titled Skin & Earth – go buy it). A proper comic/music concept album has never really been done, and despite having no experience in the comic medium, Lights wrote, illustrated, coloured and created the entire book on her own.
"I learned how to do it as I went," she admits. "I looked a lot up on YouTube and had help from some friends in the industry, but by doing it digitally on a tablet you aren't really spending anything on resources, it's just the time you put in. It took a lot of time."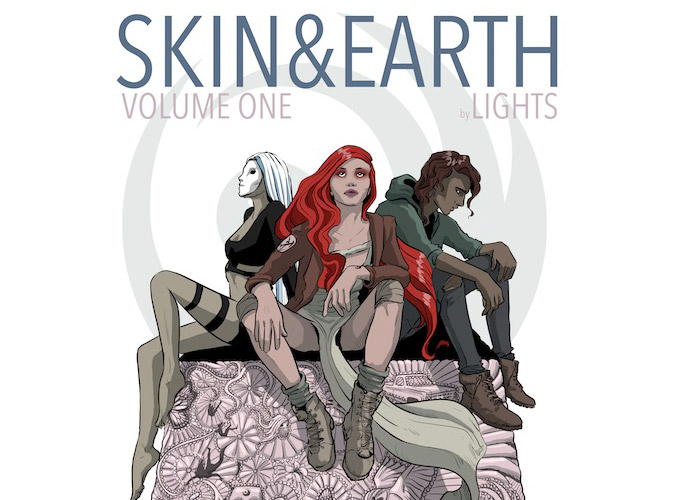 But it was time well spent. Lights' comic, album and stage show shine with the energy, perfectionism and creative velocity of their creator. Watching her skip across the stage at Whistler Olympic Plaza, guitar in hand, vocals washing over the dancing, fist-pumping crowd it was impossible not to be drawn into the magic of an artist on the top of her game.
A show like this is what the Whistler Presents concert series was always envisioned as: a world-class performer, a crowd of families, guests, locals, rockers and ravers all grooving together, for free, as the last shades of daylight slip behind the mountains. It felt like the perfect way to say goodbye to summer, and it was.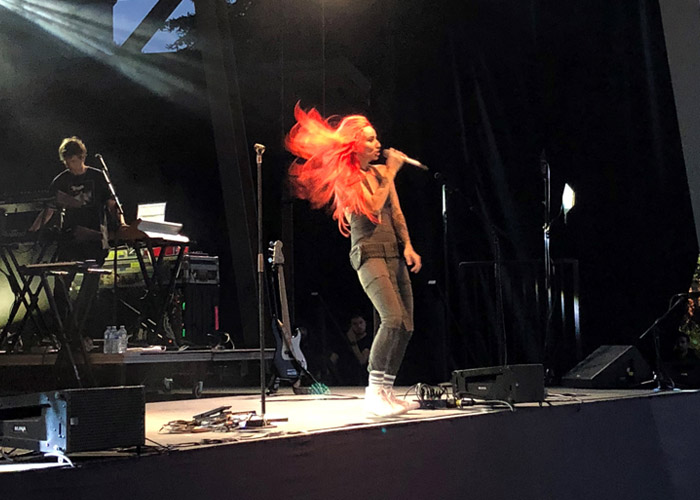 "There have only been a few views on stage that have really taken my breath away," Lights says. "And one of them was today. Walking out from the back at soundcheck, seeing the mountains… I just thought, 'This is surreal, you hardly ever get this.' We just have so much beauty here in BC."
And the music ain't bad either. Thank you, Lights, for putting the punctuation mark on another fine summer of music in the mountains and inspiration on the stage. Now let's start talking about getting you some warmer snowboarding gear…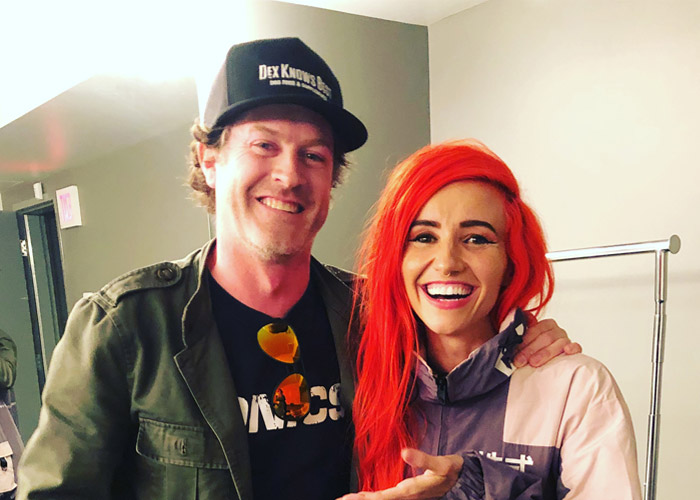 The 2022 Whistler Summer Concert Series is back this July and August, find more information and lineup details on Whistler.com.