Header: Detail from the 2018 Saudan Couloir Ski Race Extreme presented by Kokanee official poster

Race Update April 12, 2018:
Based on the weather forecast the Saudan Ski Race Extreme is currently being planned for Saturday April 14.
Stay tuned to the Facebook Event page for updates.
Once upon a time in Whistler, there was a race like no other.
The Saudan Couloir Ski Race Extreme sent skiers and snowboarders into "2,500 vertical feet of thigh burning hell", down one of the top 10 steepest inbound runs in the world*. Starting in 1987, the race ran for 16 mad years, creating heroes and fuelling après-ski stories aplenty, before the wheels of progress turned and all went dark.
Until now.
The legendary race is returning to the slopes of Blackcomb Mountain on April 13 – 14, 2018 as a highlight of the World Ski and Snowboard Festival.
The equipment has changed, the mountains have not. Skiers and snowboarders will be challenged with the same vertical, the same spring snow conditions, the same race against time with gravity at their backs and crowds cheering them on.
Witness the return of the Saudan Couloir Ski Race Extreme this spring and be part of history.
Catch the arts, culture, skiing and energy of the World Ski and Snowboard Festival April 10 – 15, 2018. Plan your trip up with whistler.com.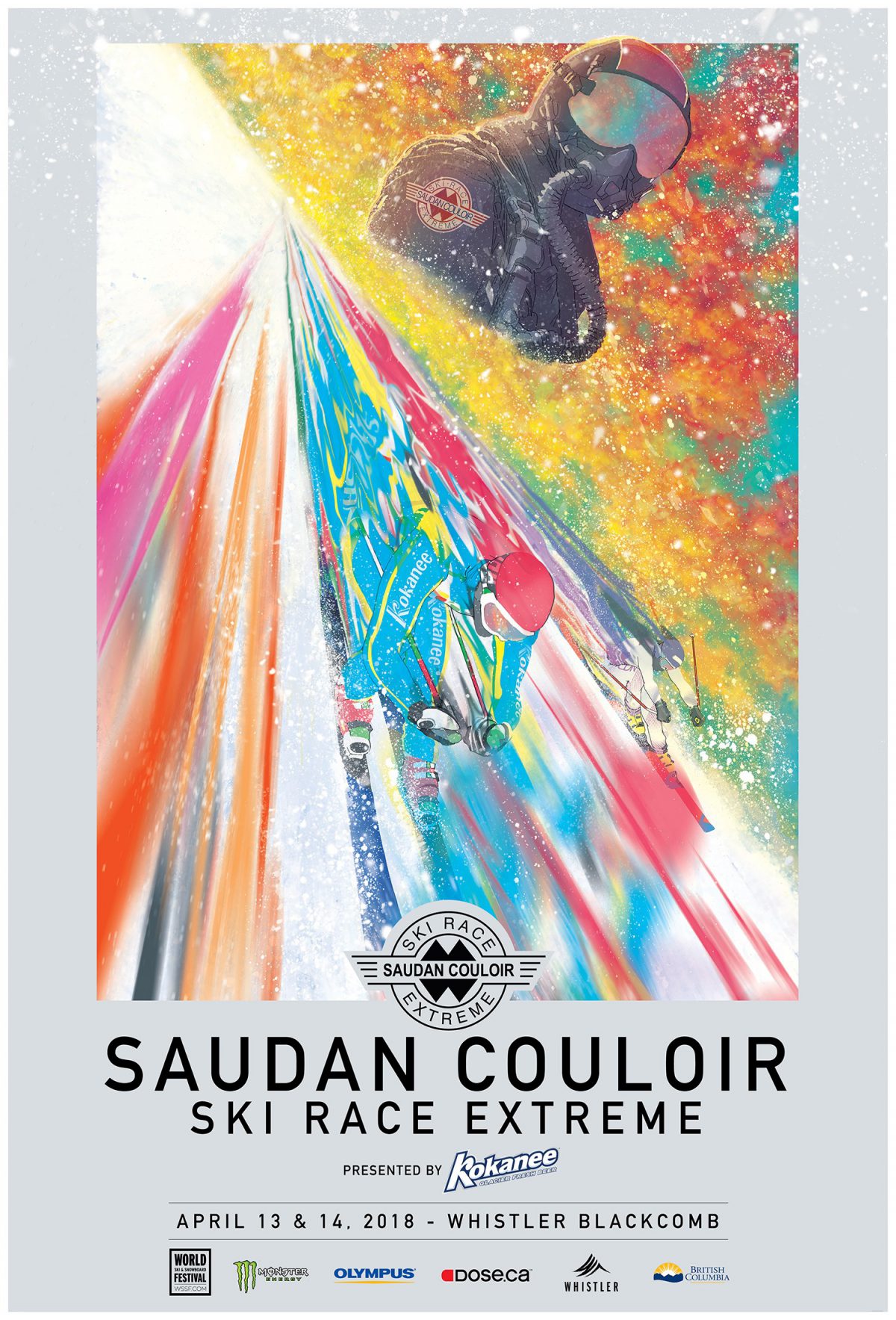 *According to Ski Magazine and that guy at the end of the bar with the permanent goggle tan.