Autumn is no longer referred to as "Slow Season" in Whistler, but it's definitely still the right time of year to shift down and enjoy the simpler things in life. And the Whistler Writers Festival, set for October 12-15, 2017 at the Fairmont Chateau Whistler is all of the above.
"It's just at the right time of year when we want to come inside and cozy up with a good book… at the Fairmont!" says author, musician and CBC radio personality Grant Lawrence, a perennial Writers Fest favourite who is moderating this year's Saturday Night Reading Event: What Reality Looks Like in Fiction, How do you Write your Way To the Truth?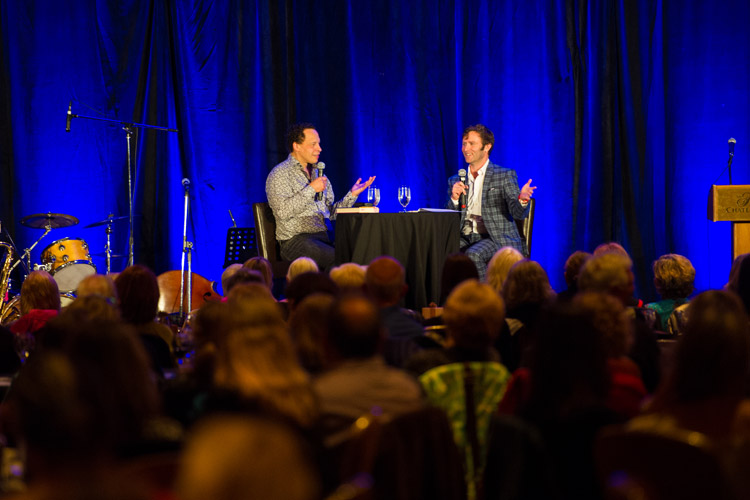 With a dozen hands-on workshops and 15 reading events, the Writers Fest brings over 60 guest authors to town, many of whom are Canadian literary icons, or soon will be.
"I've had some incredible experiences at the festival over the years," Lawrence says. "Interviewing Lawrence Hill is a favourite memory, as is enjoying Bill Richardson interview Joseph Boyden. I've also come to learn that founder Stella Harvey is a tireless worker and a positive force of energy… who isn't afraid to delegate!"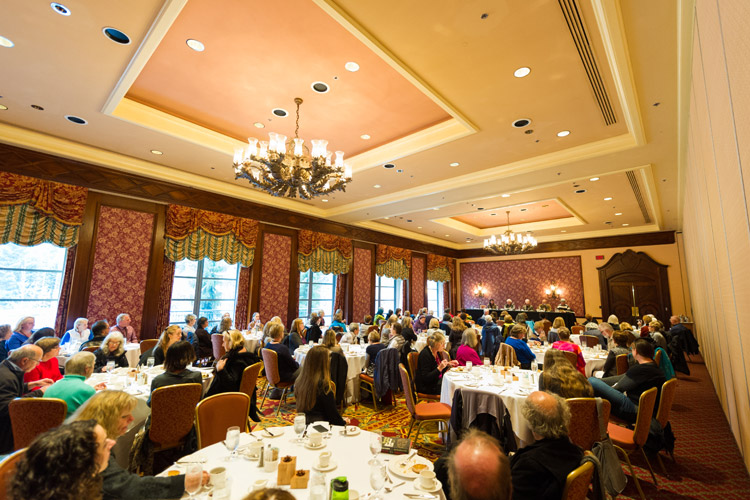 Harvey has been leading the literary charge in Whistler since 2002, when she started the Writers Festival with a small group of volunteers within the Whistler Writing Society. A decade and a half later, the festival remains a highlight on Whistler's ever-expanding cultural calendar, and keeping all the moving parts organized and functioning requires intense dedication and herculean organization skills.
"God only knows?" Harvey replies when asked what keeps her going. "Insanity? An obsessive personality? Fear of failure…who knows. This is the most overwhelming week, leading into it…. but seriously, I think I started it because there was nothing like this in Whistler at the time. It's the only festival in Whistler that focuses on the literary arts and has something for readers and writers alike. And I've kept at it because people keep coming back, supporting it and asking for more. It's a unique event and everyone involved—all the volunteers and everyone involved year after year—have a true passion for literature and a need to give back to the community. Passion and community, isn't that why anyone up here does what they do?"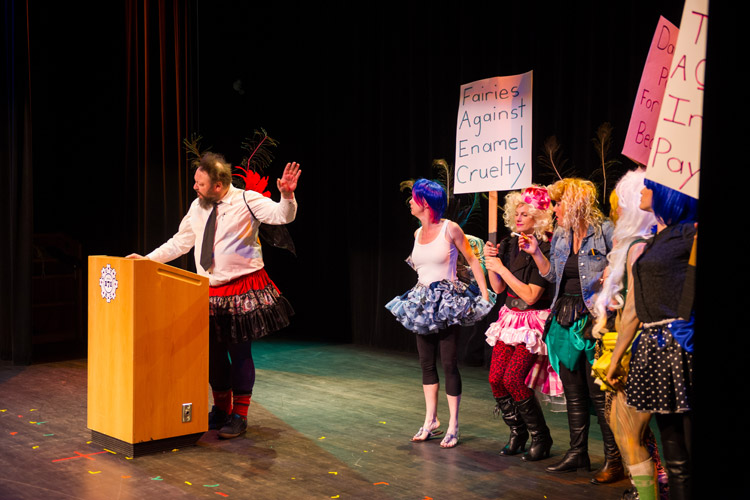 Stella points to the Comedy Quickies event ("Part variety show, part writing contest") and Cooks with Books ("food and stories!") as two of her must-hit recommendations. She also points to The Literary Cabaret on Friday Night, The Sunday Brunch Reading Event and, of course, the Saturday Night Gala. "It's great to have Grant back in town again."
Traditionally the best kept secret of the weekend, the Writers Fest workshops are starting to rival the reading events and book launches for popularity. Cover everything from song writing to screenwriting to pitching to publishers, the Writers' Fest workshops ensure a steady stream of writers come to Whistler and fall for the same casual, comfortable vibe that keeps Grant Lawrence coming back. (This year he has achieved honorary local status, Grant not only knows where Lost Lake is, he's leading a group walk there on Sunday morning.)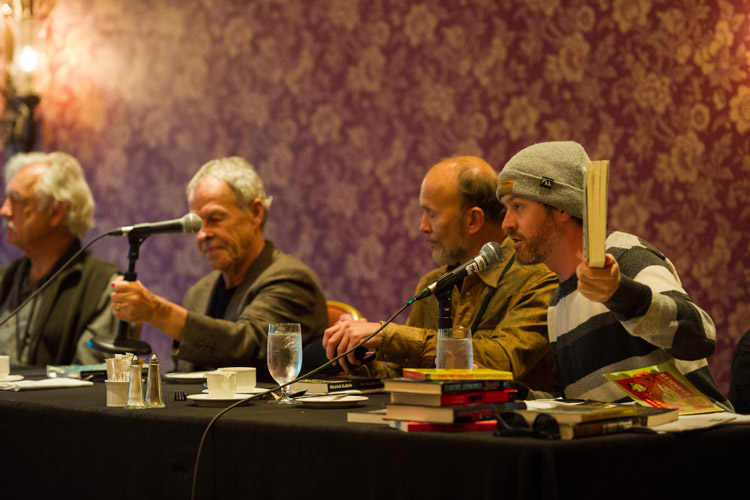 "By the end of the weekend my trunk is always full of new books (hopefully not my own)," Lawrence says, "and my head is full of inspiring thoughts."
The Whistler Writers Festival runs Thursday to Sunday October 12-15, 2017. Grant Lawrence's latest book is a rock'n roll memoir called Dirty Windshields. Find it, and any other book you need at Armchair Books in the Whistler Village Square. And if you need any help with anything else Whistler-related, hit up Whistler.com