Guest Blogger: Jess Smith
Hotel bars have always had an alluring appeal. Regardless of whether it's in the city where you live or a 17-hour plane-ride away— when that martini slides across a hotel bar it almost always feels like a vacation.
Hotel bars hold the key to happiness, a chance to disconnect from reality and an unapologetic rest from life's hectic pace in a new-yet-familiar locale. Paired with a revolving door of interesting characters and conversations, this has long made hotel bars a favourite with the literary crowd.

The Mallard Lounge in the Fairmont Chateau Whistler hosts the Whistler Readers & Writers Festival
In the 1920s, the Blue Bar in Midtown Manhattan's historic Algonquin Hotel was the watering hole for the literary elite. A group of local well-known writers, actors, journalists and artists that named themselves the 'Algonquin Round Table' met almost daily to brainstorm, argue and imbibe until brilliance ensued. So, as ode to all the illustrious and industrious writers coming to town for the Whistler Writers Festival, The Insider presents:
A Literary Guide to Whistler's Hotel Bars
Fifty Two 80 Eatery + Bar at The Four Seasons Resort Whistler
A lounge that would be comfortably at home amongst the pages of Ian Flemming's 007 series (and therefore not for the struggling artist) this immaculate resort bar has prices that are unapologetically steep but once you've made it big in the written world this is the spot to bring those movie-spin-off royalties.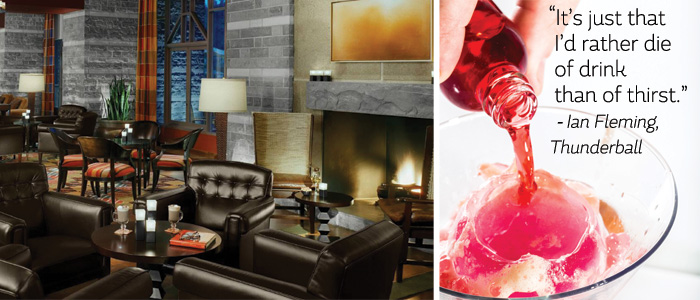 5280 Bar and Lounge
Take a seat at the bar top for personal and engaging service complete with complementary spiced popcorn or ponder your rags-to-riches memoir while reclined in one of the plush sofa chairs or the outdoor fire pit. The signature Fifty Two 80 cocktail will blow even the sharpest minds.
Mallard Lounge at the Fairmont Chateau Whistler
Classic, traditional and homey in a Raymond Chandler kind of way, the Mallard is a great spot to nab a table and break out the notepad, not the laptop. Sample local BC wines off an extensive wine list and enjoy the dulcet tones playing in the background whilst putting together perfect prose. The Mallard is the classic old-style hotel bar, eliciting late night scotches and seductive looks across the room while the piano player keeps time.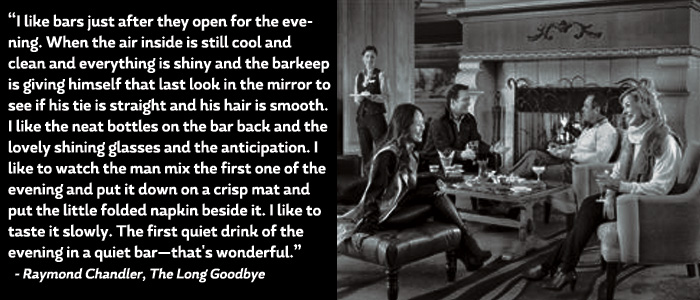 The Mallard Lounge hosts the Readers & Writers Festival every year.
The Cinnamon Bear Bar at The Hilton Whistler Resort & Spa
The Hilton Hotel is proudly consistent regardless of what city you're in but the Cinnamon Bear has maintained enough unique Whistler character to help inspire you to write some of your own. Perfect for après indulgence, and complete with pool tables and TVs for sports, the Cinnamon Bear attracts a young, dynamic crowd that happily sloshes around jugs of beer and shots of jaeger while drinking in their perpetual youth and freedom. An escape from any pretence and a step into the light— if Elmore Leonard characters lived in Whistler this is where they'd drink.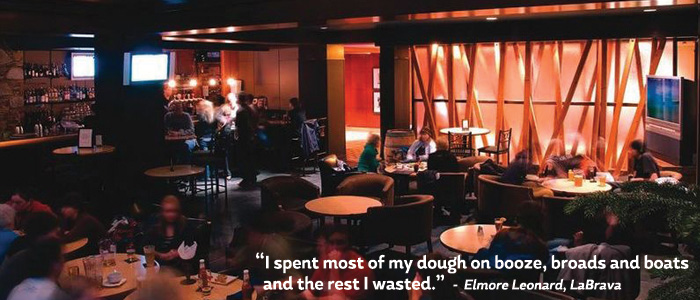 Cinnamon Bear, Hilton.
Cure Lounge at Nita Lake Lodge
A mix of modern chic and traditional elegance, Cure is the newest of the hotel bars and like a lesser known Kerouac, it offers a unique perspective (amazing lakeside views and diverse drink selection) and a lively and eclectic personality (live music and open plan setting). Take a break from your historical fiction masterpiece and cosy up next to their "bubbling social hub" (a transparent fireplace) and be sure to wash down your Pemberton potato house-cut fries with a local BC wine or craft cocktail. Smart writers will heed Cure's fair warning however, "one pre-game cocktail here can lead to staying all night." Be sure to save your work frequently.
Fight writer's block at Cure Lounge. Nita Lake Lodge Photo.
Crystal Lounge at Crystal Lodge & Suites
Don't let the name fool you, there are no fancy crystal glasses here, no free bar snacks and certainly no "relaxation corner". But what The Crystal Lounge lacks in finesse it makes up for in character. This is Whistler's "dive bar" done good, real Charles Bukowski territory. And while the wine may come from a box, the beer flows liberally and if you're lucky you'll happen upon "karaoke night", a welcome escape from the mind-numbing pressures of things like plot or denouement.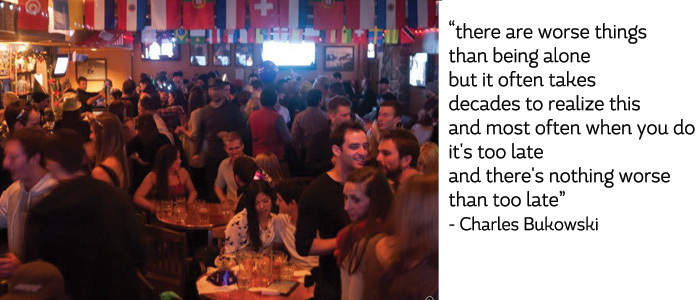 The Crystal Lounge
Dubh Linn Gate at the Pan Pacific Mountainside
James Joyce, Irish author of Ulysses, would appreciate the Dubh Linn Gate wholeheartedly. Purveyor of fine whiskies and delicious ales, the Dubh Linn in the Pan Pacific Hotel is a fine addition to Whistler's mountain town hotel bar line-up.
Classic offerings of Fish n' Chips and Steak & Guinness Pie are paired with energy, music, laughter, culture and history to create all the ingredients for a successful piece of writing (or at least a damn fine night of trying).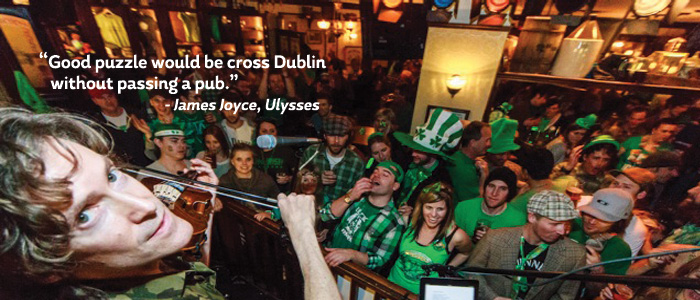 Does live music help you write? The Dubh Linn Gate.
FireRock Lounge at The Westin Resort & Spa Whistler
Frustrated with the literary trend to pigeonhole oneself for easy marketing? Does your writing span more than one genre, or create a new one all together? Fret no more— at the FireRock, anything goes. Play giant, life-sized Jenga with local celebrities drinking foreign beers, or cozy up at the bar for a generous glass of Cabernet.
This is the spot for Vonnegut-style rule-breakers and writers who refuse to be pigeonholed. There could be DJs spinning 45s, a national ski team party, visiting film stars or weekend warriors relaxing to sultry jazz after a Saturday hike. That casual and intimate environment combines with a diverse food and drink menu to satisfy even the most frustrated writer in the throes of their next zombie-romance-coming-of-age-tale.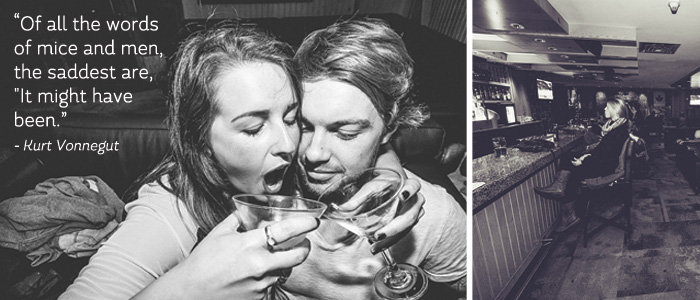 The FireRock Lounge. Eric Beckstead Photos.
From Capote to Hemingway, Kerouac to Faulkner, many of the literary world's greats were appreciators of liquid courage and the hotel bars that served it up. Cozying up in a corner of these places, with a belly full of fuel and a voyeuristic look into the lives of others can lead to wondrous writing inspiration. Or, at the very least, a break from the grind of staring at a blank page.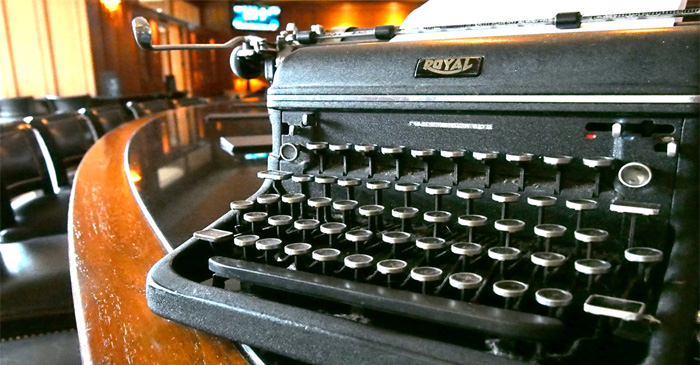 The 14th annual Whistler Writers Festival takes place October 12 – 15, 2017 and features a packed weekend of readings, seminars, workshops and opportunities to hobnob with literary greats.