The Whistler Writers Festival is a celebration of creativity, music, ideas, comedy and books in a welcoming, intimate and cozy setting. Jumpstart the fall season while connecting with book lovers and the best local, Canadian, and international authors writing today.
Here are 11 reasons not to miss this year's Whistler Writers Festival.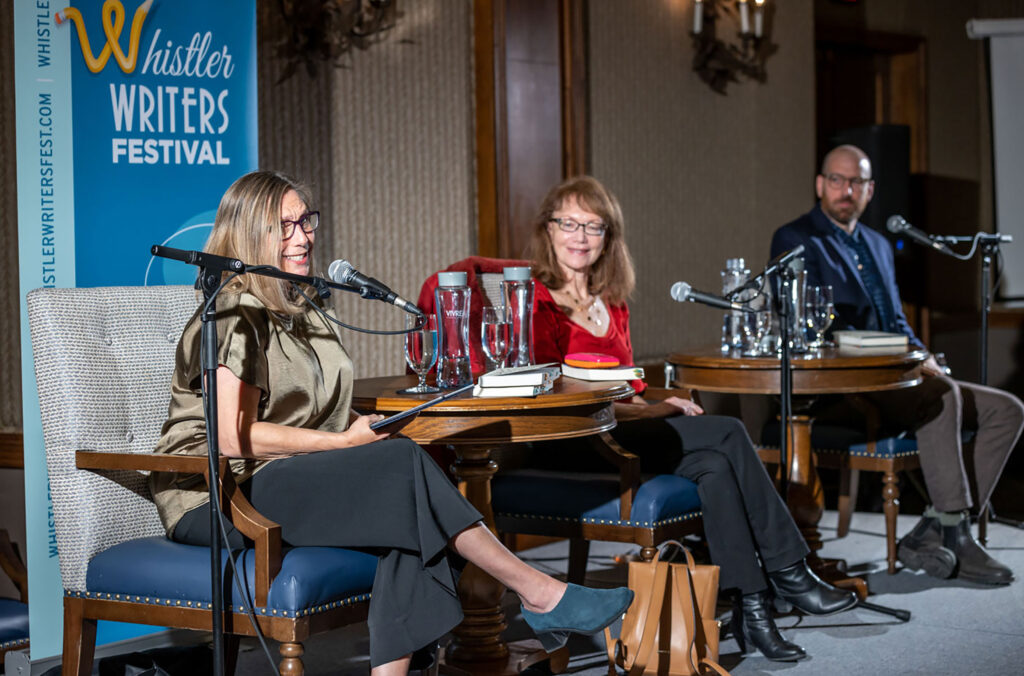 1. Build a Connection
Books offer big ideas. The festival brings book lovers, authors and the community together to talk about books and timely issues like the environment, culture, AI (artificial intelligence), Hollywood and more. People connect through stories and the festival brings together all these timely ideas, books, friends, acquaintances and strangers in conversation. Connecting through story is so important it's the festival's theme this year.
2. It's Not Just About Books
Books might be the star but they don't hog the spotlight. There's live music during the Literary Cabaret. Authors read while accompanied by the West Coast Front band —  live and in person. On Saturday night, comedian and author Brent Butt takes the stage for the Saturday Night Special: A Killer Night of Comedy, Murder and Mayhem. The event includes thriller-themed improv from Whistler's own Laugh Out LIVE! The comedy troupe also performs Writer's Block Party twice so there's plenty of laughs to go around.
Take a look at the program highlights on Whistler.com and the full schedule on the Whistler Writers Festival site.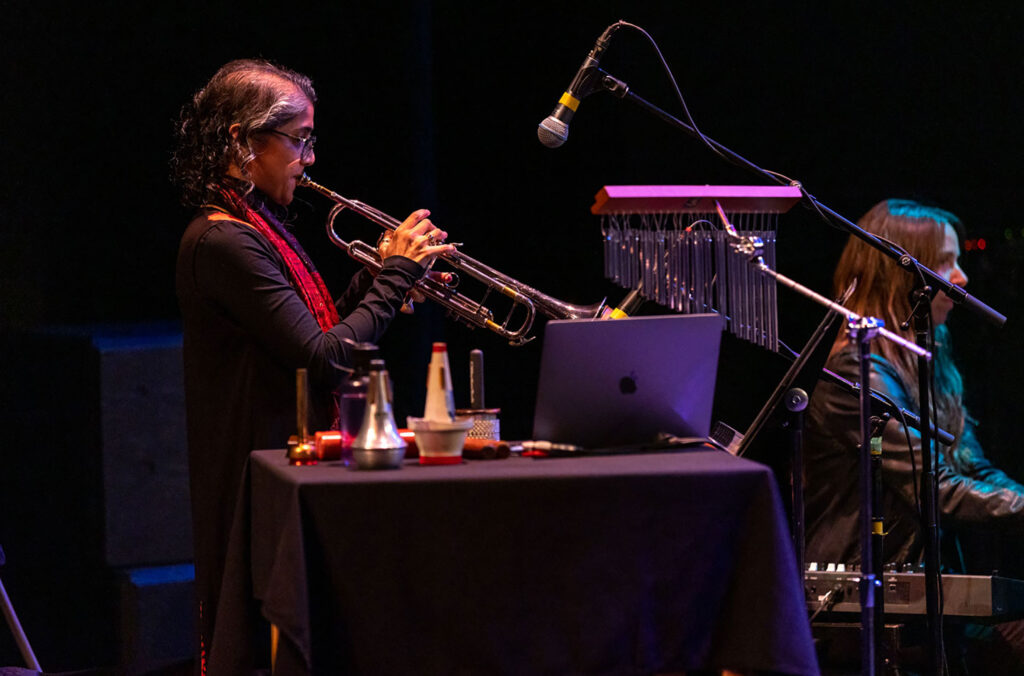 3. ChatGPT, BookTok and Hollywood are Under Scrutiny
Everyone is talking about ChatGPT (artificial intelligence) and the impact it's having on arts and culture. There's one person who is doing more than talking: Mona Awad. She was one of the first authors to bring a copyright lawsuit against the makers of ChatGPT for using her books to train the AI chatbot without consent, credit, or compensation. She'll be tackling this (and more) during Bunny, BookTok, and a Bizarre New World: A Case Study with Mona Awad. The award-winning author of Bunny has plenty to say about the digital world.
4. Mushrooms are Taking Over
The festival delves deep into science and human culture with Michael J. Hathaway, the author of What a Mushroom Lives For: Matsutake and the Worlds They Make, to learn how the prized matsutake mushroom is silently yet powerfully shaping worlds. Discover What a Mushroom Lives For is a surprise-filled journey into science, human culture and how fungi shape our planet and live in diverse and unimaginable ways. Perfect for fans of Netflix's Fantastic Fungi.
5. There's Something for Kids
Authors Esi Edugyan (Garden of Lost Socks) and Peggy Janicki (The Secret Pocket) read from their new picture books at Picture this!, a fun, free event for families at Whistler Public Library at 10 AM on Saturday, October 14 (RSVP for this event).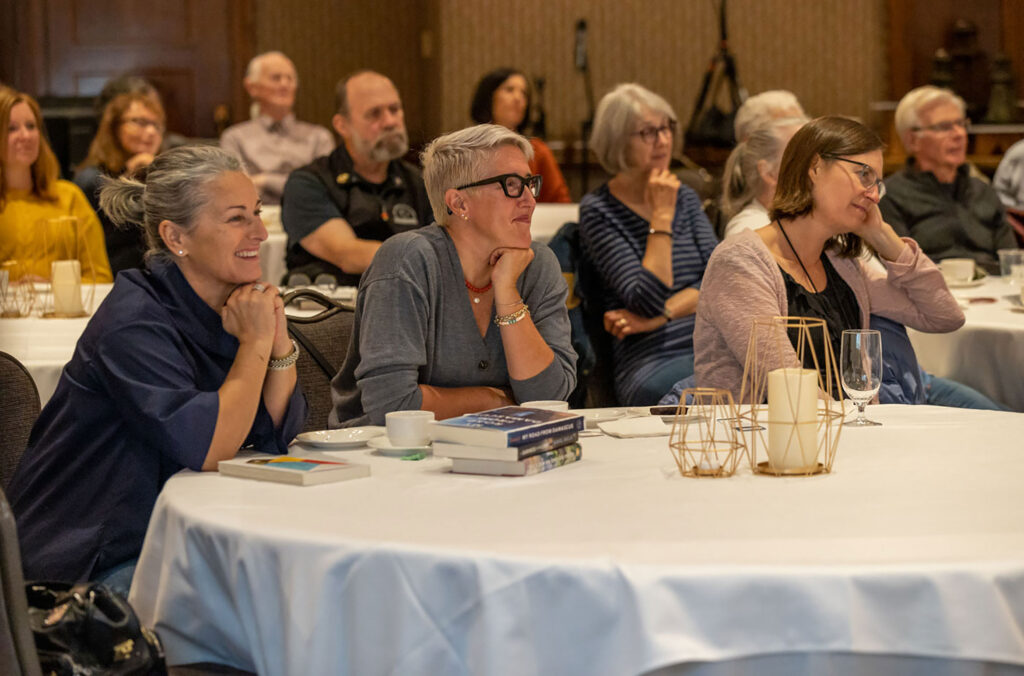 6. Breakfast is Back
After a brief hiatus, the Sunday BookTalk and Breakfast is back. Audience members can fill up with a delicious Whiskey Jack Continental buffet breakfast before the talk with Mona Awad, Kevin Chong, Alicia Elliott and Rowan Jetté Knox begins. There's nothing better than discussing good books on a full stomach.
7. Esi Edugyan Will be There
Esi Edugyan is one of Canada's most relevant and talented writers. She's a multi-award winning phenom who has been a finalist for the Man Booker Prize, the Governor General's Literary Award, the Rogers Writers' Trust Fiction Prize and the Orange Prize — and she's going to discuss all that and more in a riveting discussion during Astonishing Voyage: A Conversation with Esi Edugyan.
8. It's a Place to Build Creativity and Writing Skills
One of the things that makes the Whistler Writers Festival unique is workshops for writers of any level. There are nine workshops, covering topics like memoir, non-fiction and how to get your book published. Pick up some new skills and tools, like how to properly plot (or not), to build your creativity.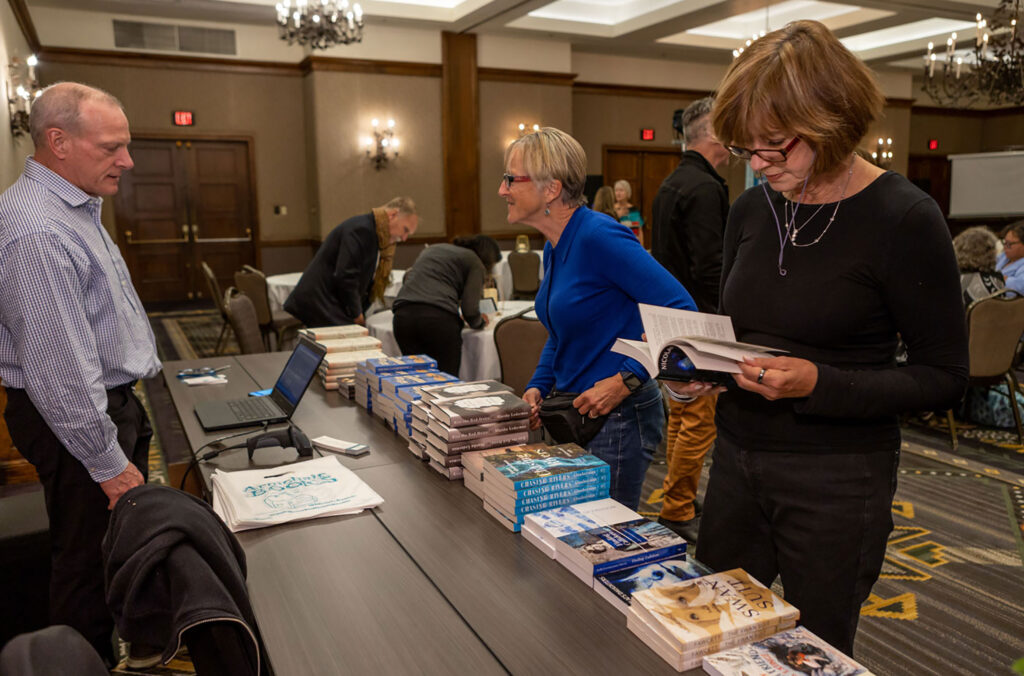 9. Books are Everywhere
If you love books, writers' festivals are the best place on earth because books can be found in every nook and cranny. There will be books for sale so that guests can pick up titles from the events they attended. Find a new paperback or hardcover and get it signed by a festival guest author. Whistler's own Armchair Books provides a very full table of all the festival titles.
10. The Great Outdoors is Calling
Whistler's outdoor splendour is a compelling reason to attend the festival. Don't stay cooped up indoors during the festival. Join A Walk to Lost Lake Park and Back with Yvonne Blomer, Justene Dion-Glowa, Rabbi Paul Plotkin while they read from their latest works. This event offers the best of both worlds — a literary experience full and fresh mountain air with award-winning authors while taking a 3.2-kilometre walk along rivers and Lost Lake.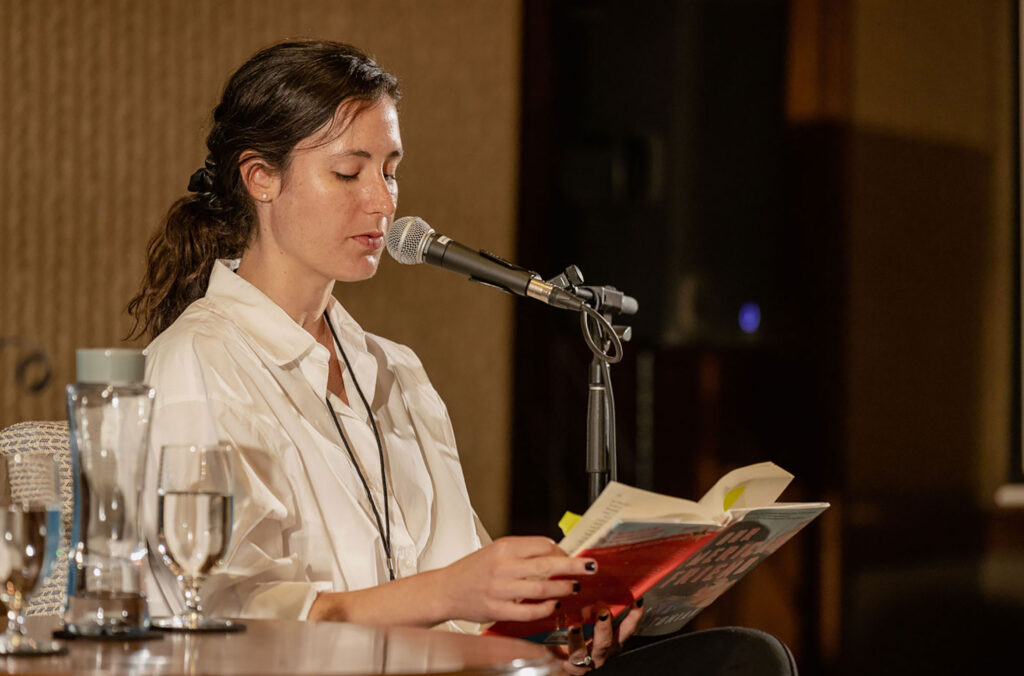 11. Only Murders at the Festival
Everyone loves a murder mystery — as long as it's contained in the pages of a book. The Thrills and Chills: Mystery and Crime Writers Panel is the perfect event for people who can't get enough of crime podcasts and documentaries. There's a blend of fiction and non-fiction filled with seductive suspense and dark secrets. Audience members help solve a crime and get a chance to win all four featured books.
Take a look at the full schedule and book your tickets on the Whistler Writers Festival site.
Stay 3+ Nights and Receive a Free $100 Whistler Dining Voucher
The 22nd annual Whistler Writers Festival runs October 12 to 16. Tickets are available online, and if you're decisive and quick, you can get 15 percent off until September 15 and 10 percent off until October 10. Secure your lodging for the Whistler Writers Festival with rooms starting at $149 CAD per night*. Extend your stay to 3+ nights and receive a free $100 Dining Voucher.