Guest Author: Rebecca Wood Barrett
What really goes on at a writers' festival? If you've never been to one and you're feeling a little skittish about encountering weighty words and snooty literary discussion—fear not! At the Whistler Writers Festival (WWF) you'll find a celebration of creativity and ideas in a welcoming, intimate and inclusive setting. It's a place to meet other booklovers who come together to talk about books, and the ideas in them. Here are 10 reasons you'll want to check it out…
1. Camaraderie
When we think of writers we imagine them as solitary, reclusive types hunkered down in a gloomy garret, sweating blood over pen and paper. While the cliché is partly true—otherwise authors would never get anything finished—the vibe at the WWF's reading events is the polar opposite. Why? Pub-style seating. At the Crime Writers Lunch and Sunday Brunch, you'll find yourself sitting at a round table, dining on a delectable meal and meeting other booklovers, writers, and even the celebrated authors themselves.
2. You Don't Actually Have to Read a Book
Many are under the impression that to go to a writers' festival, you need to read the authors' books first. Not so. One of the most exciting reasons to attend a festival is to discover and hear readings by new-to-you writers, or be the first to listen to brand-new releases by established authors.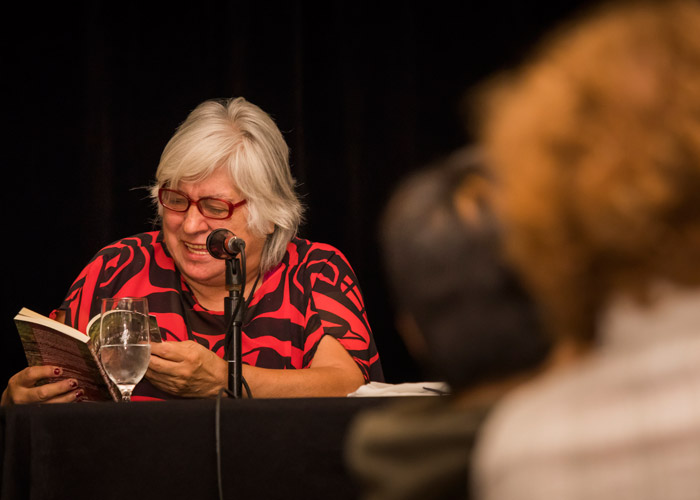 3. Cooks with Books: The Passionate Locavore Edition
If you're the type that likes to combine a book talk with delicious appetizers, a glass of wine and a live orchestra of strings in the background, Cooks with Books is the event for you! This year the writers fest features three passionate, local food lovers; Nidhi Raina, chef and recipe blogger, Jane Reid, author of Freshly Picked, and educator and entrepreneur Nicolette Richer, owner of The Green Moustache Organic Café, and author of Eat Real to Heal.
4. The Booklovers Literary Salon
Styled after a casual book club meeting, Hal Wake, former Festival Director of the Vancouver Writers Festival, will hold a discussion with Eden Robinson, author of Trickster Drift. Participants are encouraged to read the novel ahead of time to fully engage in the conversation.
5. Find Your Favourite Genre
Are you an avowed non-fiction junkie? Stoked about crime, thriller and mystery novels? Passionate about poetry? Hungry for fictional tales? Check out the festival program and pick a reading and discussion by multiple authors in the genre of your choice.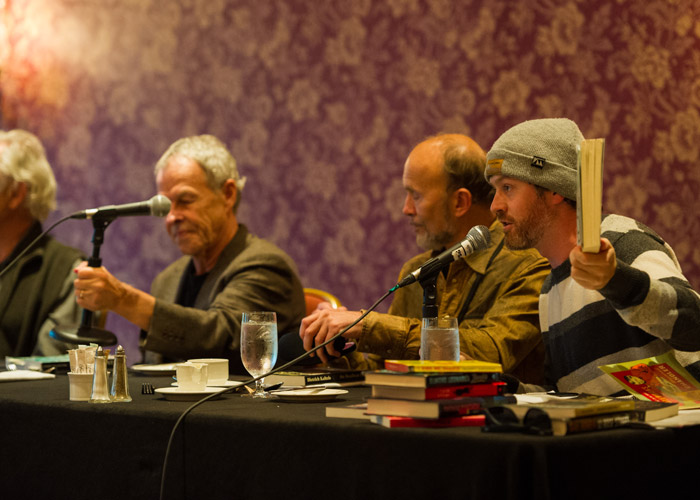 6. The Magic of Music and Words
The Literary Cabaret, a festival favourite, showcases nine guest authors presenting short sections of their masterworks while accompanied by a quartet of musicians. An Evening of Stories and Songs with host Grant Lawrence will feature an all-star cast of musicians and authors, including Dustin Bentall, Dave Bidini, Esi Edugyan and Janet Marie Rogers.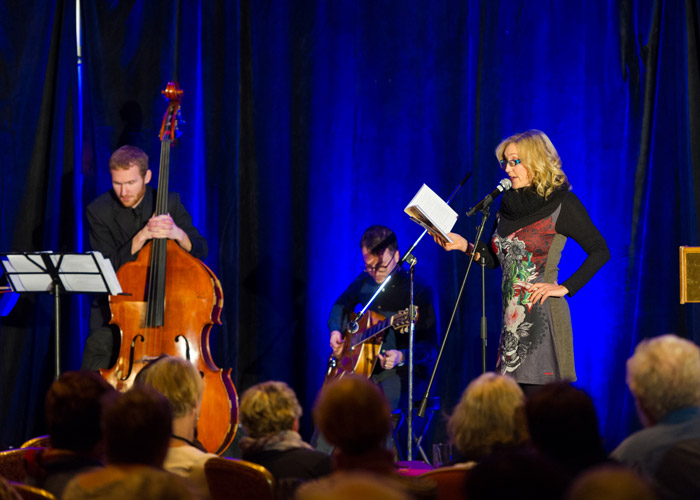 7. Dip Your Toes in the Writing Inkwell
Always wanted to try your hand at writing? Whether you're a dabbler or dedicated ink slinger, the Whistler Writers Festival offers twelve writing craft workshops for people of any age and level.
8. See the Big Kahuna at the Saturday Night Gala
Every festival has a big hitter. A literary giant. This year, it's Peter Carey, Australian author of Oscar and Lucinda and True History of the Kelly Gang, and two-time winner of the Man Booker Prize. CBC Radio host Ali Hassan joins Carey in conversation about his latest book A Long Way from Home.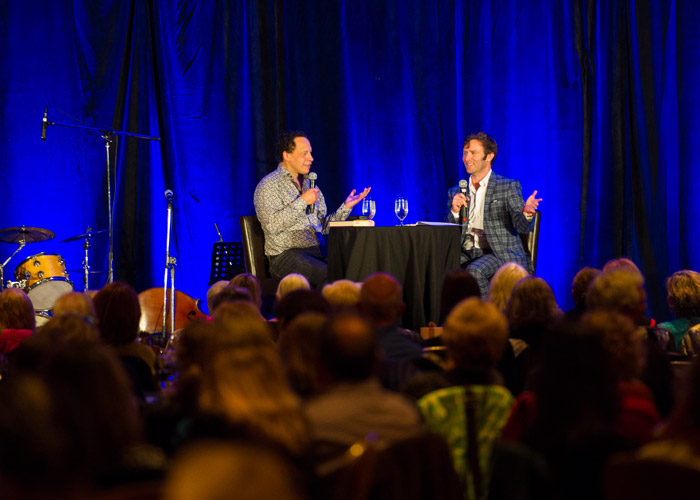 9. Books Galore
Every vacation should be paired with a perfect read. Browse the festival's pop-up indie bookstore, by Whistler's own Armchair Books, for a cornucopia of book titles. Find your next treasure in award-winning, Canadian writing. Snap up the most current release by a guest author, and have it signed.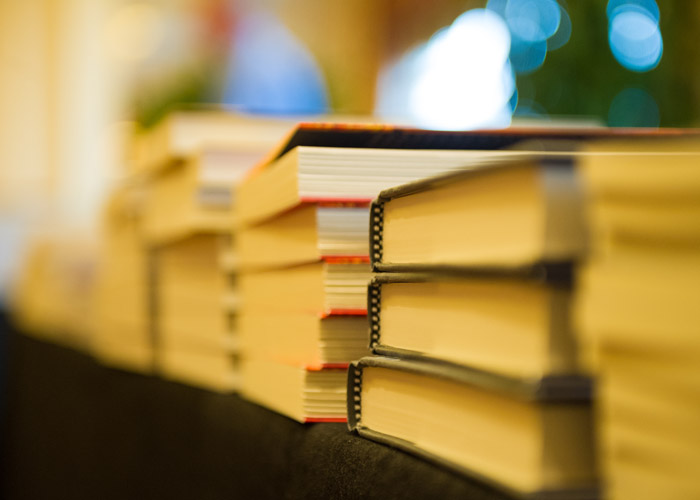 10. Walk and Talk
Pristine lakes, pine forests and craggy peaks draw newcomers to Whistler. What could be more reminiscent of naturalist and philosopher Thoreau than readings in the woods? During A Walk to Lost Lake and Back, you'll stroll along forested trails to Lost Lake, led by moderator Grant Lawrence, where authors Dave Bidini, Charles Demers, Wayne Grady and Merilyn Simonds will read from their books. Rain or shine, chat with the authors and others along the trail.
The Whistler Writer's Festival is happening October 11 – 14, 2018 and tickets are available online. If you're looking for inspiration for where to snuggle up with your book, then take a read of this blog for our top spots.