Update: Sadly, 2019 was the final year for Wanderlust Whistler. However, there are plenty more beautiful outdoorsy events in Whistler to enjoy.

Wanderlust Whistler 2019 is coming up faster than lightning, so we're serving up a little fresh inspiration so you don't miss the chance to get your festival fix.
This four-day festival and meeting of the minds is always a highlight of the summer, and the perfect way to reset, re-energize and explore Whistler.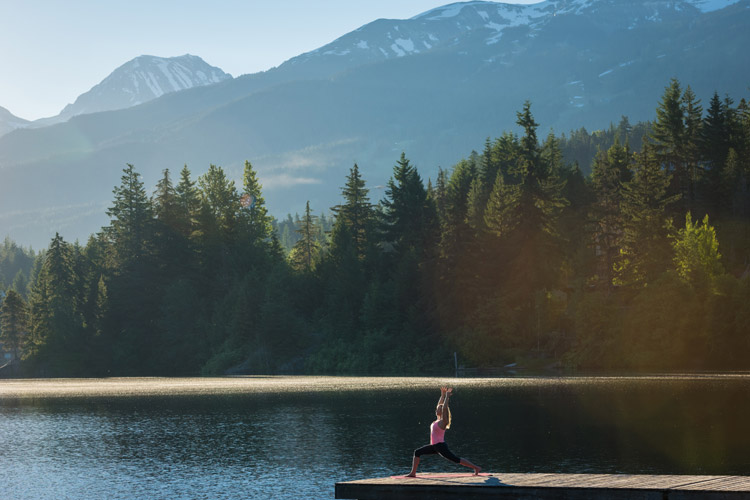 Honestly, we think the location itself is enough motivation to grab your ticket but if you need more convincing, keep scrolling. This is why you need to go to Wanderlust Whistler:
To Try Different Types of Yoga and Meditation
The trees of yoga asana and meditation practices are BIG with many branches that have evolved differently over time. It would be difficult and confusing to practice all of them all the time but switching it up now and again can lead to wonderful discoveries. You may find learning to let go in a Yin practice is just what your yang practice needed. If there's something on the schedule you've never had a chance to practice (or maybe even heard of), this is the place to try it.
Don't miss: Ecstatic Breathwork, AcroYoga Beginners Flight School, Radically Soulful Silence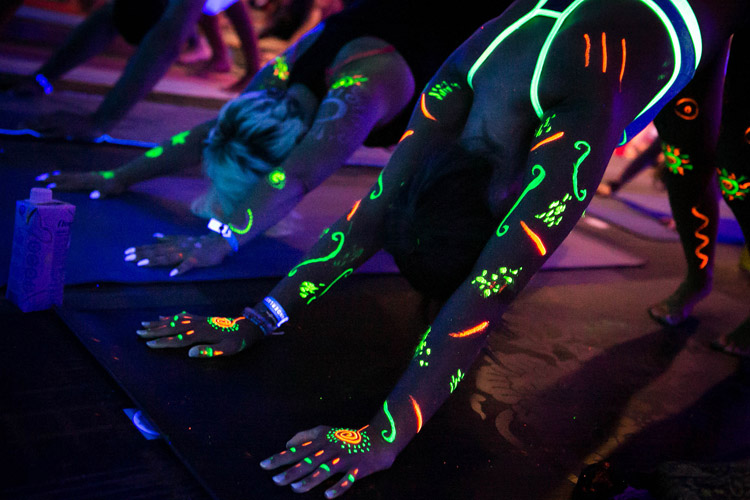 To Learn & Get Inspired
Feel like you're on auto-pilot in your practice? Spending multiple days immersed in yoga with one-of-a-kind instructors is bound to give you a boost. Just being around other yogis does wonders for your inspiration. The Speakeasy Talks are a great place to learn something new and expand your mind, plus it won't hurt to  sit down for an hour and use a different part of your body!
Don't miss: The Three Great Illusions, Wild Journeys, Looking at Our Personal Sh*t Without the Shame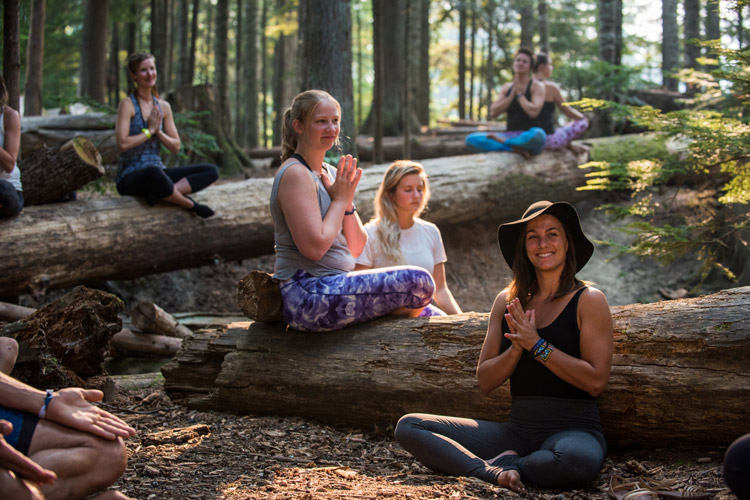 To Connect with Nature
In summer the Whistler life is led largely outdoors. Every minute of daylight is soaked up at the lakes, on the mountain or in the forest where there is endless inspiration to drawn on for your practice. Ground your tree pose surrounded by old-growth giants, bloom into heart openers like the alpine wildflowers, flow through challenges with the grace of Fitzsimmons Creek.
Don't miss: Mountain Challenge: The Trail of Mental and Physical Growth, Sensory Forest Immersion, Singing the High Notes atop Flute Summit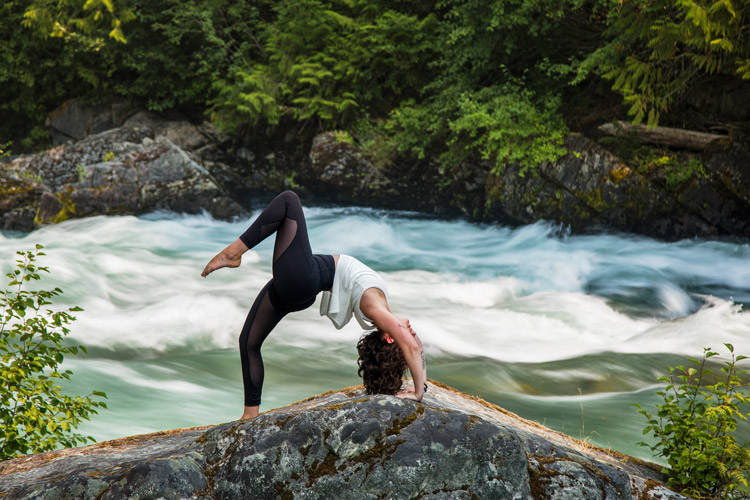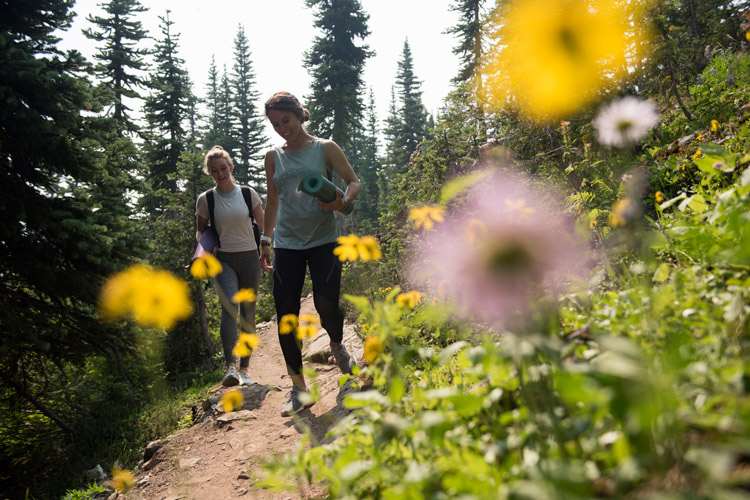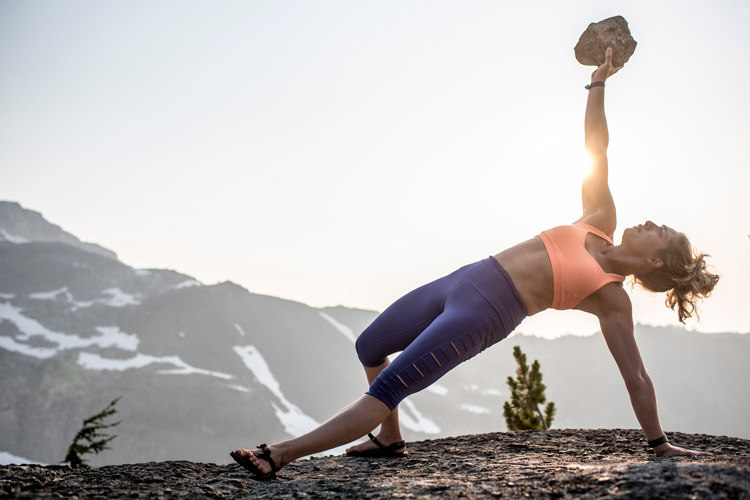 To Hang-out with Your Beautifully Dynamic Yoga Family
People come from all over the world and from all walks of life to Wanderlust Whistler, you never know who you're going to run into. The person beside you could be a local volunteering for their pass or the owner of an Italian fashion empire. That's the beauty of the festival, you get to meet, hold space for, share life altering moments and celebrate with people who you might never cross paths otherwise. Knowing you already have one thing in common makes ice-breaking easy.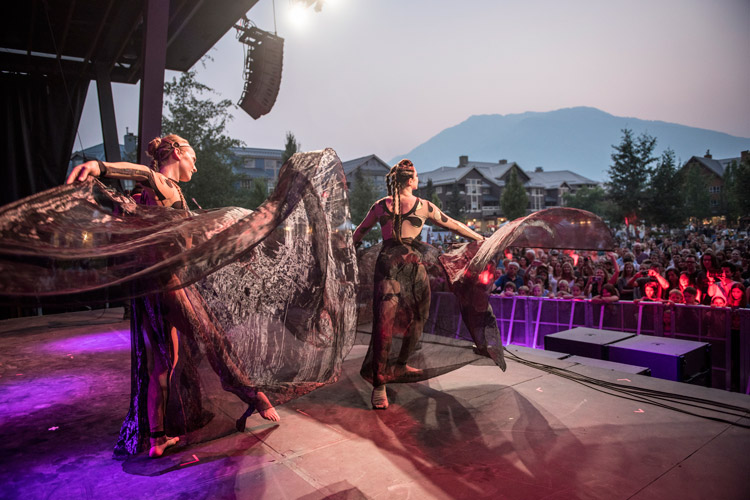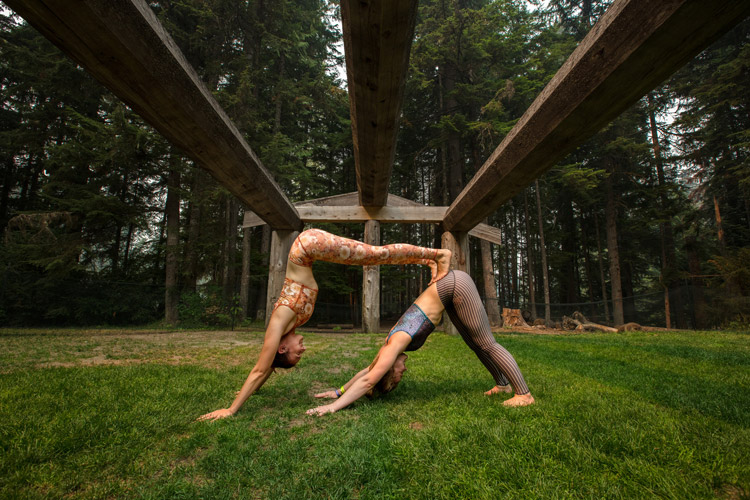 To Let Go and Embrace Adventure
Practice, eat, listen, dance, be still, celebrate, repeat – your days at the festival distilled. There's lots of opportunity to let go of day to day inhibitions, sign up for something you would normally never do and surprise yourself. If you're looking to really push your boundaries, say – get over a fear of heights, Whistler can help you with that. Bungee jumping anyone?
Don't miss: Superfly Zipline, Superfly Treetop Adventures, The Green River Rafting,
To Take a Little of the Magic Home with You
If there's one thing we can all do to improve the world, it's work on ourselves. Take the time to do just that in the beautiful Coast Mountains and you're likely to return home finding it easier to focus on the good, find joy in the little things and be present for your loved ones.
Don't miss: The festival.