Updated December 27, 2022
Long, Deep, Wild and Free
I am lucky to have a view of Whistler Blackcomb from my house, which means I can watch the snowline creep its way down, a little lower every day, bit by bit. I can almost hear the swoosh of my skis on corduroy and feel that heart-pounding rush course through my veins as I push myself a bit farther, a bit faster.
Opening Day for Whistler Blackcomb has been set, so mark your calendar for Thursday, November 24. This is the beginning of one of the longest ski and ride seasons worldwide, as Whistler Blackcomb anticipates staying open to May 22, 2023.
It's always a good idea to watch what Mother Nature has in store as there's always the chance of an early opening if she decides to deliver on the white stuff, which could be possible this season with a rare, triple-dip La Niña weather system coming our way.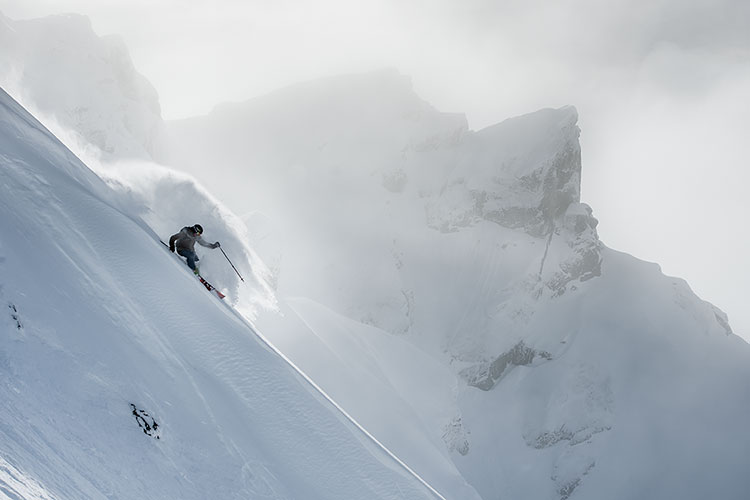 Whistler is the place to connect with your inner thrill-seeker, the birthplace of go big or go home. The countdown to winter fun has begun, and Whistler's ready to embrace it all. Don't miss another winter, come join us in the mountains.
Here's what to expect when you come to Whistler this winter season.
Be Prepared
Book Ahead
We would advise you to book accommodation, restaurants and activities ahead of time to avoid possible disappointment and to allow Whistler businesses time to plan and be ready for your arrival. With Whistler Blackcomb's new winter lift ticket limits (more detail below), it's also a good idea to secure your days on the hill.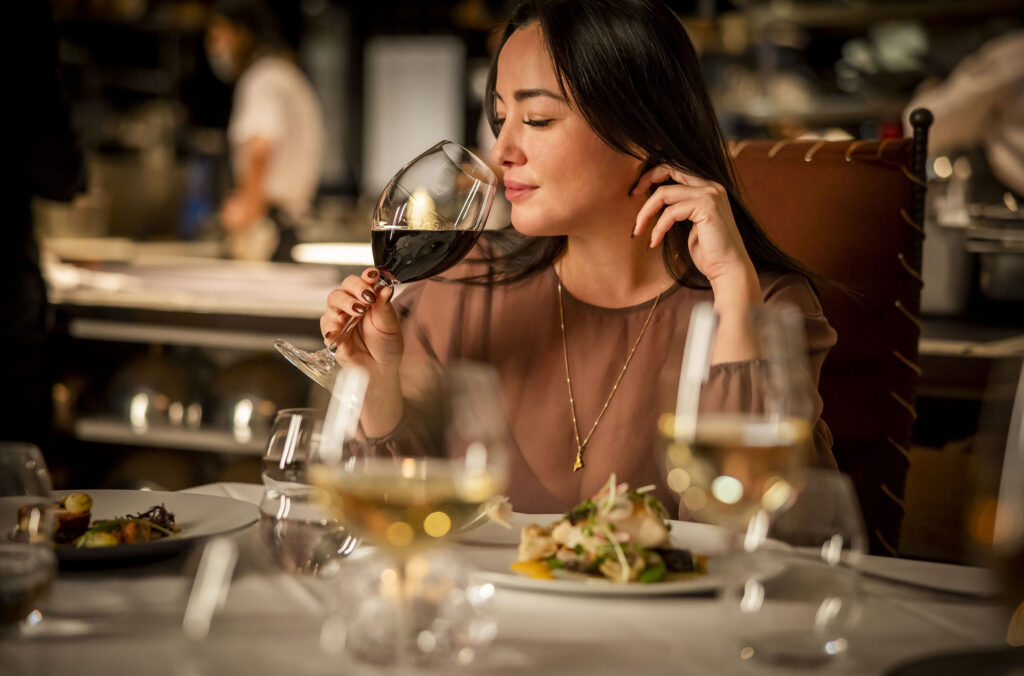 Make sure you pack your patience, Whistler's businesses can't wait to serve you, but staffing is an issue across the hospitality sector as businesses work to recover from the pandemic. Please be kind to the people serving your food, checking you in and taking you out on a tour, they are working hard to deliver a great experience.
Locally based, Whistler.com travel consultants can help answer any questions you have about Whistler and help you book ski packages and activities, guaranteeing you the best price available.
When in resort, you can use the Whistler interactive map for up-to-date information on local businesses including hours of operation and periodic closures.
Editor's Note:
All travellers, regardless of citizenship, will no longer have to provide proof of vaccination, be required to use the ArriveCAN app, nor be required to wear masks on federally regulated modes of transportation. Read more on our
COVID-19 page
.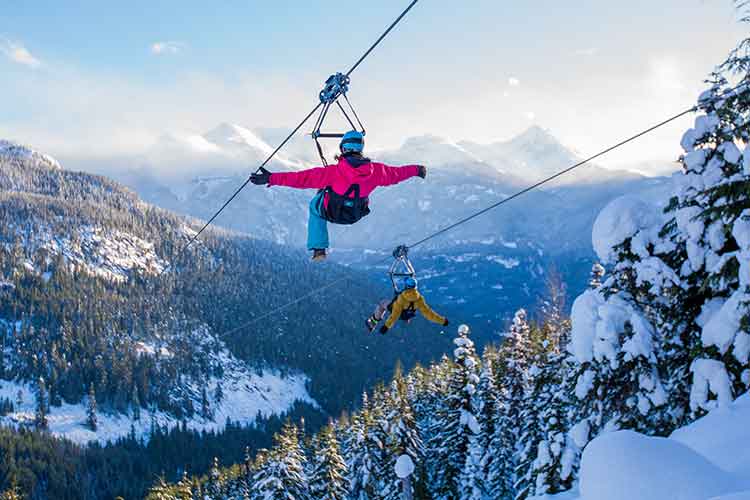 Bucket List Whistler Activities
Creating a bucket list is a highly personal thing, but there are some winter activities that are more popular than others. Snow school, dogsledding, ziplining and specialty snowmobile tours like Canadian's Mountain Top Fondue will sell out at peak times over the season, so again the advice is to book those must-do activities ahead of time. Don't ski, but love the mountains? Sightseeing on Whistler Blackcomb runs from opening day, November 24 to April 17.
For more ideas of what you might want to do off the slopes, take a read of Outdoor Activities Off the Slopes.
Whistler Winter Events
We're so pleased to see events like the Whistler Film Festival, Whistler Pride Ski & Snowboard Festival and World Ski and Snowboard Festival back on the calendar. As well as some of the weekly and smaller events that happen around the resort like Whistler Blackcomb's Fire & Ice Shows, comedy nights, art exhibitions, and races of all kinds on and off the slopes to name a few. Keep an eye on our events calendar as it starts to fill up for the winter season.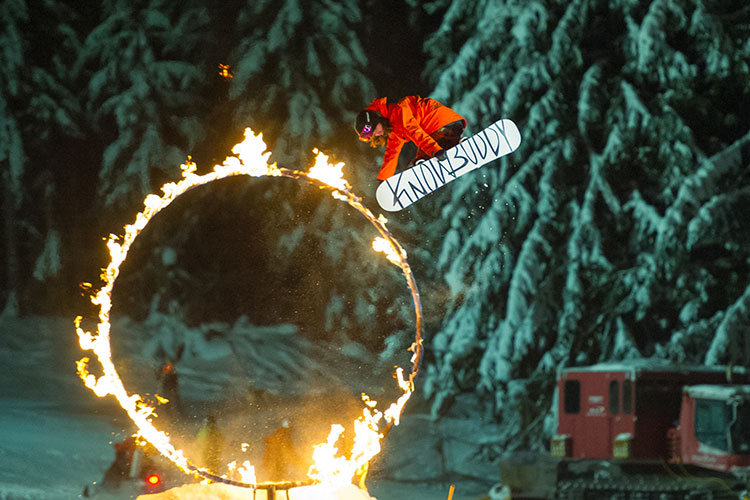 Responsible Travel
The Whistler community cares deeply for the environment and strives to preserve the area's natural beauty by taking meaningful steps toward the resort's vision of sustainability. Take a read of Whistler's environmental initiatives and how you can play your part while you're here on our Responsible Travel in Whistler page. Thanks in advance for being a responsible traveller.
Support Local
If you need some new winter gear or want to give what you have some TLC, buying locally  from shops and utilizing local services enhances the Whistler community, connects us all socially, creates jobs and boosts the economy.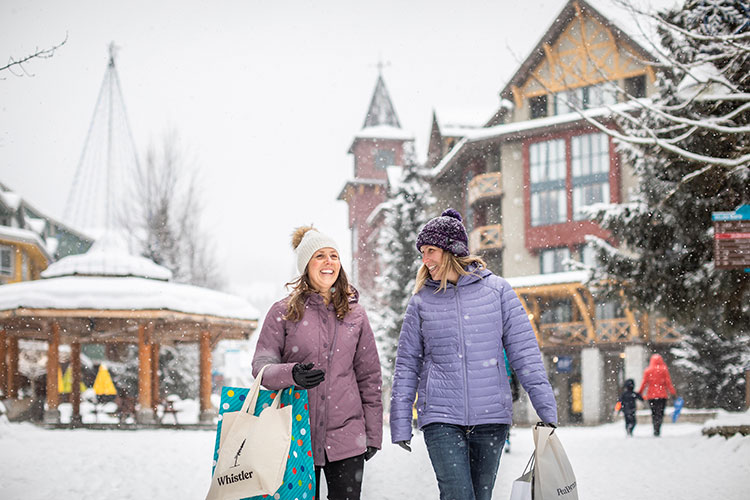 What's New at Whistler Blackcomb
Before we start with what's new, let's just recap what's not changed. Whistler Blackcomb is still North America's largest ski resort and with 200+ runs over 8,100 acres of terrain, it's proving grounds for both powder hounds and cruisey carvers.
Whistler enjoys reliable snowfall and moderate temperatures, thanks to its West Coast locale and has been voted Best Ski Resort in North America multiple times. It's a quality AND quantity kind of place.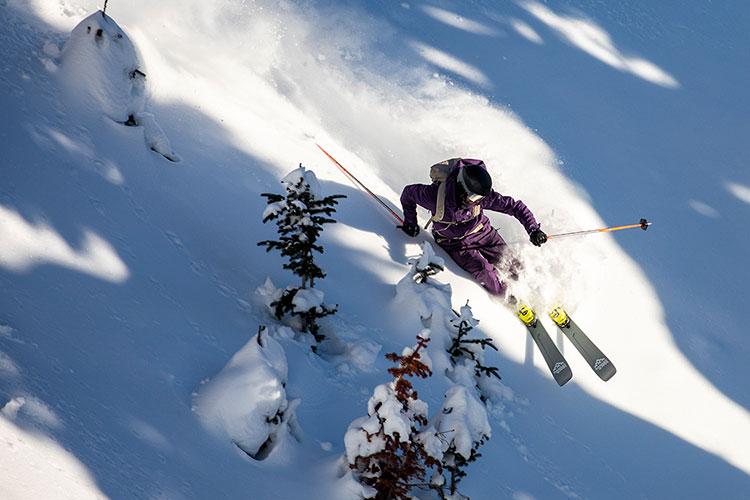 What happens here is big mountain skiing, the kind of skiing and snowboarding you see in the movies. You know, powder in the face, graceful, arcing turns on long, vertical descents and cliff drops with pillowy landings. Not quite there yet?
Seventy-five per cent of Whistler Blackcomb's terrain is green and blue (beginner and intermediate), so you can work your way up to those powder turns, or cruise the corduroy at your own pace and take in the incredible views of the Coast Mountains.
New Creekside Gondola Upgrade
The new Creekside Gondola and Big Red Express upgrades are now open! Creekside Gondola, (Facing North: Sq̓útsa ti Tsaw̓ewéca "by the creek" – Lil̓wat7úl Ucwalmícwts; Facing South: Ch'it ta Swá7elt "beside the creek" – Sḵwx̱wú7mesh Sníchim) previously a six-person gondola, has been replaced with a new high-speed 10-person gondola. This will significantly improve wait times and increase uphill capacity by 35 per cent in the Creekside area, especially on high-volume days.
Big Red Express (Kwemkwim K'aýk in the Squamish language, Tseqwtsíqwa Q̓ilq̓ in the Líl̓wat language) has gone from a high-speed, four-person chair to a high-speed, six-person chair. This increases uphill capacity by nearly 30 per cent and improves the ability of guests to move around mid-mountain and from the Creekside area. 
New Winter Lift Ticket Limits
In order to prioritize the guest experience, Whistler Blackcomb has a new, winter lift-ticket limitation for each day of the season. This means if you don't have a pass, you might find getting up the ski hill on popular days more challenging than in the past if you decide to come last minute.
The availability of lift tickets will be visible on the Whistler Blackcomb website in the coming weeks. If tickets are sold out online, guests will not be able to purchase them at ticket windows. Our advice is to purchase your lift access in advance – whether it is a Whistler Blackcomb Day Pass, Season Pass, or Edge Card (for the latter two call Whistler Blackcomb Guest Services at 1.800.766.0449).
Passes, including Epic Day Passes, and Pass Holder benefit tickets will not be limited. There is also no impact to guests who enroll in ski and ride school lessons that include lift access.
Update to Safety Protocols
Although they will continue to monitor the changing dynamics of the pandemic, Whistler Blackcomb will not require face coverings, vaccines, or dining reservations this coming season.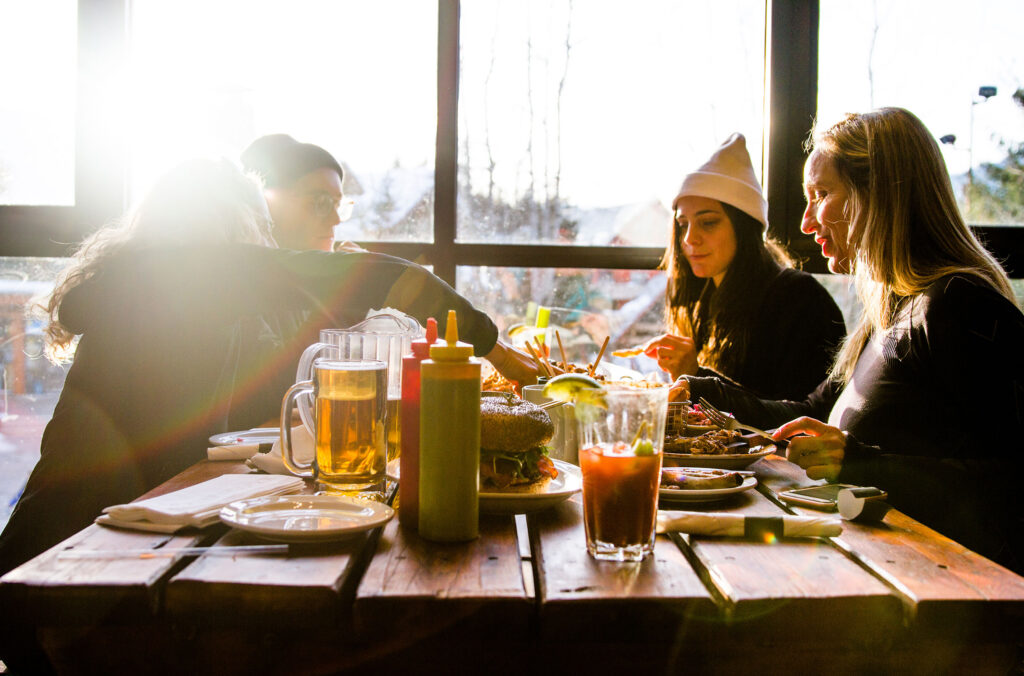 Dining
Guests can expect more normal, indoor operations this season as dining facilities will no longer require proof of COVID-19 vaccinations or dining reservations.  We will also see the return of a more robust menu for the on-mountain dining options – YUM.
First Tracks
Want to be the first one up the gondola for some untouched powder and corduroy groomers? Get yourself a First Tracks ticket. New for 2022 / 23, your ticket includes an early upload between 7:30 and 8 AM (it's limited to 600 people) and a $17 CAD one-time voucher to be used at any time throughout the day at Whistler Blackcomb food and drink locations (valid until April 2, 2023). Caesar at the Umbrella Bar anyone?
Steeps is Back
Steeps, one of two, premium, alpine, full-service restaurants serving unique, Canadian, contemporary, cuisine inspired by Vancouver, celebrity Chef David Hawksworth, is set to open this winter after a two-year hiatus. This is what we mean when we say Whistler is a place that pairs the rugged and the refined. There's nothing like savouring a glass of BC wine while you look out over the Coast Mountain range.
More Variety
More good news for foodies as Glacier Creek, Rendezvous and Roundhouse will be offering more diverse food options than in the past two years. Japanese ramen, fresh grains and greens bowls, Indian curry, Thai and Mexican-inspired options will be on the menu alongside the staple burgers and fries. 
Whistler Blackcomb's Valley Bars
Garibaldi Lift Co. (GLC) and Dusty's will return with their famous après and great menu selection. Whistler Blackcomb is working on more activations with DJs, bands and entertainment to bring them back to life for this upcoming season – stay tuned.
Sweet Treats
The famous, fully-loaded buttermilk waffles are also back at the Crystal Hut this season. Our tip? Try the Triple B, which comes with bacon, banana and Baileys – yum! Chic Pea is also open and serving their signature cinnamon buns topped with rich and decadent cream cheese (you'll just have to ride harder to burn these options off).
Lavazza Premium Coffee
Lavazza, Italian, premium coffee will now be served at all Whistler Blackcomb locations, including Garbo's at the base of Whistler Mountain, which is a great grab-and-go option for a breakfast sandwich and java juice for the ride up in the gondola. It's also good to note that their kiosk outside does great burgers!
Ollie's at the Beginner Zone
Ollie's is back at the Whistler Mountain beginner zone offering grilled cheese sandwiches with fries and hot beverages.

Cashless Transactions
From ordering food to buying that cool touque you saw at the on-mountain retail store, all transactions happening at Whistler Blackcomb will be cashless again this season.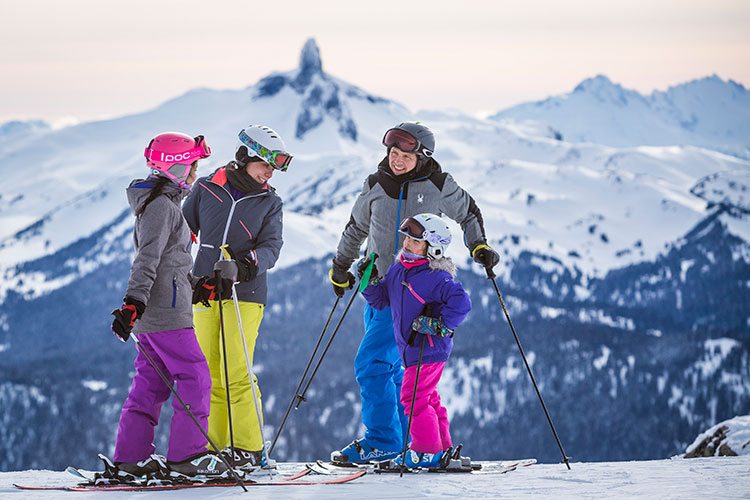 Whistler Blackcomb Snow School Daily Lessons & Camps
Whistler Blackcomb's Ski & Ride school is offering more options for group programs at all three of the resort's base locations, along with an enhanced five-day kids' adventure camp on Blackcomb. 
Women's Only Ski and Snowboard Clinics
Whistler Blackcomb is growing its offering of ski and ride camps for women this season. Whether you picked up the sport last year or enjoy a double black diamond with your morning coffee, these clinics help hone your skills under top, female coaches. You can ski or snowboard, and both clinics are two days of slope-filled fun.
Read more about what a Women's Ski Camp is like in our blog, Confidence Boost: Women's Weekend Ski Camps.
We will aim to keep this post-up-to-date with the latest information for the winter season. For even more inspiration, take a look at our Why Whistler? video series.
At its core, Whistler is about not just seeking out adrenaline-pumping activities but also finding opportunities for joy, quiet, connection and freedom. There's magic in the mountains, come and find it this winter.
For the best rates on accommodation for the late spring and summer, plan a longer stay or consider staying midweek. Stay 3+ nights to receive a free $100 Activity Voucher and up to 25% off. It's easy to book your vacation when you have the freedom of Whistler.com's Flexible Cancellation options backed by their Book With Confidence program.