Updated April 18, 2022: The last day for skiing and riding on Whistler Mountain this season is Monday, April 18 (the bubly Tube Park also closes on this date). Blackcomb Mountain will be open daily for spring skiing from 10 AM to 4 PM from Tuesday, April 19 until May 23. Sightseeing will be available via Blackcomb Gondola only from April 19 until May 20. The Whistler Village Gondola and PEAK 2 PEAK Gondola will reopen for sightseeing on May 21.
Whistler Blackcomb is scheduled to open on November 25, 2021, and there are a few changes for this season that you need to know about before you hit the slopes, but before we start with what's new, let's just recap what's not. Whistler Blackcomb is still North America's largest ski resort, with 200+ runs over 8,100 acres of terrain. It has reliable snowfall and moderate temperatures, thanks to its West Coast locale and has been voted Best Ski Resort in North America multiple times.
What happens here is big mountain skiing, the kind of skiing and snowboarding you see in the movies. You know, powder in the face, graceful, arcing turns on long, vertical descents and cliff drops with pillowy landings. While that's simply amazing, it's worth noting that seventy-five percent of Whistler Blackcomb's terrain is green and blue (beginner and intermediate), so you can work your way up to those powder turns, or cruise the corduroy at your own pace and take in the incredible views of the Coast Mountains.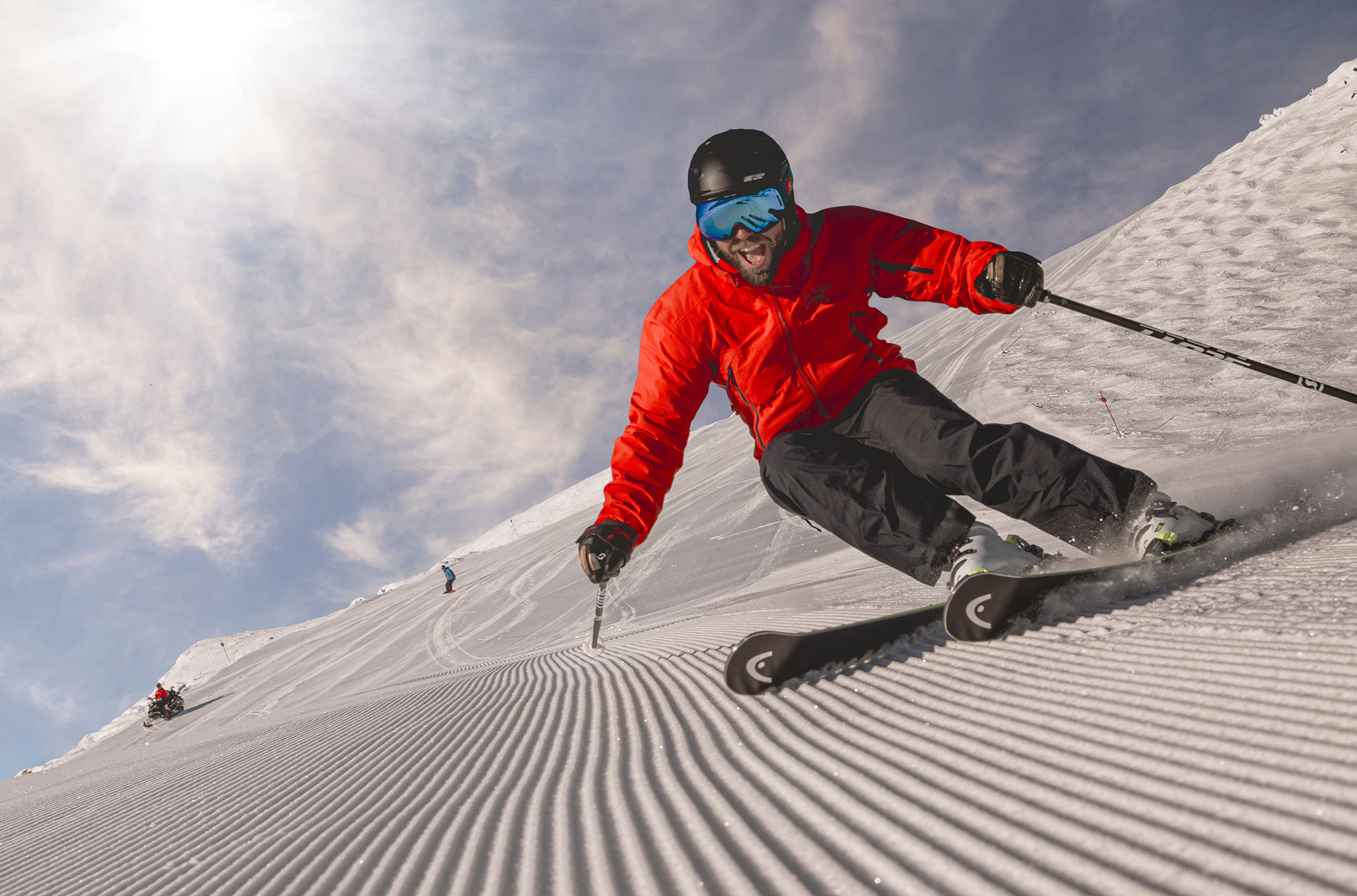 Day Passes for Whistler Blackcomb – December 5 Deadline
All Whistler Blackcomb pass sales end on December 5 including their Day Pass – these passes offer the lowest rates to ski / ride this season. They aren't date-specific and don't have to be used consecutively. After December 5, you will only be able to purchase date-specific lift tickets for the mountain.
This season, to prioritize the guest experience and Pass Holders, Whistler Blackcomb are limiting lift ticket sales during three popular periods: Dec 25 to Jan 2, Jan 14 to 17 and Feb 18 to 27. Lift tickets will not be limited on any other days this season.
Opening Day Terrain
Thanks to recent snowfall, and more on the way, Whistler Blackcomb is anticipating skiing to mid-mountain on Opening Day on both Whistler Mountain and Blackcomb Mountain. Upload will be possible from Whistler Village Gondola, Fitzsimmons, and Creekside Gondola to Whistler Mountain, and Blackcomb Gondola and Excalibur Gondola to the top of Blackcomb Mountain.
Roundhouse and Rendezvous restaurants will be open on opening day – and yes, this includes the Umbrella Bar! Glacier Creek will be open for washrooms only, and GLC and Dusty's will be open daily from 11 AM – 7 PM and 11:30 AM – 7 PM respectively.
No Whistler Blackcomb Reservation System
Last winter, Whistler Blackcomb had a reservation system for skiing and riding, but not this season. They'll be loading lifts and gondolas at normal capacity.
Vaccines
Vaccines are not required to ski or ride, and proof of vaccination is no longer required to dine indoors.
Face Coverings for Whistler Blackcomb
Guests are no longer required to wear masks anywhere on Whistler Blackcomb. Although you will notice that employees will still wear masks in all guest-facing spaces.
Dining on Whistler Blackcomb
Like last season, guests will be required to book a reservation to eat at on-mountain restaurants using the Time to Dine reservation service on the EpicMix App or online. This is for all dining on Whistler Blackcomb, including quick and full service, which means you can't just rock up when your tummy starts to growl, so be prepared and make a booking. You can make a reservation day of from 7 AM.
Vaccine Card
Proof of vaccine is no longer required in BC, for more visit our COVID-19 page.
Dining 101
Whistler Blackcomb are welcoming guests back to dining.
They are offering a variety of hot and grab-and-go food items, as well as hot and cold beverages at their restaurants. Bar service like Seppo's and Umbrella Bar are back for your enjoyment.
Please note that occupancy limits have expanded, and it is possible that you will be sat at a communal table with other guests. They are implementing a time limit of 45 minutes per reservation to ensure seating for all guests. There's a 5- to 10-minute window if you're running late for your booking; however, after that time, your table will be given to the next guests in line.
Whistler Blackcomb are asking all of their guests to be considerate of others and cancel reservations if your plans change. Please do not book several reservations at the same time in different lodges, do not hold tables, and leave when finished to make room for others.
Bringing Your Own Lunch
If you're bringing your own food and drinks with you (no alcohol), you will be able to eat inside at one of the lodges by making a booking (starting at 7 AM PST day of) via Time to Dine on the EpicMix App or online. Whistler Blackcomb asks that you are considerate of others and use the table for eating only, and to head back out on the mountain when you're done.
Water bottle filling stations will be available, and we suggest bringing your own water bottle / hydration pack for your time on the mountain.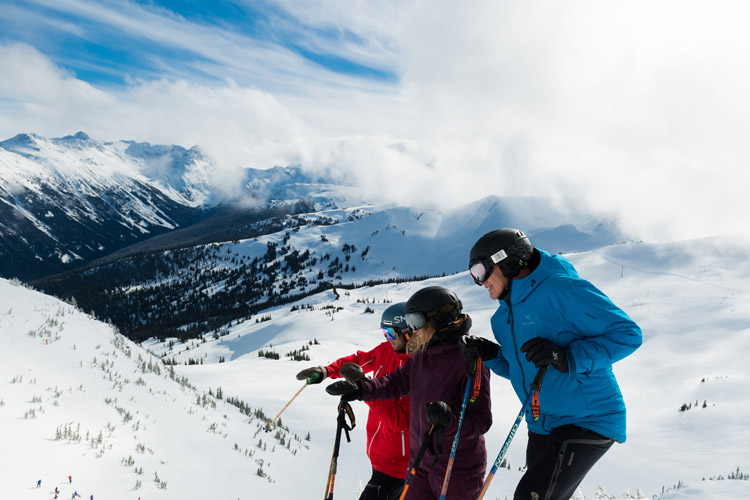 Whistler Blackcomb Ski and Snowboard School
Ski and snowboard school is available for adults and children aged three and up of all skill levels. We strongly recommend making a booking well in advance of your lesson date to ensure availability. Making advance bookings during peaks periods, like the festive season and school holidays, is a must to guarantee your preferred lesson type and time.
Guest Services
Guest Services is now open daily in all three locations (base of Whistler Mountain, Blackcomb Daylodge at the base of Blackcomb and Creekside).
Whistler Blackcomb Fresh Tracks
Fresh Tracks returns December 20. Get an early gondola upload and the first turns of the day. Working in a COVID-safe environment, this program will now include a $10 food voucher to be used at any time throughout the day with light refreshments available at the top.
Terrain Park News
All early-season terrain park offerings will be on Blackcomb Mountain to the side of Choker, and Whistler Blackcomb will start building the Whistler Park as the snow continues to fall.
Take note, the popular Countdown Terrain Garden on Blackcomb Mountain will be moved to Whistler Mountain this year. Whistler Mountain will also have a small and medium line on Chipmunk. Blackcomb Mountain will have a medium and large line on Choker, a large line on Grey Line and an XL line in the Highest Level Park.
They have four new beginner box features to add to their fleet this season, as well as four new medium rail features from sponsors, Guru. They're looking forward to having events at the parks, including the Showcase Showdown, King of the Rail, Park Rider Sessions and BC Snowboard Provincials.
Family Certified Zones on Whistler Blackcomb
The Family Certified Zones will return this winter including the Magic Castle, Tree Fort and Enchanted Woods.  Check the website for updates throughout the season.
Sightseeing on Whistler Blackcomb
You don't need to be on skis or a snowboard to enjoy the incredible alpine views. The PEAK 2 PEAK 360 Experience will be open for sightseeing daily, beginning opening day, November 25.
Whistler Blackcomb Fire & Ice Show
The Fire & Ice Show, which usually happens every Sunday in Skier's Plaza, is currently not on the cards for this season. If you are looking for something to do with the family in the evenings, we suggest Vallea Lumina as another option, read more in Magic in the Mountains: Winter Vallea Lumina.
Whistler Heli-Skiing
Whistler Heli-Skiing will be flying beginning December 6. Their exclusive tenure consists of 432,000 acres of classic, big mountain terrain. This includes 173 glaciers and 475 runs in an area 50 times the size of Whistler Blackcomb.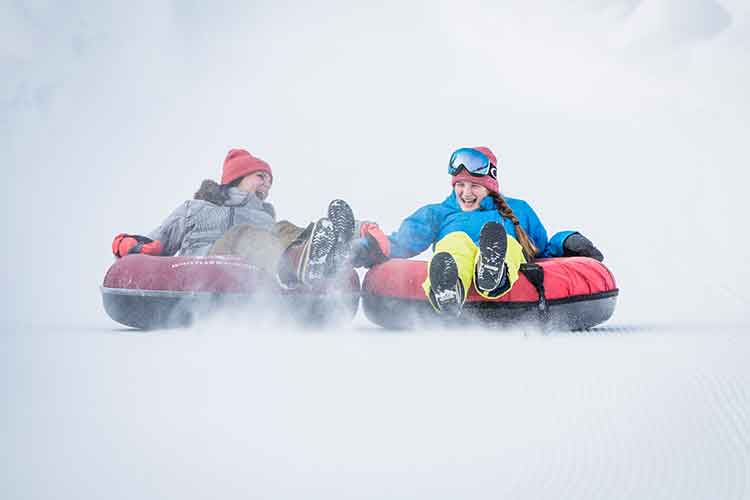 bubly Tube Park
The family-favourite bubly tube park is open until mid-April, 2022.
EpicMix App Forecasts Lift Line Wait Times
Plan your ski and ride day with more accuracy this season with the EpicMix app's latest enhancement to the Time section with predicted wait times in 15-minute increments for all lifts, all day long. It combines historic and actual wait time data with guest counts, wait times at other lifts, snowfall, day of the week and period of the season to create its predictive model. It also leverages machine learning, so its forecast will improve in accuracy throughout the season – making tech work for snow lovers!
Upcoming Events on Whistler Blackcomb
CIBC Never Ever Days
Have you always wanted to learn to ski, or do you have a friend who has always wanted to learn to snowboard? CIBC Never Ever Days return to Whistler Blackcomb on December 10 and 11, where you get a full day Level 1 beginner lesson package with a maximum of five participants, including lift ticket and rentals, for only $25. Registration will be available on the Whistler Blackcomb website in early December.
Winter Kickoff
The Winter Kickoff hosted by The North Face is back next month, featuring a free movie night, challenges, contests and more. Learn more and make sure to enter the competition for a chance to win the ultimate winter camping experience at the top of Whistler Mountain on December 11.
There's still a lot of new for this season, so if you want help navigating this when coming to Whistler just connect with the locally-based team at Whistler.com or use the Ask Whistler live chat service for quick questions. We look forward to seeing you in the mountains this winter season!
Fall in Whistler means more, like great value on accommodation with rooms from $135 CAD per night, plus a free $100 CAD Dining Voucher when you book a stay of 3-plus nights. Book in confidence with Whistler.com for Flexible Cancellation and a Price Match Guarantee. If you're dreaming of a trip to Whistler, enter our Find Your Altitude contest for a chance to win a six-night vacation with flights, accommodation and activities (including a heli trip) all covered.