Here at the Insider we are all about bringing you the hard-hitting facts. So, when one of our contributors recently claimed "Function Junction is Whistler's coolest neighbourhood", we knew we couldn't throw it out there without presenting the research.
Haven't heard of Function Junction? It is the first junction and neighbourhood you pass on the left when arriving in Whistler from the south. If Creekside is the Village's older sibling, Function (locals drop the "Junction") is the black sheep of the family.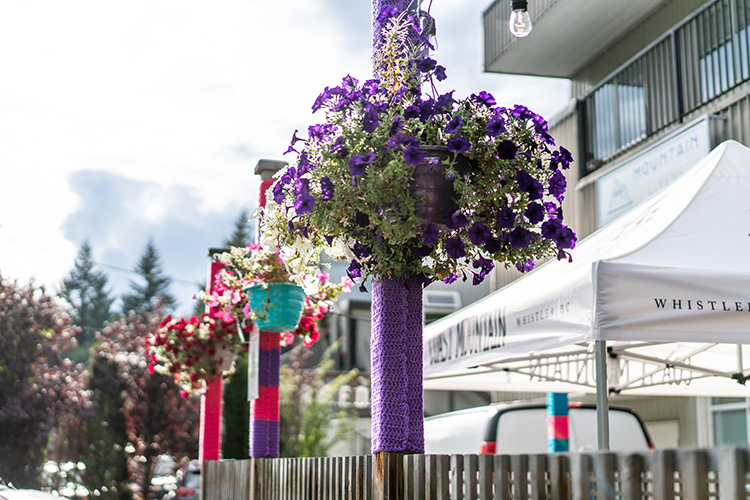 The area was built-up as a place for functional businesses and services that visitors don't necessarily need to see or access. But minimalistic commercial space also means lower operating costs, which has attracted lots of local business owners doing what moves them and doing it really well.
You won't find quaint cobblestone walkways but you will find the workshops of iconic Coast Mountain brands like Prior Snowboards and Skis and Chromag Bikes. Function offers its own non-conformist charm with the likes of yarn bombed patios, vintage fashion and cult favourite events such as Heavy Hitting HorrorFest.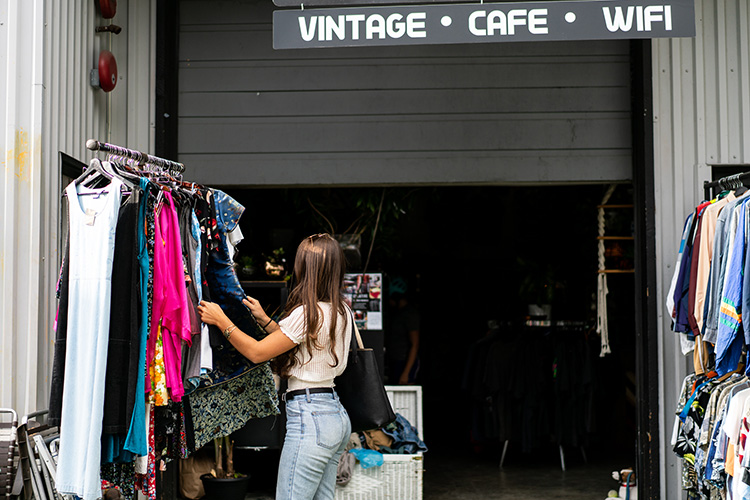 That all sounds pretty cool already, but let's dig deeper.
Pies, Pastries and Pizza
You could spend a whole day eating your way through Function. From brunch at Wild Wood Cafe, snacks from purebread, java from Forecast Coffee and dinner at Functional Pie Pizzeria, all kinds of options can be found. Including plant-based! The Green Moustache and The Velvet Underground make Function a vegetarian and vegan haven. You can relax and dine in or pick-up food to take on your adventures (or for your drive out of town).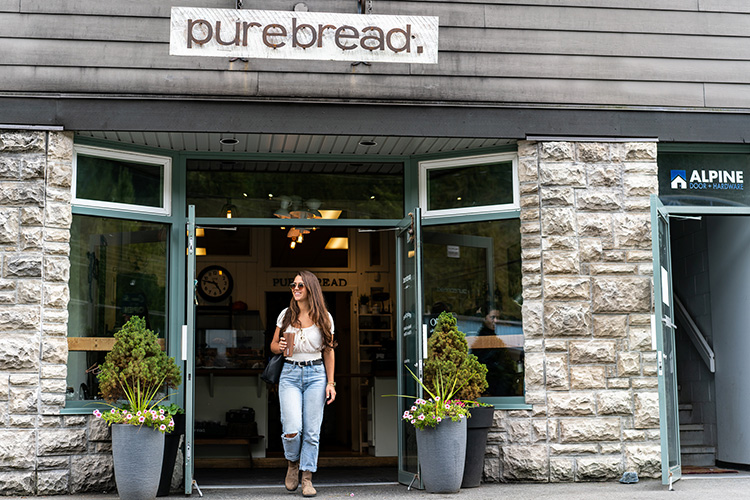 Putting the "Fun" in Function
Axe throwing, does it get more Canadian? Only if you do it in plaid. Forged Axe Throwing welcomes individuals and groups to their batting style cages where you can learn to throw like the pros. Down the street is Whistler's newest party place, The Hangar. Named so for the tall ceilings, this versatile space offers rec classes, sports drop-ins, DJ nights and most recently, a sold-out Rolla Disco.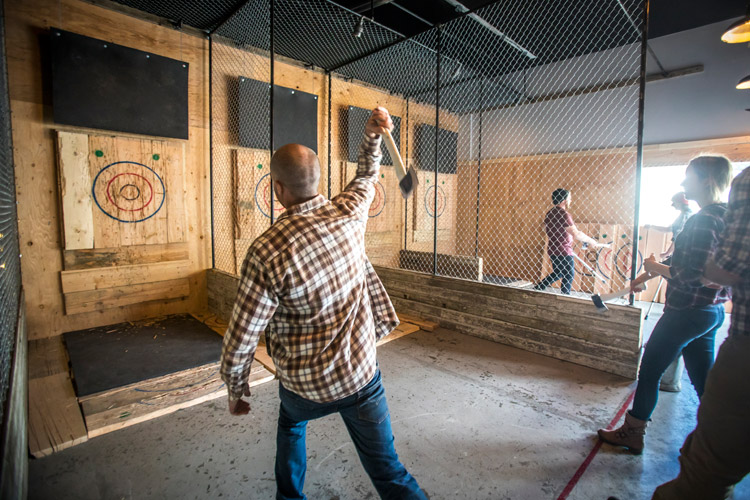 Craft Brews and Creativity
Two out of the three breweries that call Whistler home are located in Function, Whistler Brewing Co. and Coast Mountain Brewing. Only a block away from each other, it's easy to visit both and taste their unique and locally inspired beers.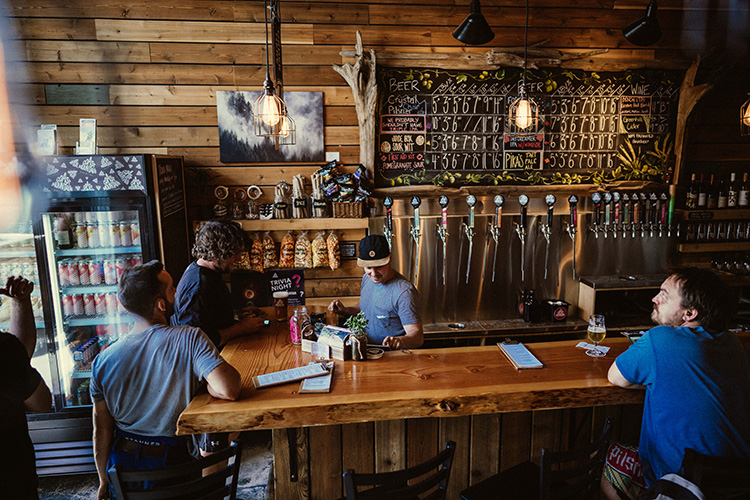 Beer isn't the only thing brewing in Function, coffee lovers will appreciate the community's cafe culture. Camp Lifestyle & Coffee quickly became a local favourite after opening a few years ago. As the name suggests, it is more than a coffee shop, you can also find apparel, jewelry by local artisans, home goods and more. I personally drop-in for the hard-to-find, beautifully crafted magazines like Frankie and Wilderness. There's also a cozy outdoor nook complete with fireplace and Muskoka chairs, perfect for curling up in.
Function is also home to the inspired. From Sherpas Cinema, artisan studios and galleries to co-working and collectives and a spot to get inked, Function might hold the highest density of creatives in Whistler. See which spots you can visit using the Arts Whistler Culture Maps.
Access to Adventure
Some of Whistler's best hiking and biking trails surround Function. Take a wander to see the art covered boxcars on the Train Wreck trail, hike up to the turquoise waters of Cheakamus Lake or hit the Cheakamus cross-country biking trails for some fast, flowy fun.
Whistler Bungee isn't far either. Once, on a pre-jump stop in Function, I found a skeleton costume at one of the thrift stores, which was perfect for my tandem bungee jump with a pumpkin. Yep, Function is full of surprises.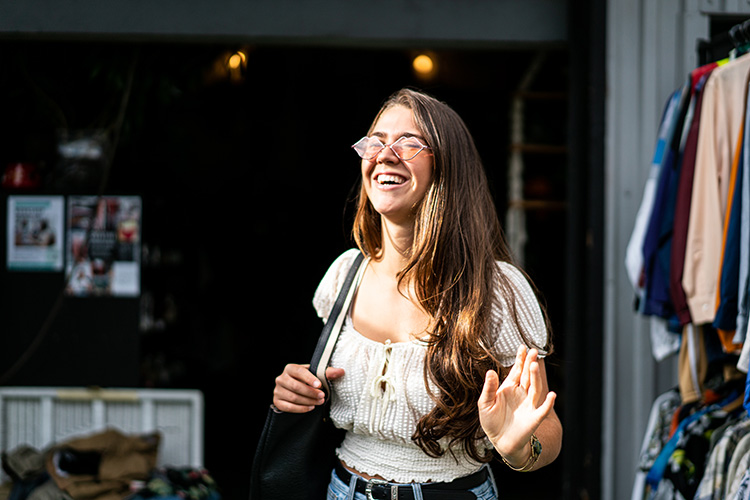 But what's not surprising is that we think Function is well-deserving of the title "Whistler's Coolest Neighbourhood". What about you?
Come and check it out for yourself! Experience Function on a Whistler Sightseeing Tour with a local guide on hand to point you towards all of the must-visit shops and attractions. Or, get to Function Junction from the Village on foot or bike via the Valley Trail, by bus, car or taxi. Find everything else you need for your Whistler fall getaway at Whistler.com.