Ziplining is the act of sliding down a taut cable using a harness and a pulley. Whistler has two zipline operations, including the first to be built in North America. Using only the forces of gravity zipline participants can reach speeds up to 100 KM/hour while sliding through or over Whistler's incredible rainforest. In this two-part series Whistler Insider editor Feet Banks tries out both of Whistler's Zipline tours.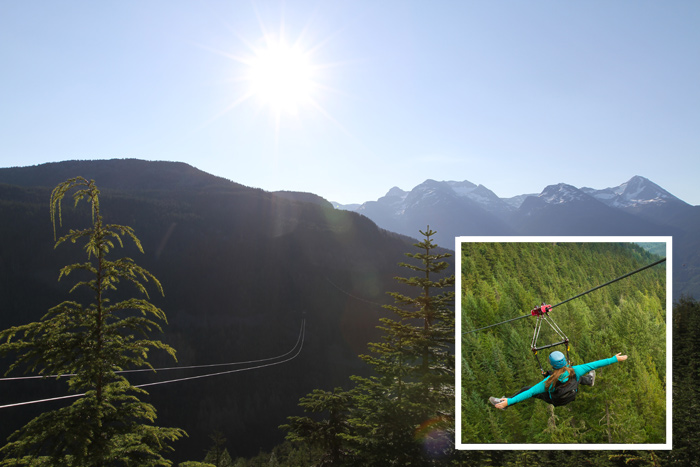 Given the chance to suddenly possess any superpower imaginable, most people want to fly. From the mythological days of Icarus and Daedalus through the Wright Brothers, NASA, SuperMan, Top Gun all the way up to those crazy BASEjump wingsuits that are all the rage these days, humans are just driven to break the rusty chains of gravity and take to the skies. For us, flying is freedom.
And at Whistler's Superfly Ziplines, that taste of freedom is what inspired Canada's longest and highest Ziplines. "With this project we were really inspired by the word and sensation of 'Flight'," says Joey Houssian, owner of the Superfly Ziplines and The Adventure Group Whistler. "That means building it high and long and not just through the trees but above them as well. We wanted to approximate all the incredible feelings of flight."
Last week Whistler Insider editor Feet Banks took to the skies with Superfly ziplines and handed in this sheet of notes and observations. Enjoy!


Illustrations by Dave Barnes
Below is a really incredible video from Superfly Ziplines. Be sure to check out Part Two of Feet's Ziplining Adventures, and you can book your own flight at Whistler.com