Updated January 2020
Here's a Whistler Insider secret: March and April.
That's right, while all the lowlanders at sea level are thinking about those first flowers of spring us mountain folk are usually getting bombarded with big glorious snowstorms dumping meters of fresh pow… and then the sun comes out.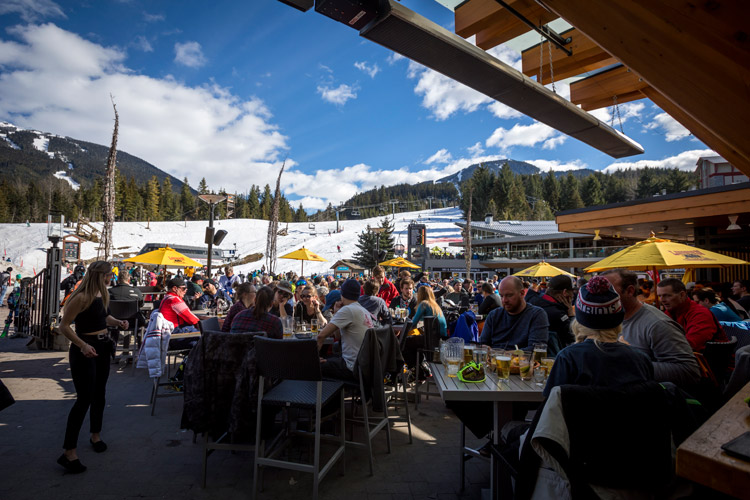 Here are the top 5 reasons why visiting Whistler in March and April for spring skiing is always a good call.
1. Numbers Don't Lie
In the past six ski seasons March has seen an average of 2 meters (6.6 feet) of fresh snowfall in March. The 2016/17 and 2015/16 seasons came in at 318 and 320 cm respectively. As mentioned 2012 was ridiculous with 405 cm. But it's not all about the snow…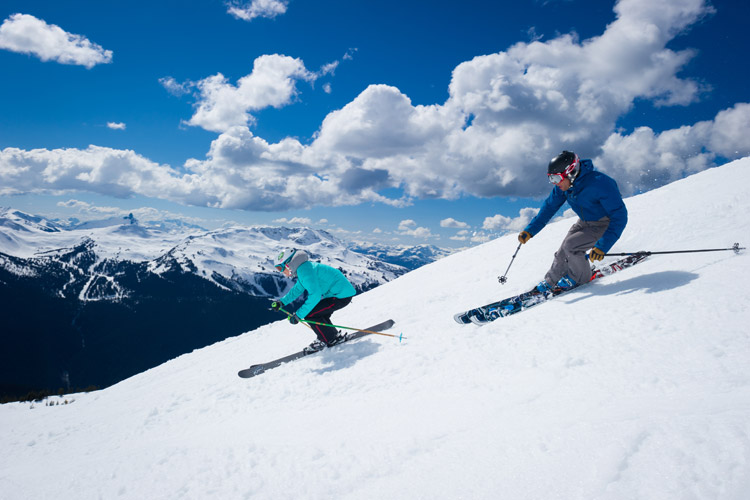 2. More Daylight
In Canada, the day with the least sunshine is December 21 and it's totally dark at 5 PM. By March and April we start getting way more daylight and the chairlifts stay open for an extra half hour or more. That translates into at least one more lap of ripping up the biggest ski hills on the continent (or an extended patio/Après session. Win-Win).
3. Sunshine = T-Shirts and Goggle Tans
All that extra daylight combines with April's inevitable break from the spring storms and suddenly Whistler gets hit with some epic, sunny spring conditions. Mountain-top picnics and skiing 7th Heaven in a T-shirt are both must-dos. As well, Whistler's big spring status symbol is seeing who can rock the darkest raccoon-eyed goggle tan (a dark goggle tan means you are riding more days than working and therefore must have life all figured out).
4. World Ski & Snowboard Festival
There is no bigger party on snow. Every mid-April since 1996 the WSSF has kicked out the jams with free concerts, huge ski and snowboard contests and some of the biggest arts and culture events on Whistler's calendar. It's the party to end all parties but the thing everyone forgets is the actual skiing and snowboarding. We pretty much always get at least one big bluebird pow day each festival and if the sun sticks around there is truly no better spring skiing/riding experience.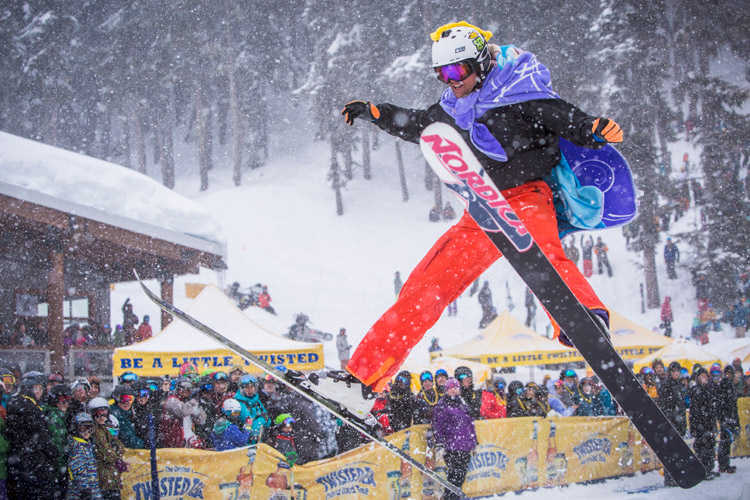 5. Bright Smiles
The people of Whistler live for snow — it's literally why most of us are here. The big snows of March get everyone incredibly stoked and happy and with a bit of glorious sunshine in the mix there is truly no better time to experience the "real" Whistler.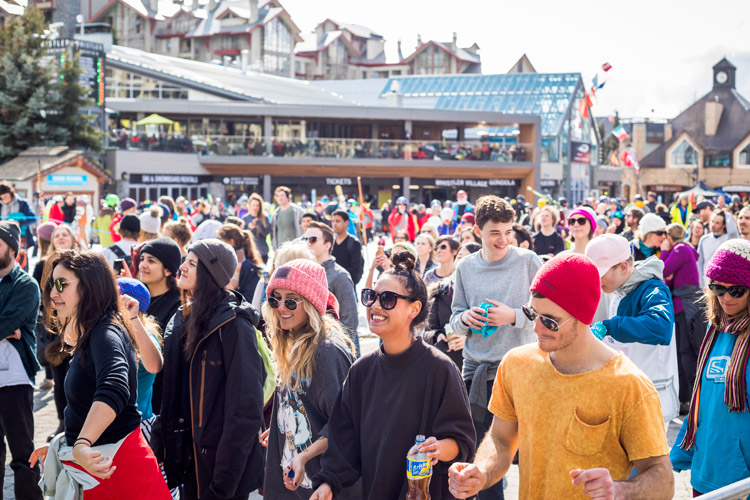 Well, the secret's out…See you this March and April. Bring the pow boards, bring the sunglasses, and let's finish winter off proper with spring skiing for the memory books.
Spring in Whistler is the season of adventure. Will you be here?
March 17, 2016 – Sunscreen, sunglasses, sun stoked. BRIAN HOCKENSTEIN CINEMATOGRAPHY