Updated September 2018.
Autumn in Whistler—the official term is "Shoulder Season" but most on-the-ground Whistler locals call it "slow season" because from Labour Day until the ski hills open life in Whistler slows down and becomes charmingly mellow.
Which is a good thing. The rest of the year Whistler is literally buzzing with activities and events and people and excitement, so we need a little downtime to decompress, reflect and get ready for yet another winter of living the dream. Which isn't to say Whistler becomes a ghost town (even if half of everyone I know seems to be packing for Central American surf trips right now) so here's a list of the Top 10 Whistler Autumn Activities to keep the good times rolling.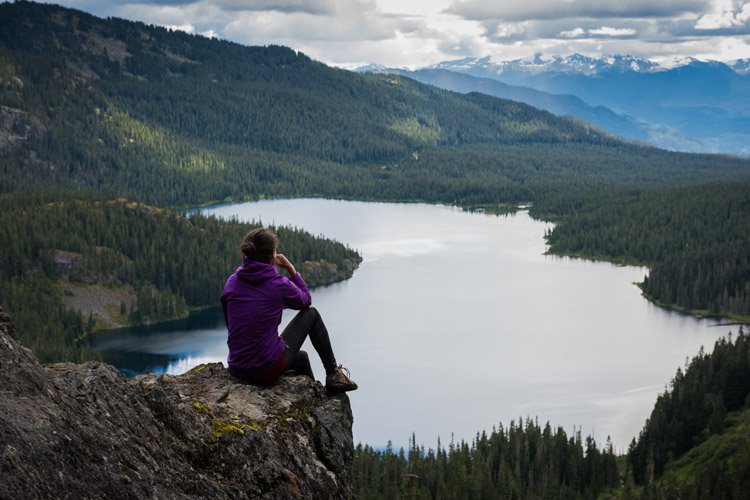 1. Hike High
September is a fantastic time to hike in the alpine. Last winter's snow is gone so nearly all the trails are clear and ready. And those same crisp mornings that remind us winter is coming also provide perfect hiking temperatures, not too hot, not too cool. The changing colours of the autumn leaves and early sunsets add beauty to every panorama and the proliferation of huckleberry and mountain blueberry can turn any hike into a mini feast.
Even after the rain starts, a hike up to the snowline is a really fun way to get stoked about winter (and work on those ski legs.) If you are up for a big day be sure to check out the Skywalk Trail, and you can browse our collection of hiking blogs here.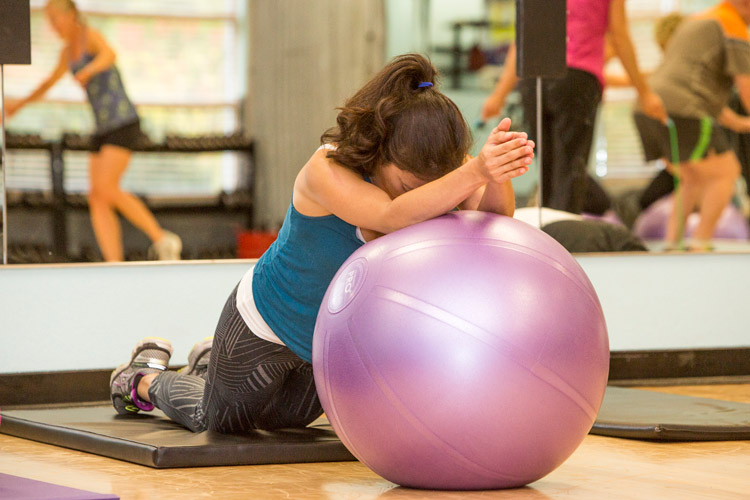 2. Befriend the Gym
Autumn is really your last chance to get your abs flattened and your body dialed-in for the upcoming winter.
"When the dead season arrives you have time to think about fitness for fitness sake, not for sport," Says CrossFit Whistler trainer/coach Jordan Glasser. "Rather than chase your inner adrenaline junkie around it's a good time to recover from injuries and build up strength. Failure to take your fitness seriously will only get you injured, especially for those adrenaline junkies moving into their 40s."
Wise words, so get into that yoga, core strength and cardio now.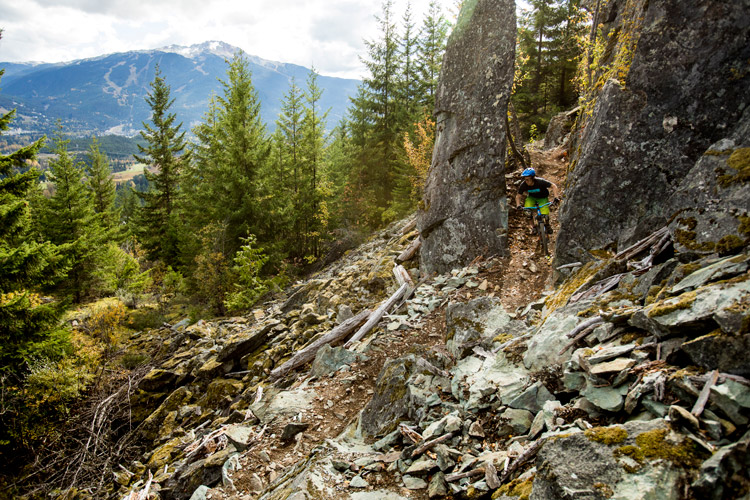 3. Bike Like There's No One Watching (because there probably isn't)
Autumn mountain biking is known for tacky conditions, less dust, more comfortable air temperatures, "hero dirt," and way lest people on the trails and in the park. Even in the rain (or sometimes snow) Whistler die-hards keep pedaling with the Whistler Mountain Bike Park open until October 8, 2018. Mud rules, greasy corners are fun, and filthy clothes and a dirty face only prove how much fun you had.
Be sure to check out the newest addition to Whistler's bike trail network – the Sproatt Alpine Trail loop including the much-talked-about Lord of the Squirrels descent trail. An epic alpine ride, it's the perfect place to go before the rain sets in.
4. Walk on Water
Or at least paddle on it. While Whistler's lakes can be a bit chilly for swimming in the autumn months they're still perfectly good for floating upon. Mountain Life Magazine publisher Todd Lawson is one of Whistler's premier stand up paddleboard enthusiasts.
"Out on the lakes the autumn scenery is what it's all about," Todd says. "Especially those days when the winds are really calm, everything is quiet and you get a nice visual blast from all the fall colours in the trees and maybe a dusting of snow on the mountains. It's totally serene." Todd's Whistler paddleboard video shows exactly how nice it is out there on the water.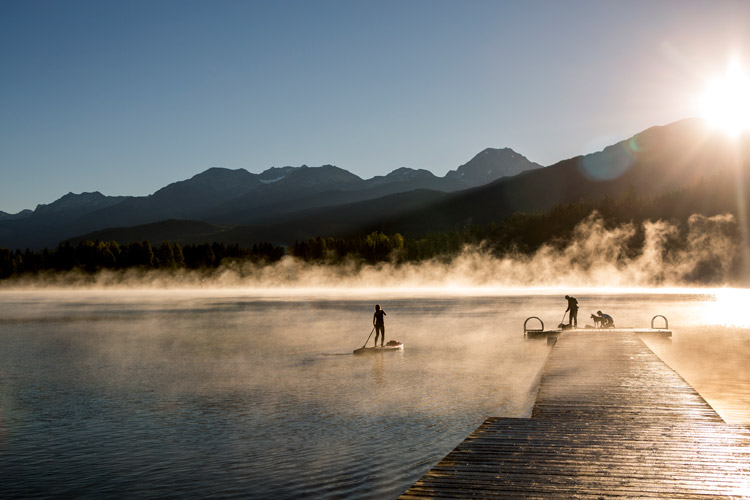 5. Fishy Business
Autumn brings salmon into the rivers south of town and the trout in the Whistler lakes start to get hungry and less picky about what they'll bite. "The lakes get good in the autumn because you have that sweet window where they go from too warm to too cold," says dedicated fisherman Brian Niska. "So you get that magic temperature where the fish are feeding and they're not too selective –you can put a leech pattern on and call'er good."
Check out the Insider's fall fishing post for a better look at local fishing.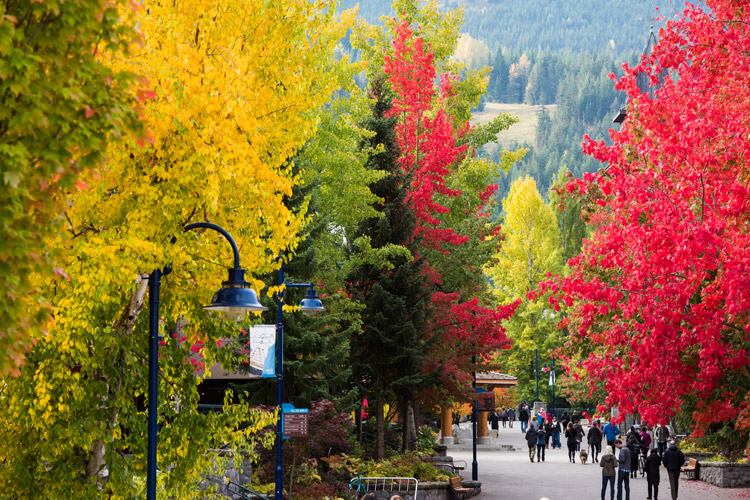 6. Shop
The slower pace of autumn makes for perfect for shopping in Whistler. With winter approaching and all the latest ski and snowboard gear lining the shelves, you need to take a little time to try things on, test out multiple brands and models and basically get yourself as prepared as possible to rip that pow once it arrives. Check out the Whistler Insider's Local Walk and Shop tour if you need more guidance but the best shopping often comes from wandering around and letting your instincts sniff out the best deals.
Or, on the opposite end of the spectrum, the annual Turkey Sale, a massive flea-market of winter gear that attracts thousands, happens every (Canadian) Thanksgiving Weekend. It's mayhem, but it's fun.
7. Pamper Thyself
Feeling creaky in the joints? Rainy day blues happening every day? Time to spa it up. Whistler has plenty of spas and wellness facilities. The Scandinave is always popular, and I can personally attest that the Thai Stem Foot Massage at Avello is no joke either. And should you be so lucky to have benefits, now is the time to book and burn through them.
Insider tip from a girl here in the offices –"You can go to the Spa at the Four Seasons, or any other one, for a morning massage from a registered massage therapist (RMT) and then just relax there and enjoy the facility for the entire day." Now that's what I'm talking about.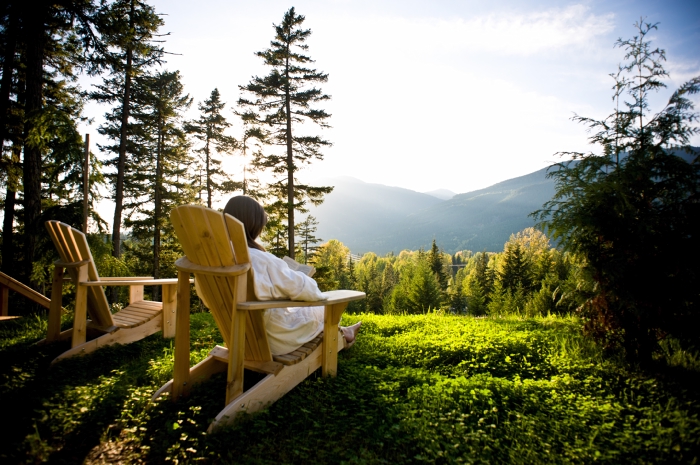 8. Walk a Dog…or the Course
Just because Summer is officially over doesn't mean the pound dogs suddenly stop needing their daily walks. Head a few minutes north of the Village to WAG – Whistler Animals Galore and see if they have any puppies that need a stroll. Drop in walking hours are 1-4 PM daily depending on the current animals in house and few things help a person make friends in this town as quickly as a happy pooch.
For another way to get in the steps, a relaxed game of golf might be just the ticket. Courses are open through to October, and a leisurely 18 or 9 holes is a great way to stock up on sunshine ahead of winter.
9. Eat
Many of Whistler's finest restaurants often reward their locals and autumn customers with fantastic deals and affordable set-menu specialties.With 100+ places to eat and some truly world class offerings autumn dining in Whistler has enough options to brighten even the greyest of days. (Combine this one with #2 Hit the Gym for guilt-free enjoyment of all those fantastic meal deals.)
10. Read, Learn, Get Cultured
Even though Whistler is an outdoor paradise there is lots happening inside and the rainy days of pre-winter are the best time to check out stuff you won't have time for once the snow falls.
"There's tons of awesome stuff happening at the library," says Nadine. The Whistler Public Library website has dozens of events listed and often has university professors speaking on top scientific topics and current events. The Audain Art Museum,  Whistler Museum and Archives, and the Squamish Lil'wat Cultural Centre will be open to explore with both permanent and temporary exhibits as well as events for kids and adults.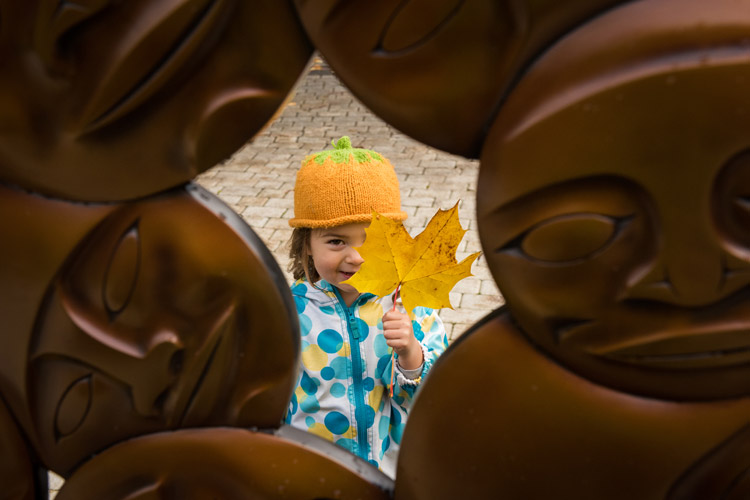 Not to be outdone, Arts Whistler is bringing back Fall for Arts, an entire season of art, music and cultural events to really get the creative juices flowing.  Check their Fall for Arts event listing for all the fabulous events in town from September through to December.
BONUS: A Night of Light
Vallea Lumina is a multimedia nighttime adventure that takes you on a walk in the woods with a magical twist. With lights, lasers, sounds, and projections you follow the tale of two lost hikers chasing some mysterious stardust. This has fast become one of THE things to do on a night out in Whistler, and all you need is a sense of wonder and a good pair of walking shoes.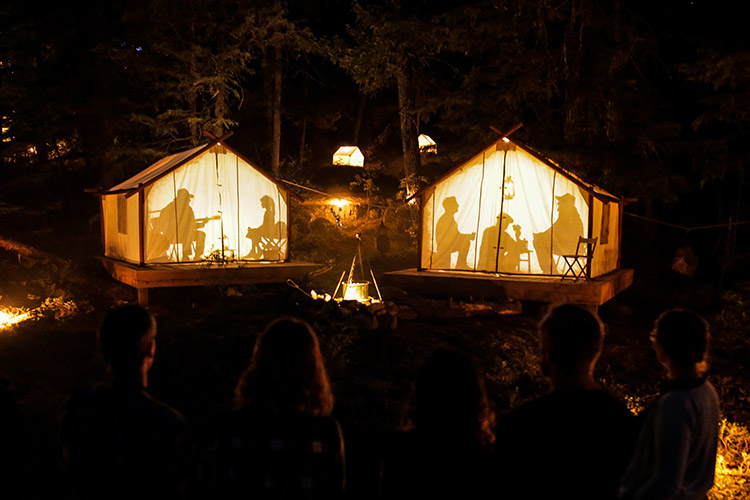 Of course, sitting in a warm lounge and reading books is never a bad idea either. For more things to do in fall both indoors and outdoors, visit Whistler.com. Happy shoulder season.