Get ready for two weekends full of creative, family-based fun as the Whistler Children's Festival takes over the end of May. The lineup at this year's festival is jam-packed with award-winning performers who aim to wow and inspire their young audience with dancing, songwriting, acrobatics, crafting, magic and, undoubtedly, a little mayhem. 
From May 20 to 22 and 27 to 29, let the Whistler Children's Festival take care of the entertainment – all you've got to do is bring the kids! Tickets to workshops are $10 and performances are $15, and if you buy four tickets to the same performance the bundle is $50 (which makes the fourth ticket only $5!). 
All of the performances and workshops are happening at the Maury Young Arts Centre. There are also free activities to enjoy every day of the festival – from scavenger hunts to entertainment on the Village Stroll and balloon twisting and face painting outside of the Arts Centre.
Suggested Itineraries for the Whistler Children's Festival
We've taken a look at the schedule and plotted out these itineraries to give you an idea of what's on offer, but you know your kiddos the best and you can mix and match whatever you think will take their fancy! 
Whistler Children's Festival Weekend 1: May 20 to 22
FRIDAY
If your kid enjoys a good boogie then the all-ages Festival Kick-Off Party on Friday with local DJ Ira Pettle and special guest Norman Foote is definitely the way to start the weekend. It's at 5 PM, so a great way to shake the sillies out before dinner and good for all ages.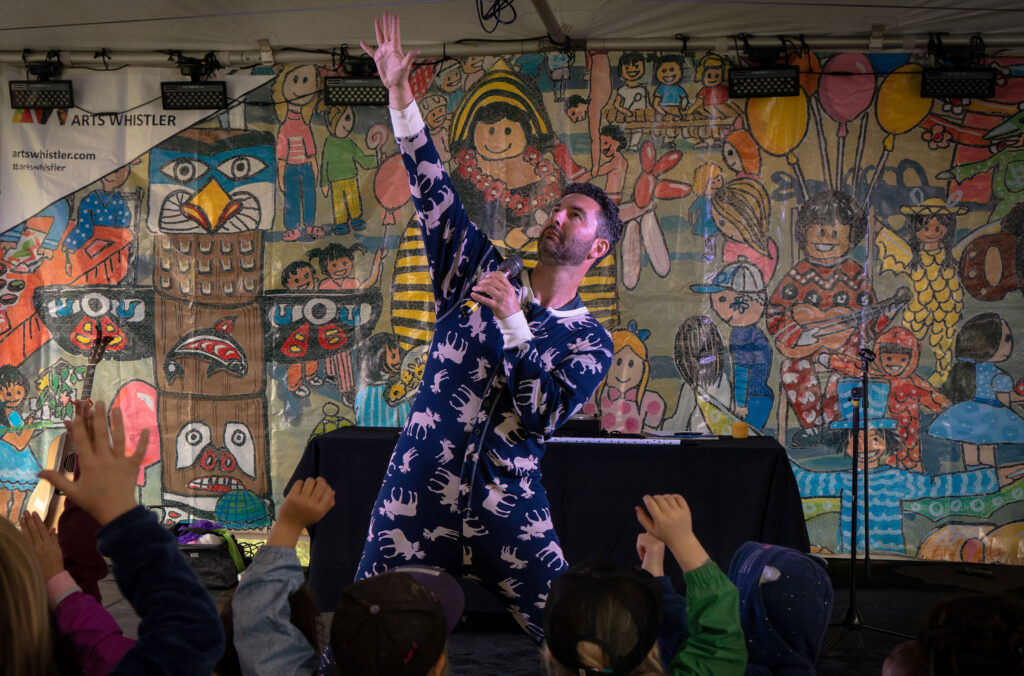 SATURDAY
For the younger kiddos (3 to 5 years) there's a Morning Yoga session at 9:30 AM. Parents' supervision is not required, but you are welcome to stay and watch (for free), or nip down the road for a coffee!
For the 8 to 12 year old who enjoys hands-on crafting, we'd suggest checking out the Hand Puppetry Workshop with Ventriloquist Kellie Haines at 12:30 PM. Have a singing enthusiast? Take a look at Don't Over Think It: Songwriting with Norman Foote, which is ideal for 6 to 10 year olds and on at 3:30 PM.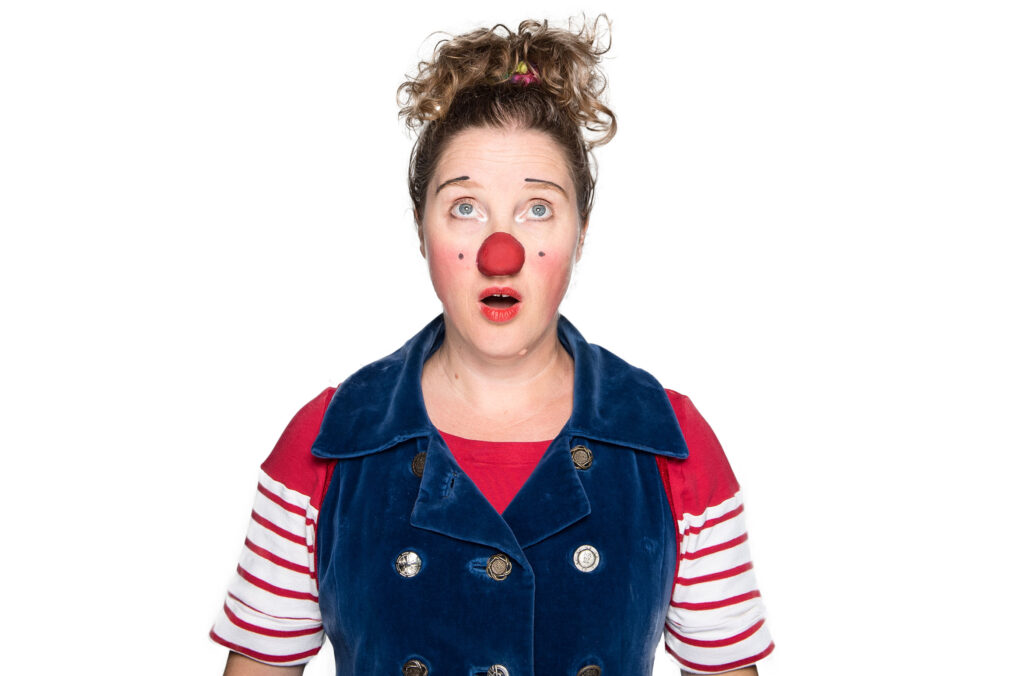 There are three, all-ages performances on Saturday, so take a look at the performer's styles and the times to see what's going to work around your kiddo's schedule. If music, storytelling and humour is your kids' bag, then opt for Rick Scott with Nico Rhodes at 11 AM and / or they can clown around at Cosmo's Pop Up Circus at 2 PM. 
Your kiddo might be completely tuckered out by this point, but the laser lights and acrobatics of The Big Topp Show, on at 5 PM, will definitely perk them up. This is an all-ages event that older kids (and adults) will likely be wowed by too!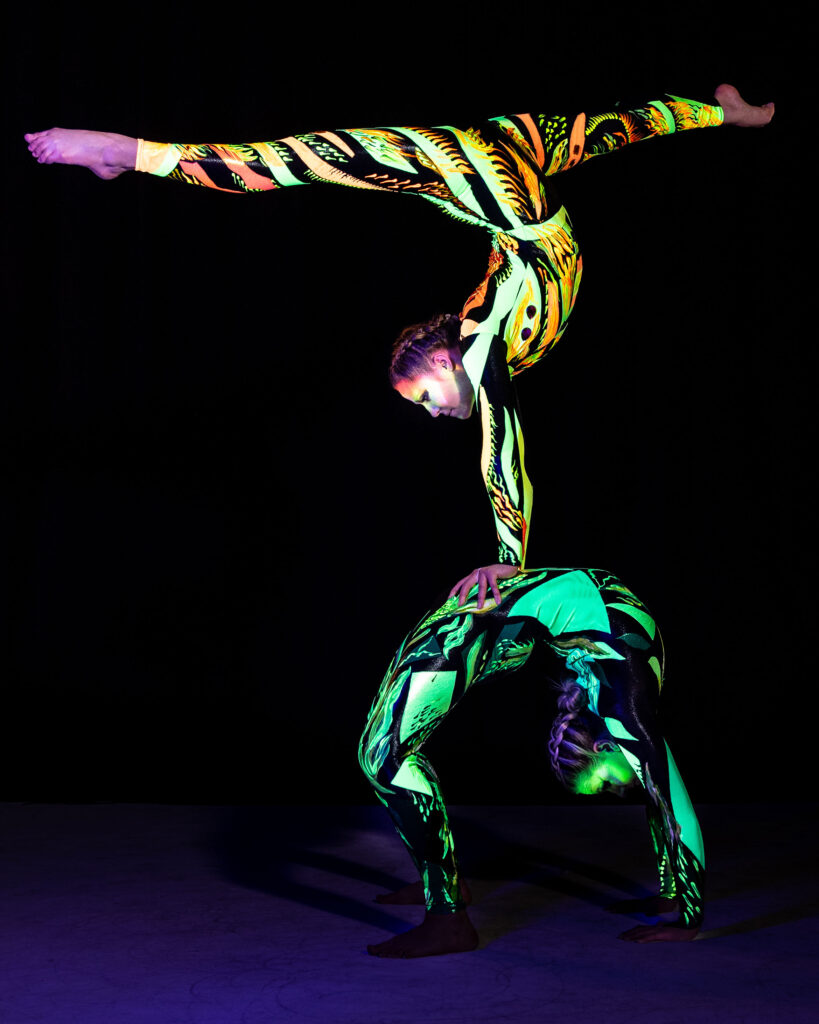 SUNDAY
The workshops are for the "bigger" kids today with yoga in the morning (9:30 AM), followed by Ukulele Sunshine and Songwriting with Ginalina, where budding musicians will get to strum along with a band (11 AM), both for 6 to 10 year olds. Any bookworms? Let them flex their imaginations as they delve into an author's mind in the Creative Writing Workshop with Rebecca Wood Barrett at 3:30 PM (for 8 to 12 year olds).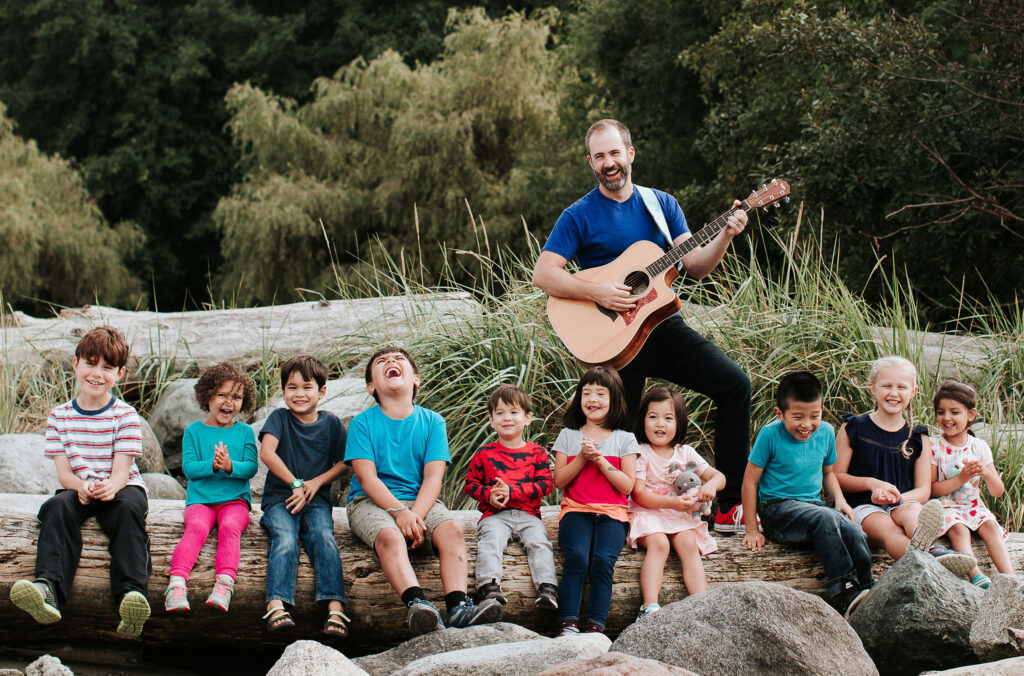 There are three all-ages performances today, starting with rock-pop, JUNO-nominated musician, Will Stroet of Will's Jams at 11 AM. Native Thunder, at 2 PM, is a chance for your kid to learn the history of Indigenous dancing with three-time world hoop dance champion, Alex Wells. To finish the weekend it's the folksy, musical styling of the three-time JUNO-nominated Ginalina who invites everyone to dance and singalong at 5 PM.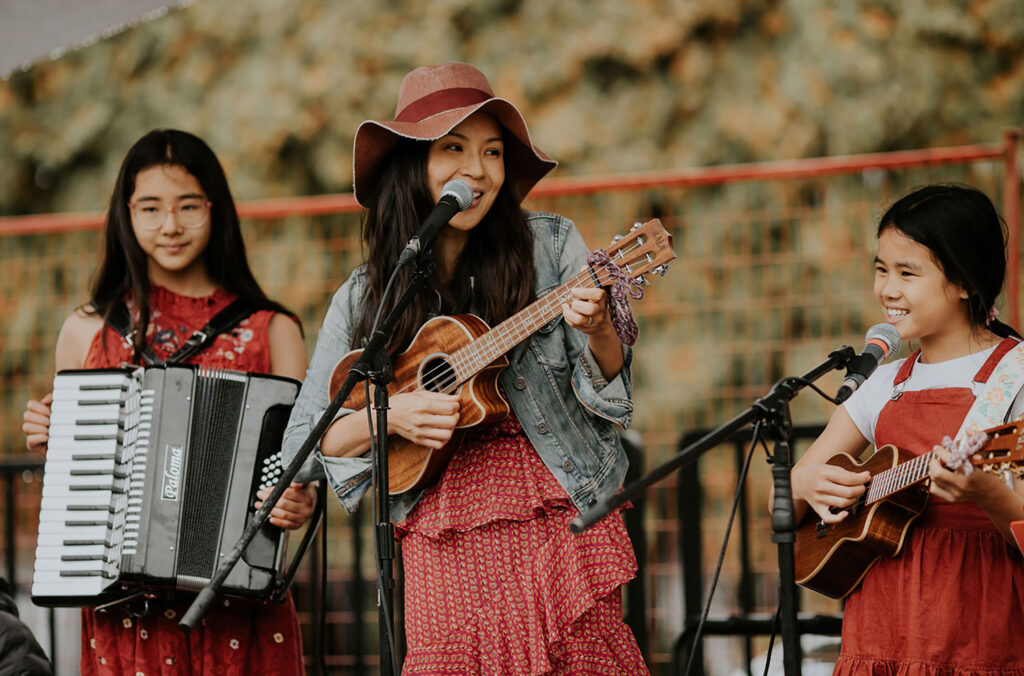 Whistler Children's Festival Weekend 2: May 27 to 29
FRIDAY
It's time to boogie once again, with the all-ages DJ Ira Dance Party kicking-off weekend number two at 5 PM. 
SATURDAY
Start the morning off right for the little ones with 3 to 5 year old morning yoga at 9:30 AM with no need for parent supervision (read: coffee break). Does your kid love to draw? Do they like dinosaurs? Then the step-by-step Magic Art by Jess session at 12:30 PM is for them (aimed at 6 to 10 year olds). Drop your 8 to 12 year old off with the Vancity Bboys to learn the foundations of breakdancing at 3:30 PM. 
The all-ages performances for Saturday start with Ideas Bobert, a zany, silent-film-styled performance that explores what happens if we deny our deepest dreams and desires (11 AM). After your kiddo has figured that out, it's time to dive into some science discoveries with Science World on the Road at 2 PM. The day wraps up with Penny Pom Pom, a colourful ball of energy whose musical and interactive show focuses on the importance of creativity and self-empowerment.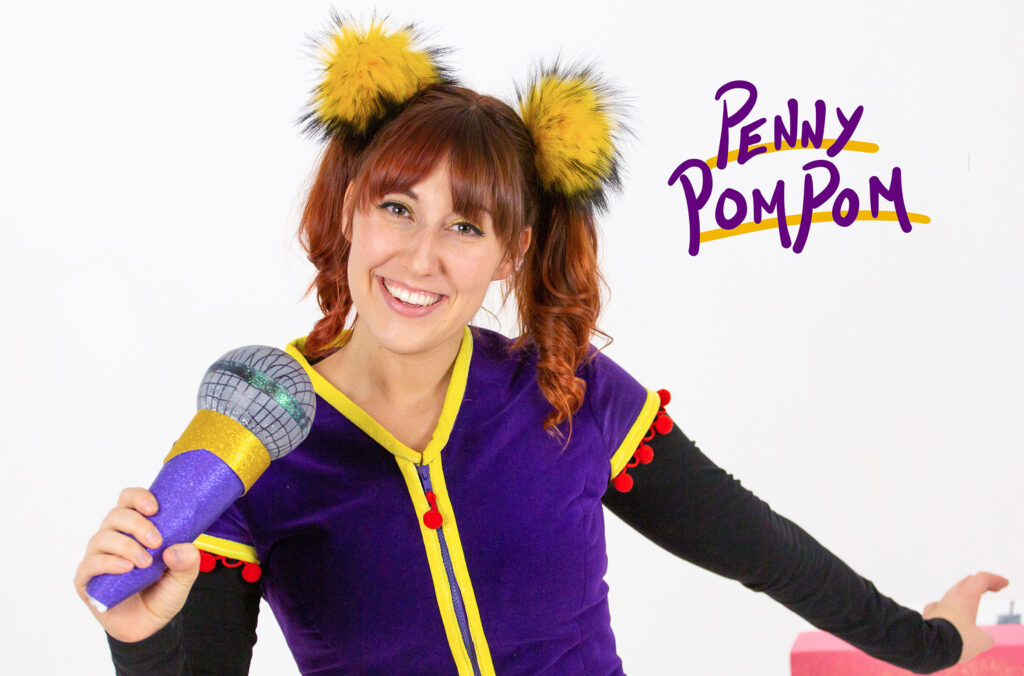 SUNDAY
The three workshops on the last day of the festival cover all age groups. There's Morning Yoga for 6 to 10 year olds at 9:30 AM. For any wanna-be magicians aged 8 to 12 the Magic Workshop by Master Magician Rod Boss could be the start of their magical journey (12:30 PM). Later in the afternoon, the younger kiddos can try their hand at Acting out with Ira Pettle at 3:30 PM. With theatre games and improv focused on communication skills and character development, kiddos will be learning and laughing, and parents are welcome to participate too!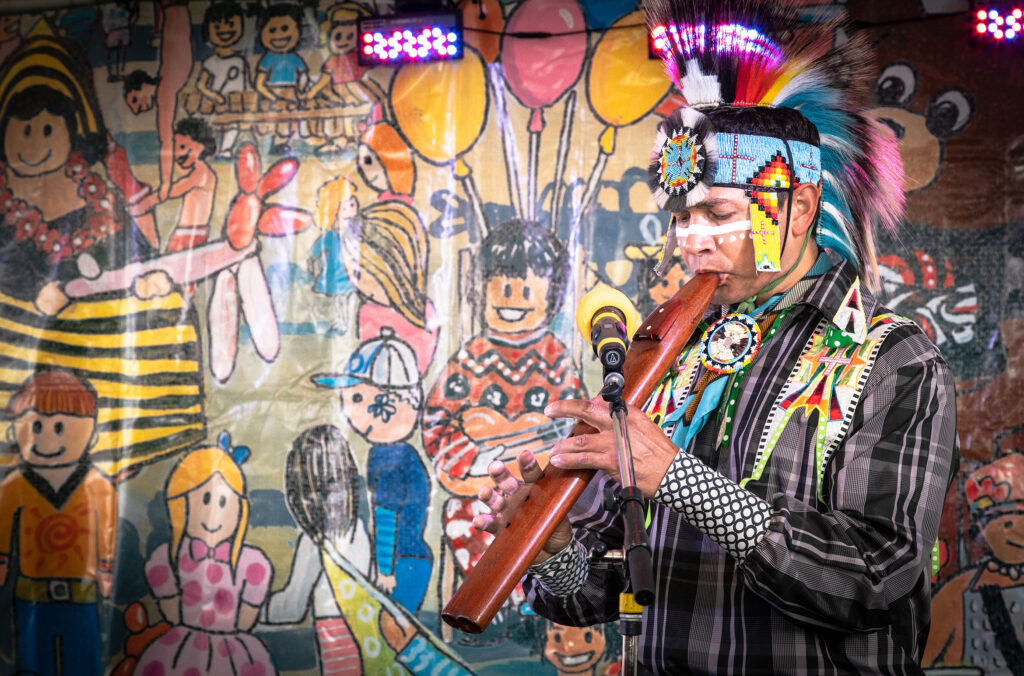 Feel the beat on Sunday morning with the first of three performances. RupLoops is an interactive show using vocal percussion, rhythmic rhymes and an arsenal of eclectic instruments (11 AM). Then there's Native Thunder, a show explaining the history of Indigenous songs as they are performed, showcasing the different styles of First Nations dance and ending with traditional hoop dance. Wrapping up the festival is The Comedy Magic of Rod Boss, an interactive magic show designed to keep people young and, um, old, on the edge of their seats (5 PM).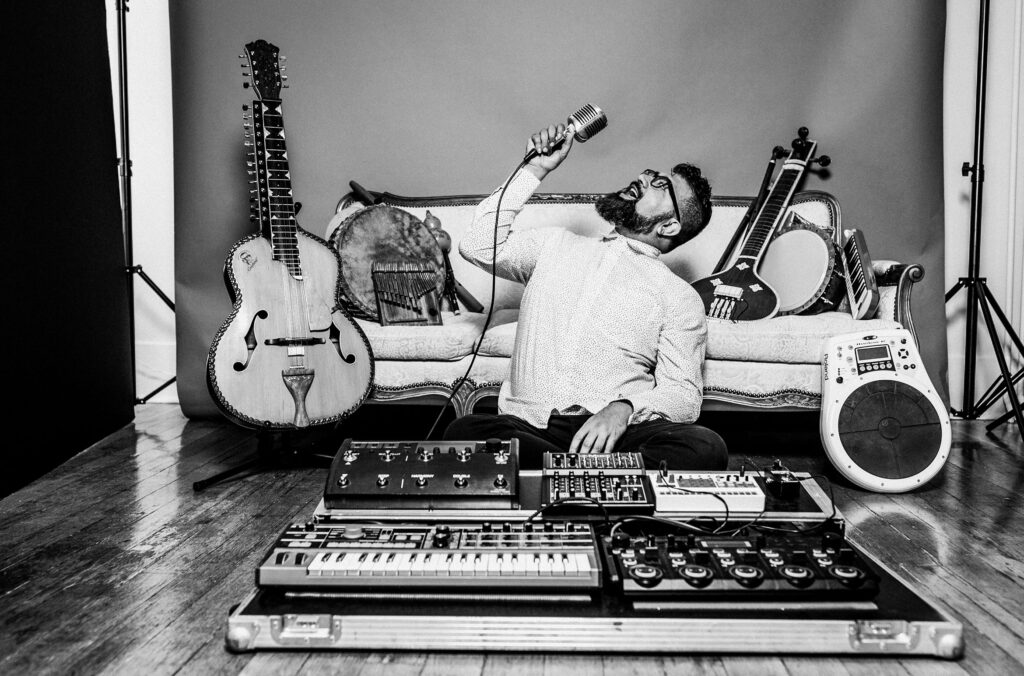 Top Children's Festival Tips
Note the doors open half an hour before the start time of the performances. We all know kiddos can take their sweet time getting out the door, so aim for the doors open time so you have time to settle in before the show starts!

The workshops only have the capacity for 12 kiddos, so booking early is recommended. Come five to 10 minutes before the start time for those.

Snacks and juice boxes will be available at the bar at the Maury Young Arts Centre, but it's always good to bring a refillable water bottle, creativity is thirsty work!

In between performances and workshops you could head to the children's play area (opposite Blenz) a short walk away from the Maury Young Arts Centre. There are coffee shops and bakeries all around this area if anyone is peckish!
If this post has you dreaming of Whistler, enter our Go Big This Winter Contest for a chance to win a trip.
Stay longer and save more with up to 30% on Whistler winter lodging with Whistler.com. For every third night you book between March 1 - April 30, 2023 receive a free $75 CAD Whistler Après Voucher. Enter promo code SPRING2023 when booking online or call 1.800.944.7853 and mention the offer to one of our Travel Consultants.
It's easy to book your vacation when you have the freedom of our Flexible Cancellation options backed by our Book With Confidence program.