Updated June 8, 2022
Tips to Avoid the Dreaded Hangry Syndrome
Planning for dining will be key this winter. While demand for our food establishments remains high there are some issues with staffing post-pandemic (this is happening globally), which mean we need to be more proactive in our dining decisions to avoid the dreaded hangry syndrome (where you get irritated because you're hungry).
Make a reservation ahead of time. Find your favourite Whistler restaurants in the Whistler Dining Guide and use the booking links. Doing this will help you avoid disappointment and enable the restaurants to better prepare.
Think about eating outside of peak times, like considering an early lunch and dinner, or go make it a slightly later one.
Take it away. Have a look at Whistler's take-out offerings by using the filter at the top of the Whistler Dining Guide, and either pick up your food directly or get it delivered and enjoy it at your home-away-from-home.
Buy local. Sometimes it's fun to shop in a new place, check out which products are local and whip up your own culinary delight. The locally based Whistler.com team can help find home chefs an accommodation option with a rad kitchen.
When in resort, visit whistler.com/maps for up-to-date information on local businesses including hours of operation and periodic closures.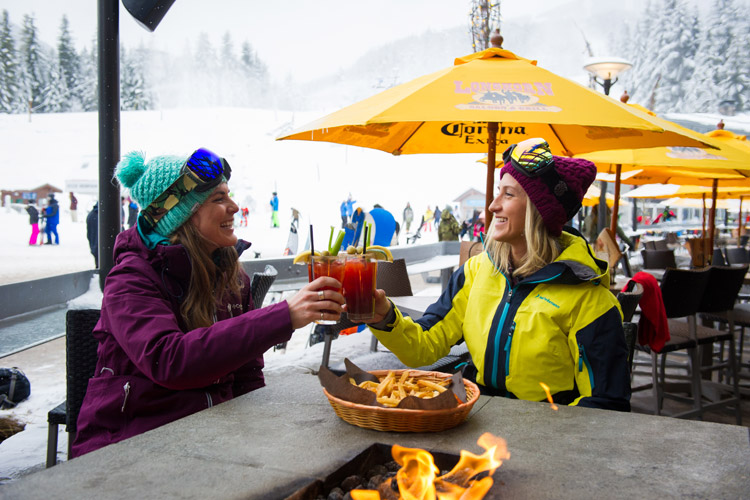 Please Be Patient
Businesses across the hospitality sector are working to recover from the COVID-19 pandemic. Many businesses are short-staffed, which may have an impact on available services and hours of operation. Thank you for being kind to employees who are working hard to deliver a positive guest experience.
Our Advice on Après
Our number one tip for this winter is to really explore Whistler's après scene and find somewhere a bit more off the beaten path to celebrate your day in the mountains. You'll find some suggestions in the post Hidden Gems of Whistler's Après Scene.
Timing is also something to consider. Après is at its height around 3 PM when the lifts stop turning, then there's a bit of a lull between 4:30 – 5:30 PM. If you're an early bird then consider an early après, in keeping with your potential crack of dawn alarm the next day. Or, you could make it a later après session and head back to your accommodation for a soak in the hot tub (make that the Scandinave Spa if you want to up the tub ante) before you go out.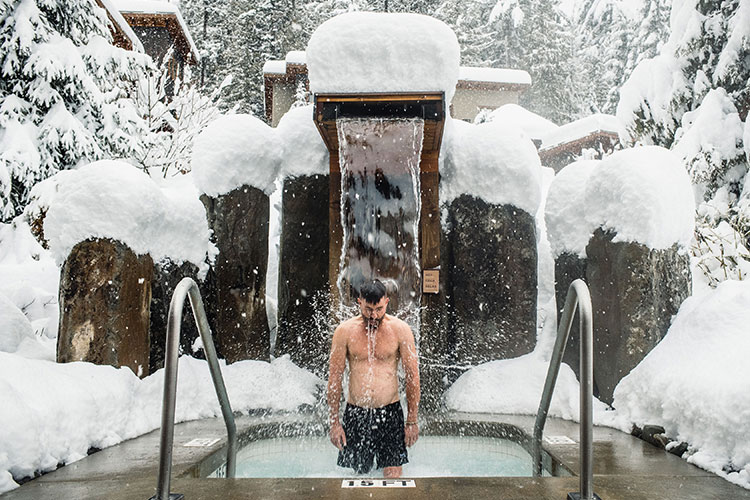 Don't confine your après to the bars, make it an adventure après instead and go ziplining, snowshoeing or snowmobiling. Doing something like this with a later lunch could mean you grab a later dinner reservation and avoid the peak times.
There are also activities that are good for in-between après and dinner, like attempting to get out of a pirate ship at Escape! Whistler, throwing axes with Forged, finding magic in the forest with Vallea Lumina, or opting for one of our cultural offerings like the Audain Art Museum and Squamish Lil'wat Cultural Centre.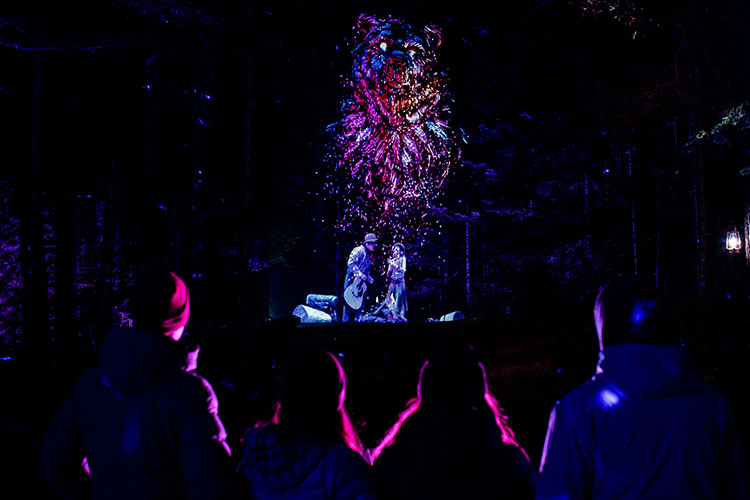 Be a Responsible Diner
Make sure you pack your patience, Whistler's businesses are open and can't wait to serve you, but staffing is an issue across the hospitality sector as businesses work to recover from the pandemic. Please be kind to the people serving your food, checking you in and taking you out on a tour, they are working hard to deliver a great experience.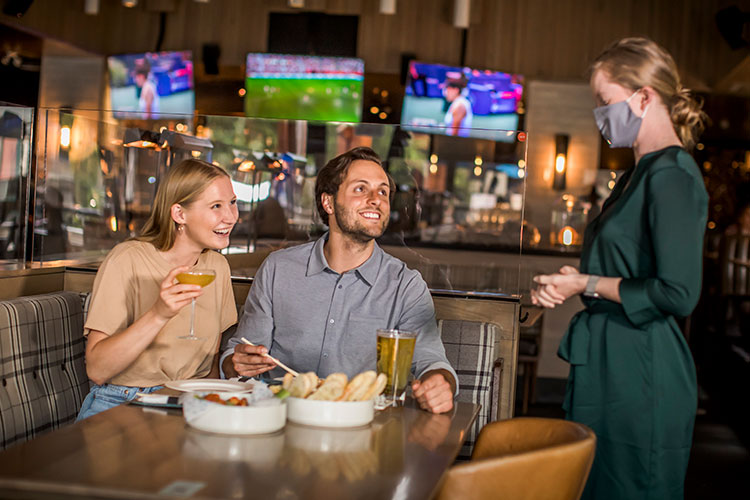 For more information on COVID-19 protocols take a look at our dedicated COVID-19 page. Health and safety remain top of mind in the resort; please review Whistler's Doors Open Directory to learn how local businesses are upholding the highest of standards in health and safety for all.
Book your winter holiday with Whistler.com Whistler.com today to secure the best rates for the winter 2022/23 season (save up to 45% on lodging and 61% on lift tickets). It's easy to book your vacation when you have the freedom of our Flexible Cancellation options backed by our Book With Confidence program.