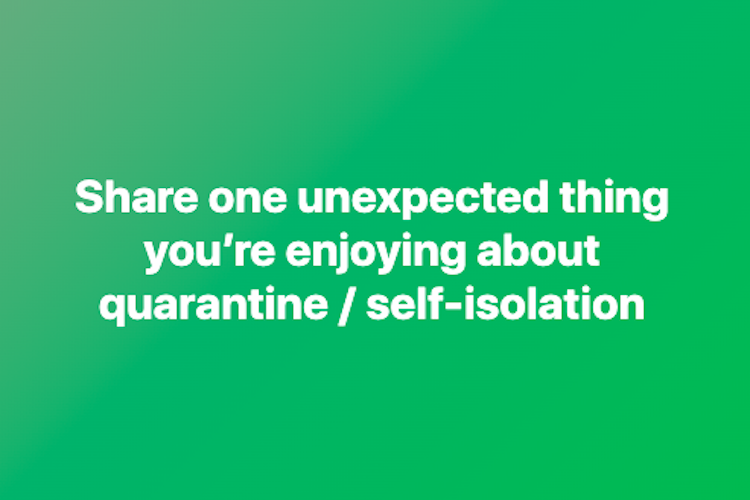 A Whistler local posted this question on a community Facebook page recently and the comments are over 100 and keep climbing.
The main sentiment is that people are taking time to reconnect with family, play with their kids, their fur babies and enjoying seeing their partner more than ever. They're about love and connection in a time of isolation and separation.
People are building snow jumps in their backyard, dusting off books, finally doing the 30 days of yoga they'd vowed to do in January, cooking and baking, gardening and painting, trying their hand at a macrame wall hanging (with varying success), someone is learning to play a mini harmonica (enjoy that one, neighbours) – the list goes on.
As we shift to a new way of being, one that's somewhat confined to the home (for now), we have to adapt to find different ways to connect.
Keeping Us Connected
Local musicians, the Hairfarmers, broadcasted live from the Whistler Live garage in Whistler to an international audience last week raising over $50,000 for Whistler Community Services Society (special thanks to The Whistler Blackcomb Foundation for $22,000 of donation matching).
Their après sets have always been a symbol of Whistler-style celebration and they're keeping that vibe going. We predict a few more Facebook parties in the near future!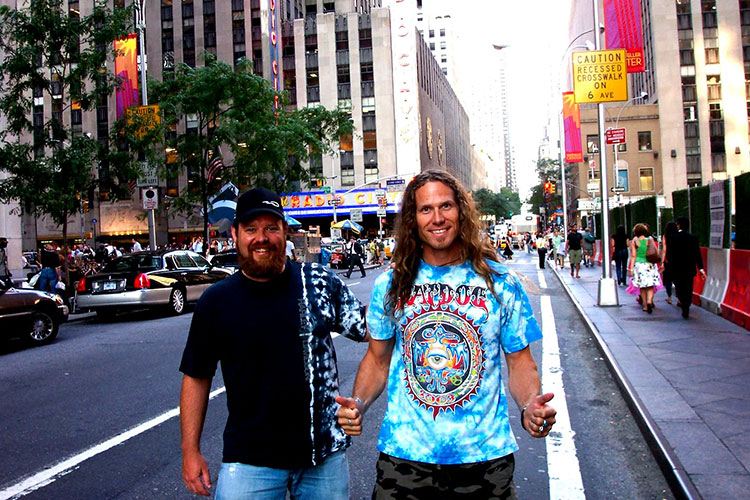 The Audain Art Museum is doing Flashlight Security Tours where Director and Chief Curator, Dr. Curtis Collins literally turns the spotlight on a piece of artwork. You can follow him around the museum on Facebook and Instagram.
Whistler's Balding for Dollars event is still happening on March 29, only in a virtual format. Raising awareness and money for children with cancer, people who want to get involved have been asked to make a video of their hair shaving antics.
The Whistler Half Marathon has just announced that it's been cancelled, but to soften that blow they're encouraging people to join in virtually by recording their own run (the distance is your choice) between June 1 – 15.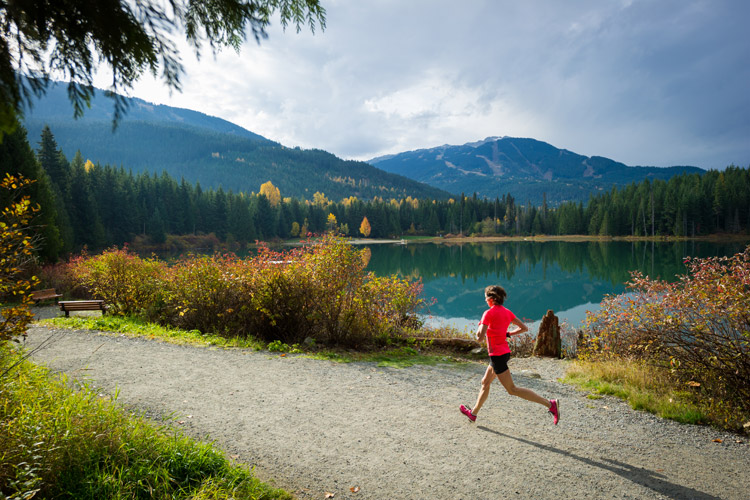 Whistler's Barbed Choir can obviously no longer meet in-person to rock on, but they've been posting ways to connect with worldwide singing events like Choir!ntine: An EPIC Love Song Social Distan-Sing-Along. And although the Whistler Public Library doors might be closed, their multiple online resources for reading and learning are all available.
We might see more events switching to a virtual format as people adapt to this new reality.
Keeping It Toned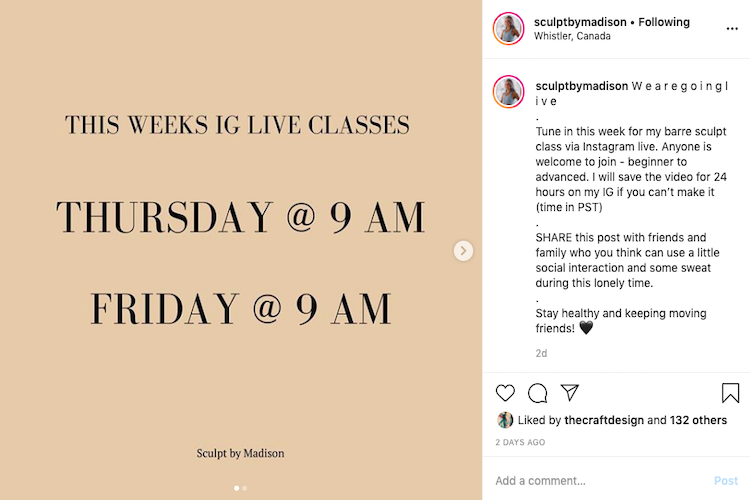 We might not be able to go to the gym or studio at the moment, but some innovative locals haven't let us off the workout hook so easily. Madison Barlow, who usually trains at Altitude Fitness and Meadow Park Sports Centre, is taking her Barre Sculpt class online, all you need are some soup cans, a mat and a chair – check!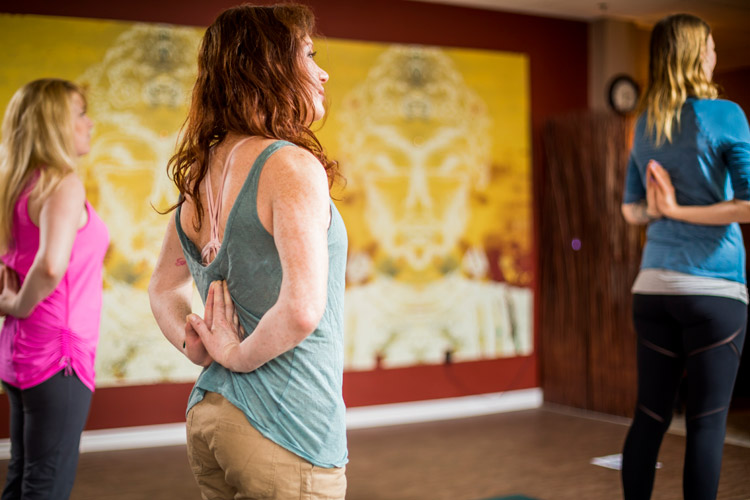 YogaCara is offering an online yoga course focused on helping people stay resilient, centred and calm. It's a four-week course you can join at any time and includes yoga sessions, community check-ins, breathing techniques and meditations from three of Whistler's yoga instructors.
From the Whistler Insider video vault, here's contributor Feet Banks and Olympian Julia Murray getting their sweat on, which can be easily adjusted for home gym use (laughter also tones the stomach muscles).
In a time when we're being asked to physically distance ourselves, it's incredible to see how much the community is coming together to make sure we stay connected. Stay safe Whistler.