Corncucopia 2015: Pre-Game Warm-Up at Basalt

Meat  + Cheese +  Wine = Happiness.
It's a pretty simple equation, and one that works for a lot of people. A LOT of people. So it's very fitting that as Whistler hunkers down for autumn weather and Cornucopia –the annual celebration of wine and dine— that a new spot has opened specializing in all three of those tasty components.
Basalt Wine + Salumeria is a freshly renovated space in  the heart of Whistler Village where The Mix used to be (coincidentally the space is also where Insider editor Feet Banks got his first job at age 15- as an ice cream scooper!) "Taking on this premium location is a privilege," says John Holton, Director of Food & Beverage. "And delivering a sophisticated environment that matches our top notch beverage and culinary program is a focal point."
Designed to reference an NYC-style Salumeria, the new eatery puts artisan meats and cheese at the top of the menu (Insider's Tip: The duck salami and aged gouda are the stuff your tongue dreams of!) but also offers delectable appetizers and mains like pan-roasted steelhead trout or braised pork belly.
"The philosophy is not that complicated," explains Basalt manager Kirsten Reddaway. "Simple food, great service, and wine. We wanted a space that is both accessible and intimate." The restaurant features a clean inviting design with 65 seats inside (with a communal table of ten) and a freshly renovated patio.


RIGHT: The communal table at Basalt. SPENCER D'COSTA PHOTO.
The 10-seat bartop was crafted from a 3-inch slab of live-edged basalt (a volcanic rock found abundantly in the Whistler area) and serves dual purposes, longtime Whistler bartender Gil Harput handles one end and Chef Bill Grimshaw occupies the other end, working his charcuterie magic on a vintage hand-cranked flywheel meat slicer so diners can watch and interact as their meals are prepared.
While the Basalt team is still fine-tuning their wine program they do have numerous fine offerings available. "It's been fun," Reddaway says, "having a blank slate to work with means we are sampling great wines from all over." And as hundreds of wineries and wine lovers flock to Whistler for the upcoming Cornucopia festival, Basalt has already teamed up for a couple events.
On Wednesday November 11, 2015 the "Picnic at the Rock" will see Naramata, BC's Moraine winery pairing their Pinot Noirs, Pinot Grigio's and more with a casual 3-course luncheon of Basalt's international Charcuterie, cheese and appetizers.  And Monday November 9 will see boutique Okanagan winery Fairview Cellars showcasing some of their rare and exclusive bottles paired with a semi-formal 4-course dinner called "Fairview from Here."


RIGHT:Oregano and Lemon Roasted Halibut at Basalt. SPENCER D'COSTA PHOTO.
"Food and wine are such a complimentary experience," Reddaway says. "We wanted to build on that with a small and specialized space that brings a bit of a city vibe to the Whistler scene without losing that energy of the mountains." Which is easy to do when your bar is literally a piece of the local geology.
Basalt is open daily from 5 PM to Late and is perfect for dates, afterwork drinks or just enjoying the good life. Cornucopia Whistler runs November 5-15, 2015 and it is a full-blown barrage for the tastebuds and more good life than is probably good for you. See you there.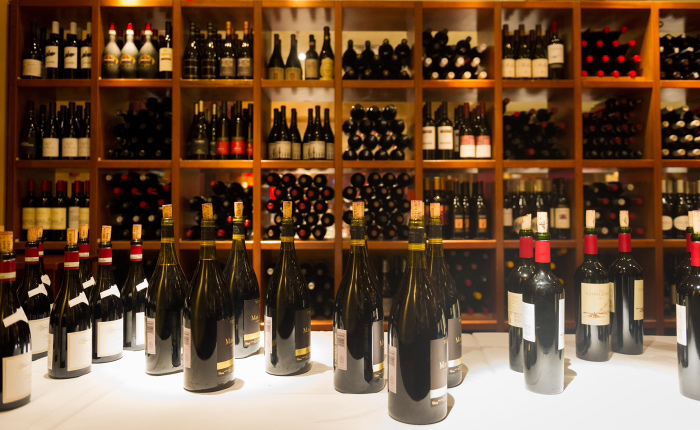 Cornucopia!