If you thought the Olympics was the last Whistler has seen of multisport Games, think again.
Just last month, Whistler enjoyed the 2011 North America Outgames. 13 events were spread across Vancouver and Whistler, and Whistler played host to the ECO Challenge around Lost Lake. I was fortunate enough to not only participate, but to make up the winning team!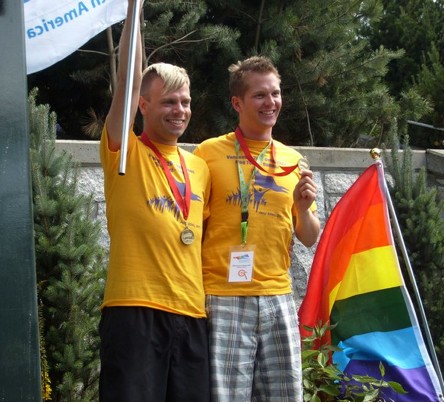 As we were digesting some of the activities ahead of us on our Eco Challenge, it came to mind how many back-to-nature, eco-friendly fun activities you can occupy yourself with in Whistler. A perennial summer favourite for locals is to float the River of Golden Dreams. This can give you hours of fun with no impact on the environment. Lost Lake is a hub of trails to explore, by running, biking or strolling. Those with a good head for heights can test their abilities rappelling or rock climbing. And who can forget the exhilarating Whistler's Zip Trek Tours. If this isn't able to put a smile of your dial, nothing will! ?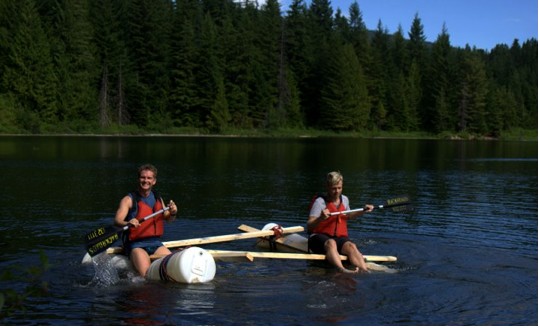 The challenges we faced for the Eco Challenge were:
• A Tyrolean Traverse across Fitzsimmons Creek
• Rappelling down a cliff face on the side of the Donkey Punch trail
• Riding a bike through a trail circling Lost Lake
• A find and seek using a compass • Swimming out to a floating dock, and
• Building a raft that was able to do 2x 360's without sinking.
Every challenge was unique and different, and we had so much fun accomplishing them all, and collecting all 6 colors of the rainbow flag with each step. Collecting our Gold medal at the final medals ceremony at the Dubh Linh Gate patio, (chased with a few celebratory drinks), was fun, too!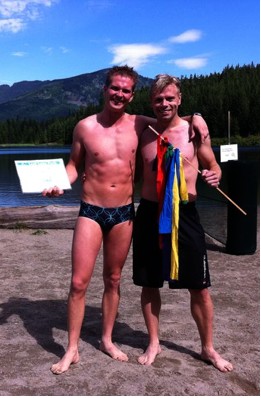 Following the event, a flag relay saw mulit-person teams carry the Rainbow Flag, GLISA Flag and the North American OUTGames flag, via helicopter from Grouse Mountain,  down WhistlerMountain, through the village to Olympic Plaza,  the Squamish Lilwat Cultural Centre and Upper Village, up Blackcomb, across the Peak to Peak before being helicoptered back to Vancouver. Try retracing that route for an eco-challenge of your own.
The OUTGames was a real success, for Whistler, and for me personally. Next step, the 2013 World Outgames in Antwerp, Belgium!